Precious Moments announces Craftibly LLC and McBeth Corp as New Licensees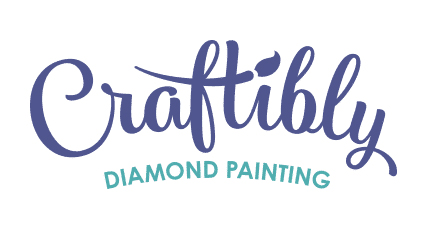 Precious Moments is thrilled to announce Craftibly LLC and McBeth Corporation as its two newest licensees in popular arts & crafts categories.
Craftibly, LLC has been granted rights to manufacture and sell "diamond art" craft kits based on Precious Moments artwork. Precious Moments diamond art kits will be sold through Craftibly's brick-and-mortar diamond painting store location in Fort Worth, Texas, as well as chain and independent craft stores, pop-up craft/hobby events, specialty stores, and its own www.craftibly.com website.
"For those who haven't discovered diamond painting yet, this relaxing craft combines elements of paint by numbers and cross stitch. Crafters replicate beautiful works of art on a canvas by using small plastic beads called 'drills' that sparkle and shimmer once completed," says Craftibly owner Michael Rasor. "Diamond painting may be relatively new to America but it is a phenomenon that crafters across the world have come to absolutely adore!"
McBeth Corporation has been granted rights to produce Precious Moments scrapbooking stickers and scrapbooking paper for distribution through mail order catalog, direct mail, off–price retailers, specialty stores, and food & drug retailers as well as McBeth's www.mcbethco.com website.
McBeth Corporation expects its first Precious Moments scrapbooking products to be available Fall 2021.
"Diamond painting and scrapbooking are fun activities that many Precious Moments fans already enjoy. We are delighted that soon they will be able to find Precious Moments characters and artwork adorning beautiful diamond art kits from Craftibly LLC and scrapbooking supplies from McBeth Corporation" says Shehnaz Safiuddin, Vice President, Product and Marketing for Precious Moments.
Both deals were brokered on behalf of Precious Moments, Inc. by Spotlight Licensing and Brand Management.