PBR and Cubles Form Partnership to Launch Bull Riding PBR Cubles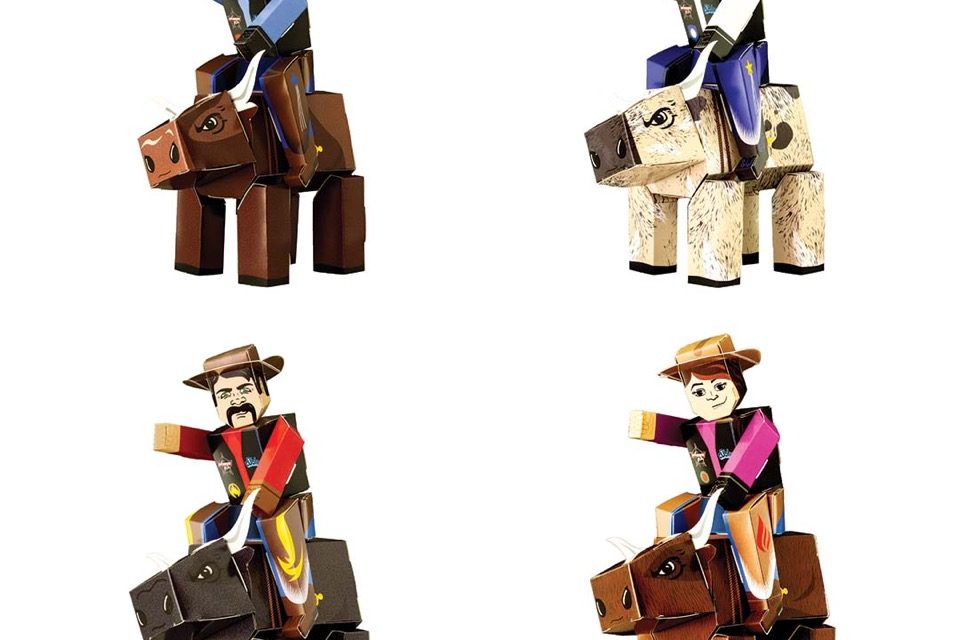 PBR (Professional Bull Riders) and Cubles, the company that has turned 3D paperboard characters into a fun-filled play category and fan collectible, today announced a partnership to offer bull riding-themed Cubles. The licensing partnership, brokered by IMG, is launching a PBR-branded line featuring four collectible riders with bulls, available now on PBRShop.com, Cubles.com and select retailers later this month. 
Cubles are a 3D mash-up of puzzles, origami, action figures and collectibles. Made in the USA and 100% recyclable, Cubles transform from flat packages to sturdy 3D CubleStock™ characters, made with no scissors, no glue and no mess.
"We're very excited to partner with PBR on one of our first sports products," said Frank Adler, Chief Revenue Officer, Cubles. "PBR is a growing, family-oriented sport that's a great match for our fun toys designed to bring a hands-on building experience to sports fans – including the young bull riding fans out there."
Each bull and rider PBR Cubles is highly-detailed with 30 pieces, and articulated to create a bucking action. A western arena style diorama is included with each set and helps set the scene for the PBR Cubles, putting the rider and bull in the middle of the arena's action.
"Cubles are fun, eco-friendly and creative bull riding toys that educate and inspire," said John Sohigian, VP of consumer products for PBR. "They're a great addition to our expanding PBR licensing portfolio."
The Cubles PBR lineup features: Johnny Hollywood riding Afterburn; Laramie Larry on Turbo Twister, Mean Manny riding aboard Blackie Bad Wreck; and T.N. Tina riding Strike Force. Cubles are recommended for ages 6 and up and priced at $15 each.