Place your bids! The Light Fund Channel Relay silent auction is now live!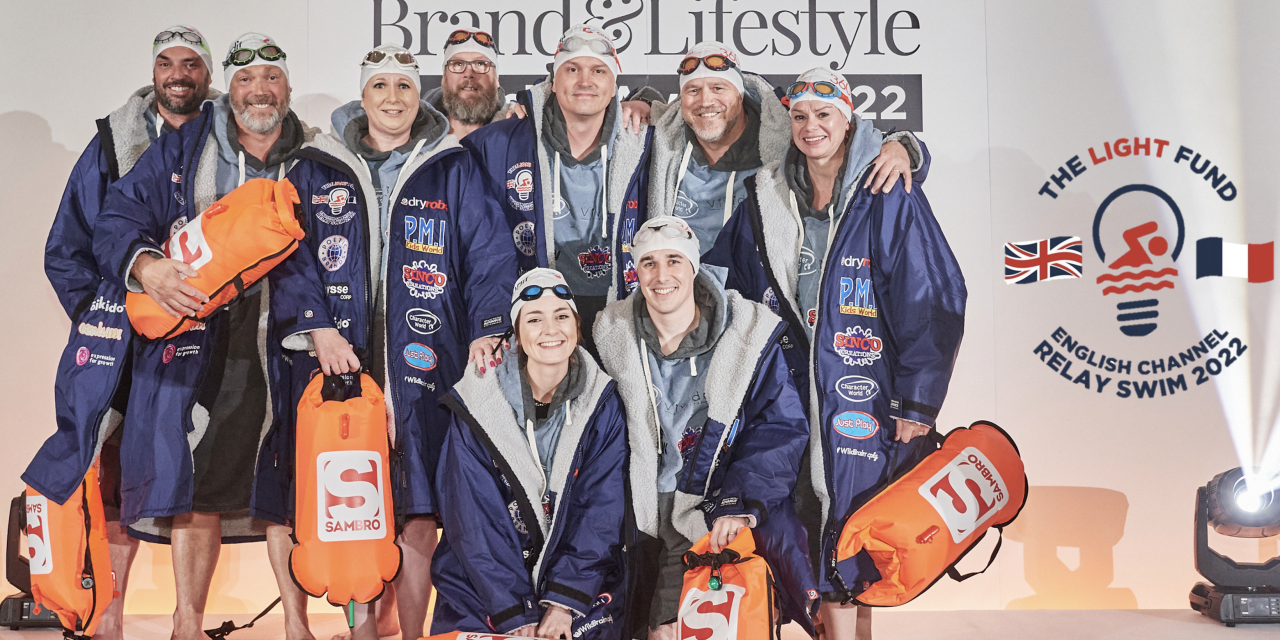 Phenomenal industry response brings amazing selection of prizes to special auction site
The Light Fund English Channel Relay fundraiser silent auction site has announced it is now live! Yes, it's time to place your bids on a fabulous selection of event tickets, money-can't-buy experiences, rare souvenirs and much, much more.
From the 16th May all members of the licensing industry – brand owners, licensees, licensors and all who work with them – are invited to click on this link and place their bids to support the two six-person teams braving the unforgiving waters of the Channel in only a few weeks – and help them to hit their £250,000 fundraising target.
Of course to get the impressive bids the Light Fund is aiming for requires a fabulous selection of items to bid on – and the industry has heard the call and responded with some fantastic prizes.
Ever wanted a Manchester United shirt signed by Marcus Rashford? Or a day out on the track in some cool cars from some famous movies? Or a course in brewing (and testing) your own beers? Or an Original Star Wars stormtrooper suit and helmet? Those are just a few of the prizes on offer – now – in the Light Fund English Channel Relay fundraiser silent auction.
You can also bid for golfing experiences, family fun days – including a trip to Peppa Pig World – Swiss watches and trips to the beach. You can even bid for swimming lessons at Taplow Lake from Light Fund English Channel Relay team member – and famed open water swimmer – Stephen Gould!
All you have to do is click, bid and cross your fingers. The auction closes on Friday 3rd June. Winners will be notified shortly after auction ends.
And don't forget – it's for a seriously good cause! The big swim is scheduled to start between the 30th June and the 3rd July at around 2am on a day when conditions are optimal and, as the date and the Light Fund target of £250,000 get closer, there are still many opportunities to sponsor this brave and slightly mad fundraising effort as well, of course, as being namechecked in a film at the 2022 Licensing Awards.
You can find out more about corporate sponsorship options here. And of course individuals are very welcome to donate via the event's Just Giving page, where you can also follow the teams preparing for the big day. There's also an Instagram feed and a Facebook page containing team photos and updates.
Team captain Stephen Gould says: "We've been genuinely thrilled, not just with the number of prizes the industry has contributed to the silent auction, but with the range and quality. Who wouldn't want a signed Premier League shirt, a high-class spa day or a visit to Morgan Cars, after all? Or, for that matter, a day's open water swimming with me??????? Our thanks to everyone involved. Now…please place your bids!"
About the Light Fund
The Light (Licensing Industry Giving Help Together) Fund was born when a group of like-minded people from the UK licensing industry came up with the idea to form a committee to help those less fortunate than themselves. The Light Fund is a registered charity, which raises monies to fund worthwhile charity projects that help children, women and men. Since its inception, back in 2004, The Light Fund has raised over £1.7 million and funded hundreds of different charity projects.