Piepacker Announces Publishing Partners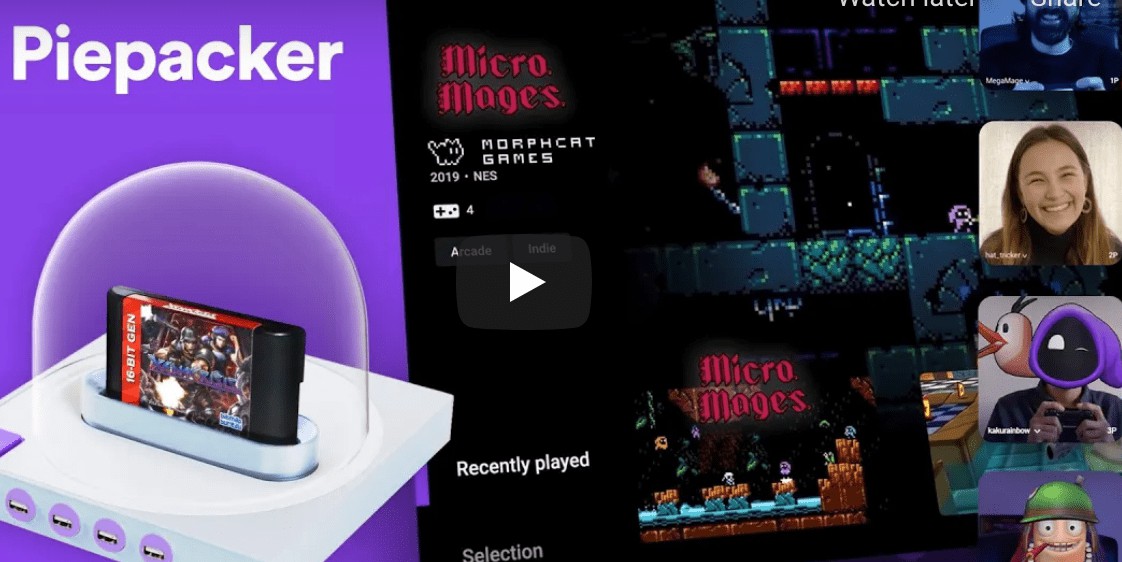 Piepacker, the new free social gaming platform that allows users to play officially licensed retro games with friends online, is pleased to announce its initial publishers that will bring popular titles to the gaming service.
Team17, Piko Interactive, Codemasters, Morphcat Games, Bitmap Bureau, Megacat Studios, Dullahan Software and Interplay will all bring classic and modern titles to Piepacker.
Piepacker is a free and legal platform which provides instant access to officially licensed retro video games from a web browser, without any download. Piepacker's video chat features video game themed 3D masks and filters as a fun way for players to (re)discover the greatest titles of retro gaming as well as new indie and exclusive games.
More than 60 games are currently integrated into Piepacker, including popular titles such as Worms: World Party (PlayStation), Earthworm Jim 1 & 2 (SEGA Genesis), Rage of the Dragons (Neo Geo), Glover (PlayStation) and Sensible Soccer (SEGA Genesis).
"Our users will have many great, easily accessible games available at launch, thanks to partner publishers," said Benjamin Devienne, co-founder of Piepacker. "We'd like to thank all of them for sharing our vision for the future of gaming – with enhanced social interactions, fun and very accessible games, together, in multiplayer.
Piepacker aims to be the platform to welcome indie creations along with the nostalgia of retro games.