PGS Entertainment Extends Gus for Season 2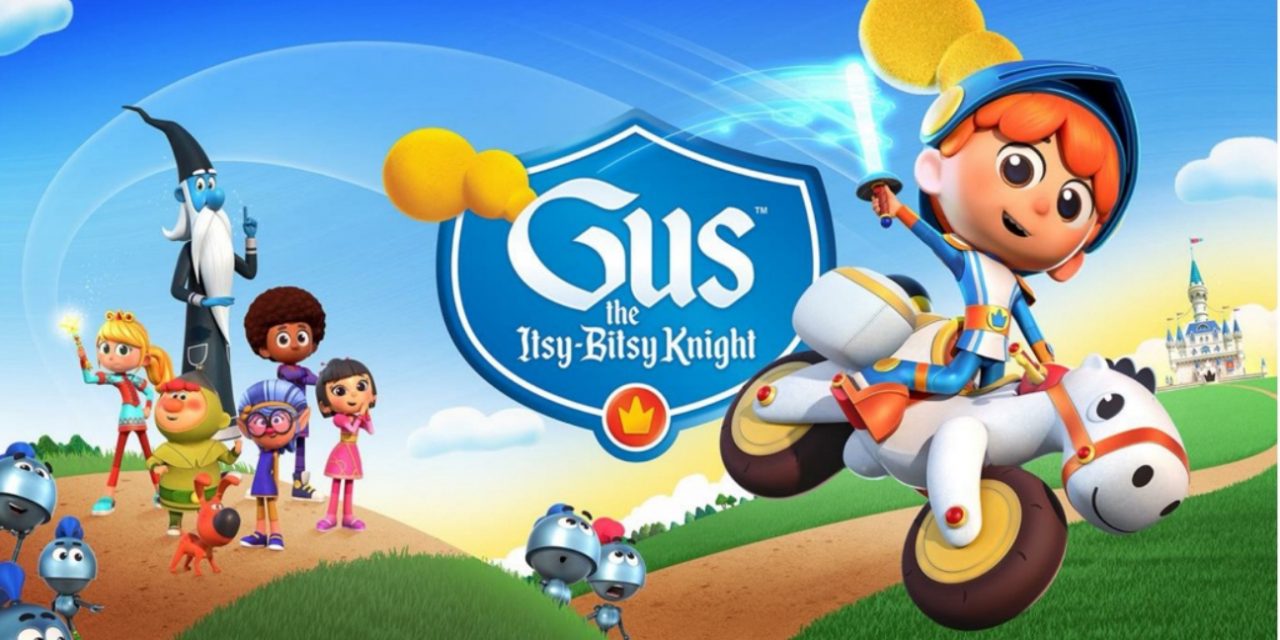 PGS  has closed several media deals across the world for Season 2 of the popular pre-school show Gus, The Itsy Bitsy Knight, produced by Technicolor Animation Productions.

Tiny Pop (UK), DeAKids (Italy), Canal Panda (Portugal), Uyoung Culture & Media (China), Showmax (Africa), IFC media (Slovakia), and TV New Zealand (New Zealand) are the latest broadcasters joining for a second round of the show. Such early commitment after 6 months of airing season 1 confirms Gus' success. They add to the long list of broadcasters who have already confirmed to the 2nd season: TF1 (France), RTVE (Spain), RTP (Portugal), NRK (Norway), MTVA (Hungary), Teletoon+, Minimini+ & TV Puls (Poland),  Televisa (Mexico), Radio Canada, HBO Max (LATAM), Cartoonito (LATAM & Brazil), Myndform (Iceland), and Knowledge Network & Radio Canada (Canada).  

While Season 2 commitments are going strong, season 1 is still conquering charts. Since being on air last year, it has topped #1 positions in multiple territories including France and UK.  

Recently, PGS has also expanded territories by signing deals for Season 1 with Nine Network (Australia), Mediacorp (Singapore), Czech TV (Czech Republic), LRT (Lithuania), TG4 (Ireland), and RSI (Switzerland). The Season 1 is also airing on Disney (Germany), Frisbee (Italy), RTBF (Belgium), Star channel (Greece), SVT (Sweden), MTV3 (Finland), Lattelecom (Latvia), Hop! (Israel), MBC (Middle East), and TV5 Monde (worldwide).  

The show is now airing in over 100 territories across the world and Gus is already speaking 21 languages.

Mattel, the Toy Master for the franchise, has confirmed an ambitious roll-out by Fall 2022 in European countries, and a second world-wide roll-out for 2023.   

"We are very excited of having achieved this level of commitment at such an early stage of the brand. This has proved that Gus, the Itsy Bitsy Knight has generated high levels of satisfaction for our partners" says Philippe Soutter, founder of PGS Entertainment.  

"We couldn't be prouder of Gus' performance across the world. Achieving #3 positions in all of Europe is a reflection of our dedication to bring this unique and magical universe to life." adds Sandrine Nguyen, President of Technicolor Animation Production.   

The series takes place in a world once upon a time … but now, where a little boy named Gus wants to become the greatest knight ever. Wielding his laser sword and mounted on his electric pony, Gus never misses an opportunity for adventure. Revolving around the theme of love, friendship and family, Gus will prove to one and all that a brave heart can overcome everything. Because there's no greater cavalier than Gus, the Itsy Bitsy Knight!
This CGI animated comedy adventure series targets the 4–7-year-olds, and season 1 is made of 52×11' episodes. First episodes of season 2 will be ready by April 2023.