NFT collection for Popeye across Asia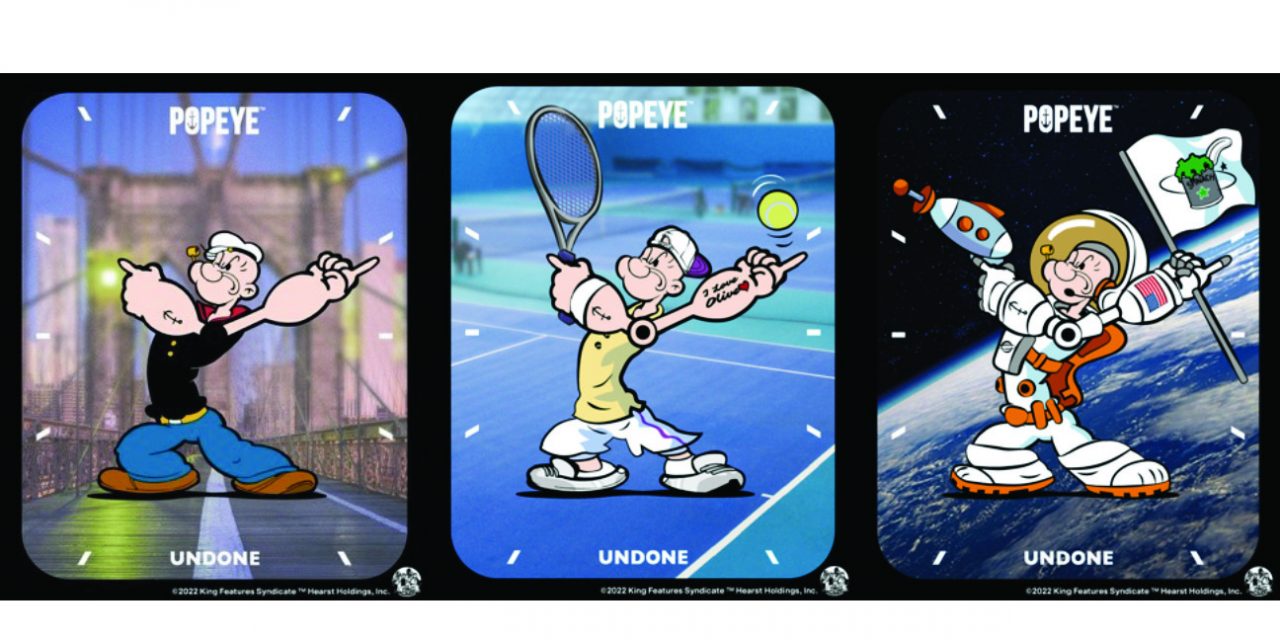 Popeye the Sailor Man is partnering with Medialink, local agent of King Features', Popeye's brand owner in China and Undone, the world's leading custom watch brand and MADworld to release a specialized NFT collection across Asia. The Popeye Metaverse Madness tells the story of Popeye in different parallels, where the balance of time and space is broken and chaos occurs. The program will include more than 4,000 Popeye character variations dressed in an assortment of costumes, set against a variety of backgrounds, and released in the form of Algorithmically Generated NFTs. The deal was brokered by Medialink.
The Popeye Metaverse Madness campaign will consist of 4,000 Popeye NFTs. Each NFT is priced at 0.15ETH on the first drop of 2000 Popeye NFTs. These NFTs will be sold in the form of Mad-Boxx blind boxes, which helps ensure random distribution of the NFTs across all three tiers creating a fair environment for all buyers to acquire the more exclusive product. The boxes will be revealed on a set date for all the holders.
The project is jointly created by Undone x Popeye and NFT platform Madworld.
The Whitelisted Mint date will be on May 18th, 2022. The Public Mint date will be on May 20th, 2022. Information regarding the whitelisting campaign, minting link, and scheduling will be released on a later official announcement.
As the project progresses, there will be various games and upgrade plans in the future, including airdrops, exclusive physical perks, and even NFT staking.
To maintain the brand prestige and potential of each NFT, Medialink has decided to present the differentiation in the form of creatives & metadata, which is coded into each NFT by the algorithm. This metadata will be critical in the future when Play to Earn mechanisms are introduced into the campaign.