Peter Rabbit bounces into new North American retail destinations for Penguin Ventures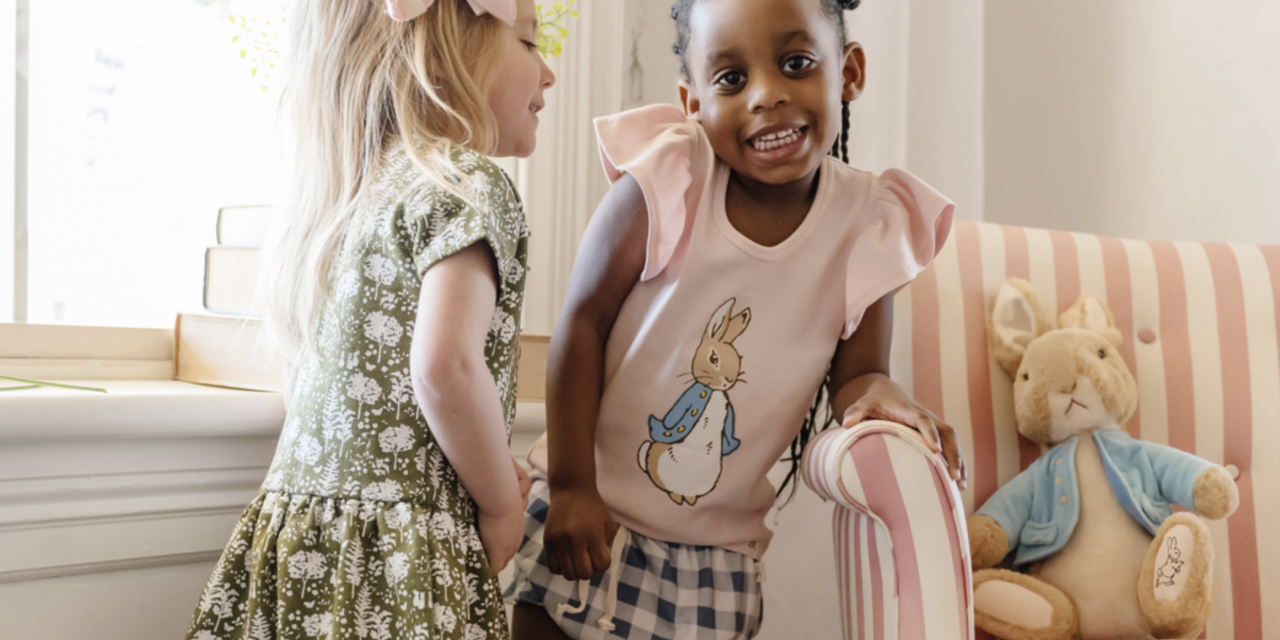 Penguin Ventures has a dedicated presence at Licensing Expo this year as Lindsay Pearl, Head of International Licensing will represent their portfolio of classic brands: Peter Rabbit, Spot, The Snowman and The Snowdog and Flower Fairies on the Penguin Random House US stand.  
Lindsay Pearl, Head of International Licensing, Penguin Ventures said: "After a long absence due to the pandemic, I am delighted to be exhibiting the Penguin Ventures brands at Licensing Expo this year with my colleagues from Penguin Random House US. This is a long overdue opportunity to connect with existing and new licensees face to face, and to celebrate our partners' achievements during what has been a challenging time, whilst thanking them for their continued support and remarkable resilience. Our portfolio of classic literary brands has performed incredibly well in all markets, demonstrating that families continue to turn to trusted and heritage character brands such as Peter Rabbit, Spot and The Snowman for comfort, learning opportunities and shared experiences. I'm looking forward to exploring how we can continue to bring the magic of our classic brands to new products and markets with our partners this year and beyond."
In celebration of Peter Rabbit's 120th birthday year Penguin Ventures has partnered both with new licensees as well as expanded ranges with current partners in North America as well as key global markets.
New partners to the Classic Peter Rabbit programme in North America include Little Road Co. (formerly Lulu & Roo) who recently launched their Peter Rabbit apparel and accessories range which capitalises on the trend for matching sibling outfits and is aimed at boys and girls up to 8 years old. The collection has been a resounding success with over 58% of the inventory selling out on the first day.
Also, new to the roster is Dreamland Baby. Featured on Shark Tank (the US version of Dragon's Den), their range of safety-certified weighted sleep suits, pyjamas, bedding, and toddler blankets launches in August. Dreamland's mom-designed, doctor-approved sleep solutions feature their proprietary CoverCalm™ Technology, even weight distribution from baby's shoulders to toes, allowing little ones to feel calm, fall asleep faster, and stay asleep longer.
In the play and learning space, Phidal has followed up their success on PETER RABBIT movie with a new range of Classic Peter Rabbit titles and will be launching four books at retail later this year.
The new licensee portfolio is rounded out with the addition of Craft Buddy, who have recently launched their stunning diamond art painting range in the UK and will continue to expand in key global markets including North America. The collection includes diamond art canvases, notebooks, pencil cases and greeting cards which are all designed for families to enjoy together. In addition brand new licensee, Aspinline – will launch a range of Peter Rabbit fabric badges and pin badges later this year.
Alongside this raft of new licensees Penguin Ventures have been working on new and expanded ranges with key current partners including Kids Preferred who have launched a book and toy set for Carter's® Story Hour book and plush program.
Longstanding partners Pottery Barn and Williams Sonoma continue to evolve and expand their collections which include homeware, confectionary and gifting, following established success with Peter Rabbit. This season saw exciting product refreshes launch with more planned for future release.
Penguin Ventures partnership with Zrike also continues with the licensee launching a range of new Peter Rabbit homewares including dining sets, kitchen utensils and textiles with expanding distribution across the Marmaxx group which will see Peter Rabbit products available at over 3,000 physical stores across in North America.