Dandelooo's Billy the Cowboy Hamster Hits the Trail in Europe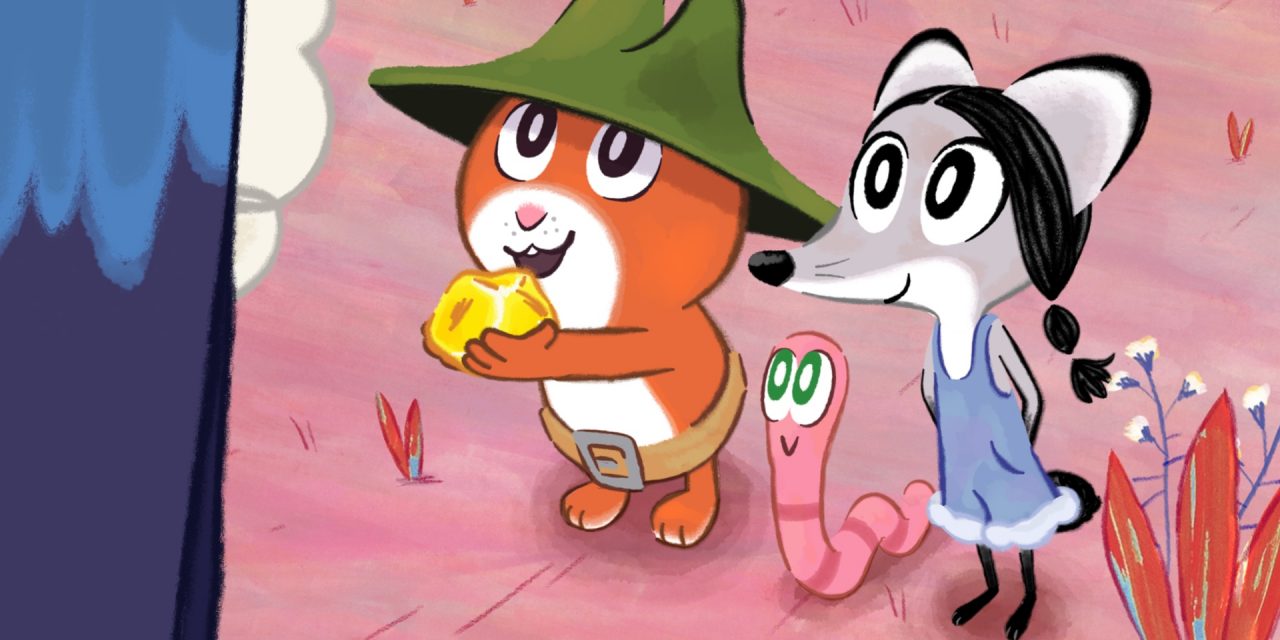 Emmy Award-winning French animation production and distribution company Dandelooo has secured several deals for Billy the Cowboy Hamster, a preschool series commissioned by France Televisions.
Currently in production at Dandelooo's animation studio Ooolala in la Cartoucherie, Valence (France), Billy the Cowboy Hamster has been presold to broadcasters Super RTL (Germany), DR (Denmark), SVT (Sweden), RTS (Switzerland), NRK (Norway), Arte Editions, KMBO (France) and TV5 Monde among others.
Directed by the talented Swiss illustrator Antoine Rota (Kaeeloo) and Caz Murrell, Billy the Cowboy Hamster (52 X 11mn), targeted at 4- to 7-year-olds, is based on the eponym series of six books by Dutch author and illustrator Catharina Valckx, published by l'école des loisirs. With over one million books sold in France and in numerous countries such as Germany, Italy, Poland, Spain, China and Japan, Billy the Cowboy Hamster follows three friends, Billy, Jean-Claude the worm and Suzie the stone marten as they embark on thrill-seeking adventures.
Billy wants to become a cowboy but he is only a little boy, well a little hamster really!. Growing up in the Wild West and raised on the exciting stories told by his father, Billy with his cowboy outfit has a burning desire to hit the trail! And since every new day presents him with an opportunity to go on an adventure worthy of the greatest cowboys, he is determined not to miss out… He takes with him his faithful friend Jean-Claude the worm, and his accomplice Suzie the stone marten, and off they go!
But just like life, the Wild West is unpredictable, and Billy is faced with unforeseen situations, some as prickly as cactuses… By overcoming them and finding solutions of his own, Billy reveals his big heart and unfailing ingenuity… He proves that if he is not yet the legendary cowboy he dreams of being, he is still a child who is growing up. Billy's a great little hamster in the making who knows how to spread joy and friendship around him. And, in Billy's cozy Wild West world, that's the stuff of real heroes.
Commenting on the deals, Emmanuèle Pétry Sirvin, Co-Founder of Dandelooo said, "We love the world created by Catharina Valckx based on sincere kindness and true friendship. We are honored and delighted to say that she loves our adaptation and will include the new characters we created into her future books too!"