Perfect Partners: The Light Fund Channel Relay and the RNLI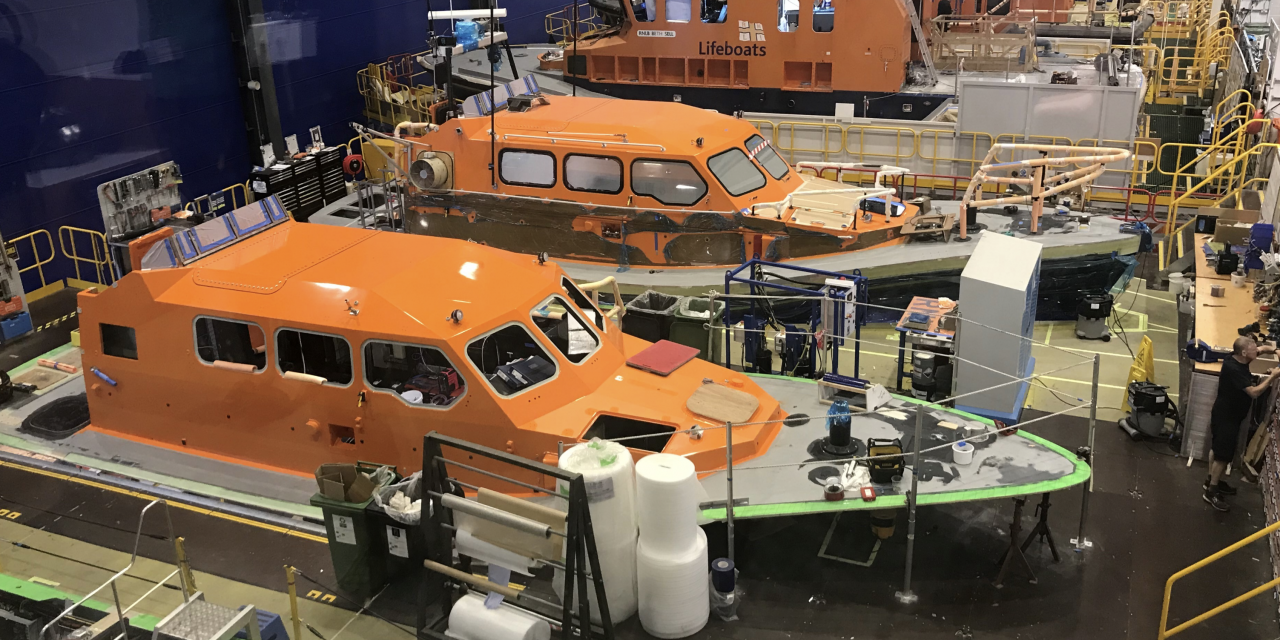 There are many beneficiaries of this year's Light Fund English Channel Relay fundraiser but, appropriately enough, a portion of the funds raised by the two teams' swim to France will go to support the Royal National Lifeboat Institution (RNLI) and its work.
The RNLI's volunteer lifeboat crews are well known. But the RNLI also supplies seasonal beach lifeguards and a Flood Rescue Team and offers educational outreach, all of which need funding to keep going. RNLI crews and lifeguards have saved over 142,700 lives since its inception in 1824 and The Light Fund is keen to support them as they continue their great work.
But there's another, more personal link between the licensing industry and the RNLI. Kelvyn Gardner, founder of Asgard Media, died in January 2021. He was a much-loved and respected member of the licensing community and a long-term supporter of The Light Fund as well as a very active member of its committee.
As a mark of respect to a good friend and colleague, The Light Fund Swim team have asked the RNLI to include Kelvyn's name on the RNLI's soon to be launched new Wells-next-the-Sea Shannon Class Lifeboat. Kelvyn's name will appear alongside a number of other people's names on the boat as part of the RNLI's Launch a Memory programme.
As a Light Fund supporter, Kelvyn would, no doubt, have been thrilled to hear of its latest brave and slightly mad fundraising effort, a swim to France scheduled to start between the 30th of June and the 3rd of July at around 2am on a day when conditions are optimal.
As the swim window gets closer, there are still many opportunities to sponsor the swim and help The Light Fund reach its target of £250,000 as well, of course, as being namechecked in the challenge event film presentation at the 2022 Licensing Awards in September.
You can find out more about corporate sponsorship options here. And individuals are very welcome to donate via the event's Just Giving page, where you can also follow the teams preparing for the big day. There are also an Instagram feed and a Facebook page containing team photos and updates.
Team stalwart Mark Kingston says: "The Light Fund supports a wide range of worthy causes, but, considering the theme of this year's big fundraiser, helping one of the world's oldest and best-known lifesaving organisations seems entirely appropriate. It's also a great opportunity to offer a tribute to a valued friend and colleague. Kelvyn was a committed supporter of The Light Fund and this is a marvellous way to salute him."