The London Studio licensee Stormy Knight wins at the Henries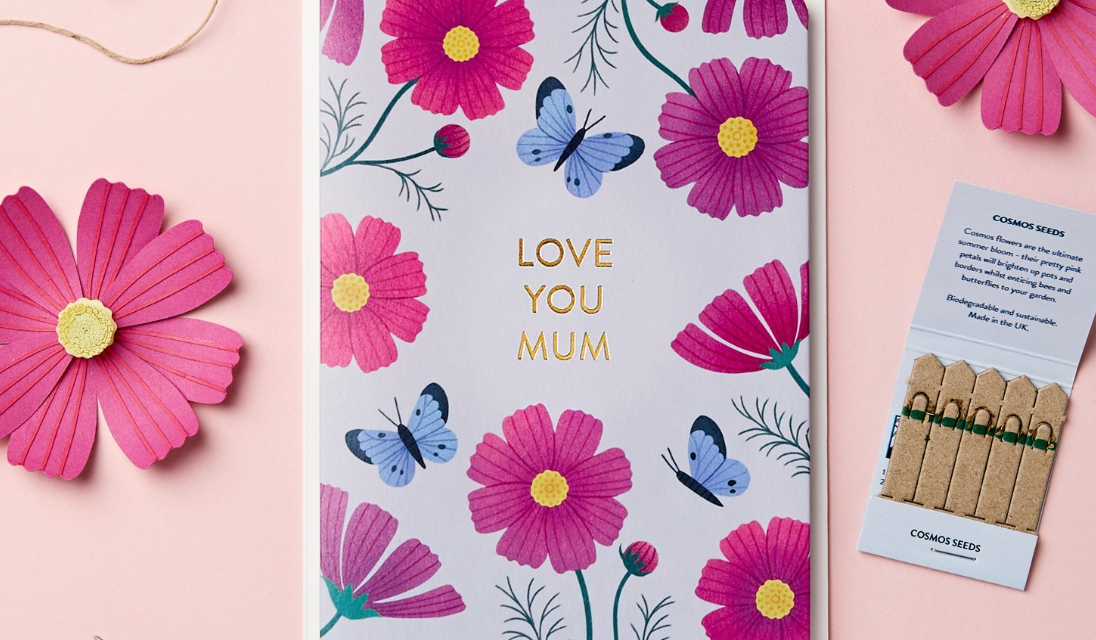 Stormy Knight, an independent card publisher represented by art licensing and design company The London Studio, has been honoured at the Henries Awards, the ultimate accolades in greeting card publishing.
Stormy Knight won Best Spring Seasons Range – Mother's Day with its Bloom Seedstick Mother's Day range at the awards ceremony recently held at The Royal Lancaster Hotel in London.
The London Studio has a strong reputation for identifying and supporting a number of highly original artists, many of whom have been honoured in prestigious awards – and Stormy Knight is no exception. This is the latest in a number of award wins for the independent publisher, which was set up in 2013 by Sarah Jackson alongside her day job as a graphic designer. A decade later its quirky, fun and sometimes slightly cheeky designs can be found in some of the best design-led card and gift shops across the UK as well as internationally.
But its newest, Henries-winning Bloom Mother's Day range is even more than an attractive and original design perfect for Mother's Day. It's also plantable and eco-friendly.
This range – like all cards in the recently launched Stormy Knight Bloom seed card collection – not only features beautifully illustrated floral designs, finished with satin gold foil and smooth rounded corners, but each card also comes with five seed sticks and simple growing instructions.
From bee-friendly wildflowers to aromatic herbs and sweet British strawberries, there's a delightful selection for all tastes – and both the cards and seed sticks are made in the UK with environmentally sustainable material.
In fact sustainability is a theme that guides much of the work of Stormy Knight, which works with FSC-certified or recycled materials, vegetable-based inks, limited packaging and waste-material-powered print production.
It's also an ideal association for Stormy Knight licensor The London Studio and its community of artists and publisher partners who are themselves pursuing sustainability efforts across design, packaging and materials.
Sarah Jackson says: "I'm thrilled to have won at the Henries. It was such a fun night and an amazing way to celebrate this brilliant industry that I love being a part of so much. I'm grateful to my team and of course to The London Studio for its support and encouragement."
Founder and Director of The London Studio, Soula Zavacopoulos, adds: "Stormy Knight has been successful through an uncompromising focus on innovative designs that look amazing and use high-quality, responsibly sourced materials. This award is richly deserved. Our congratulations to Sarah and her team."
The London Studio's success in greeting cards and gifts licensing now extends to a fast-growing list of international retailers and licensed publishers. It has also launched a number of specially created lifestyle brands appropriate for apparel, gifts, homeware, stationery and more.