Panini launch new Premier League Trading Cards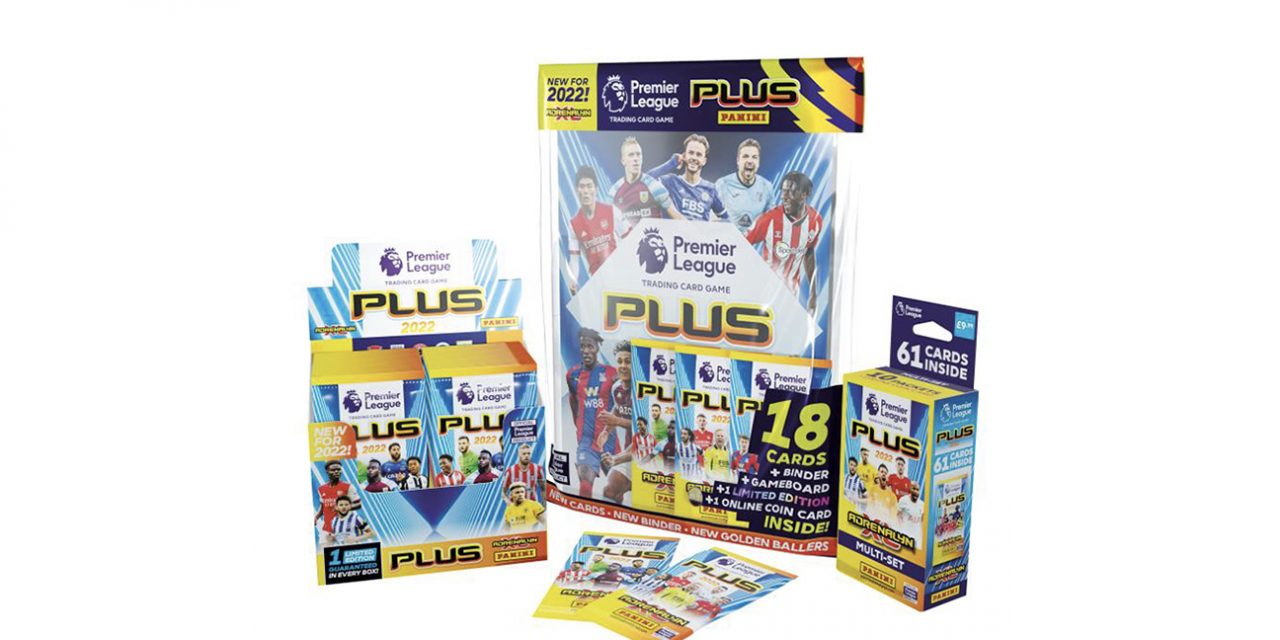 Panini have announced the launch of the brand new Premier League Adrenalyn XL PLUS Trading Cards. Following the huge growth and success of the 2021/22 Premier League Adrenalyn XL collection, which is firmly established as the biggest selling football trading card collection in the UK, Panini have released a fully updated set with brand new cards, checklist, binder and Golden Ballers.
This brand new standalone collection features new card categories such as Pass Masters, Flying Full-Backs, Super Stoppers and Magic Men. There are 240 base cards to collect, 129 special cards plus 9 Limited Edition cards. The collection also features online coin cards and collectors can activate their cards in the Premier League Adrenalyn XL online game.
Collectors can kick off their collection with a starter pack, which includes a huge 2-player gameboard, 18 trading cards, a rules sheet PLUS a Limited Edition card!