The Amazing Maurice, and Cats Protection Join Forces for Sky Original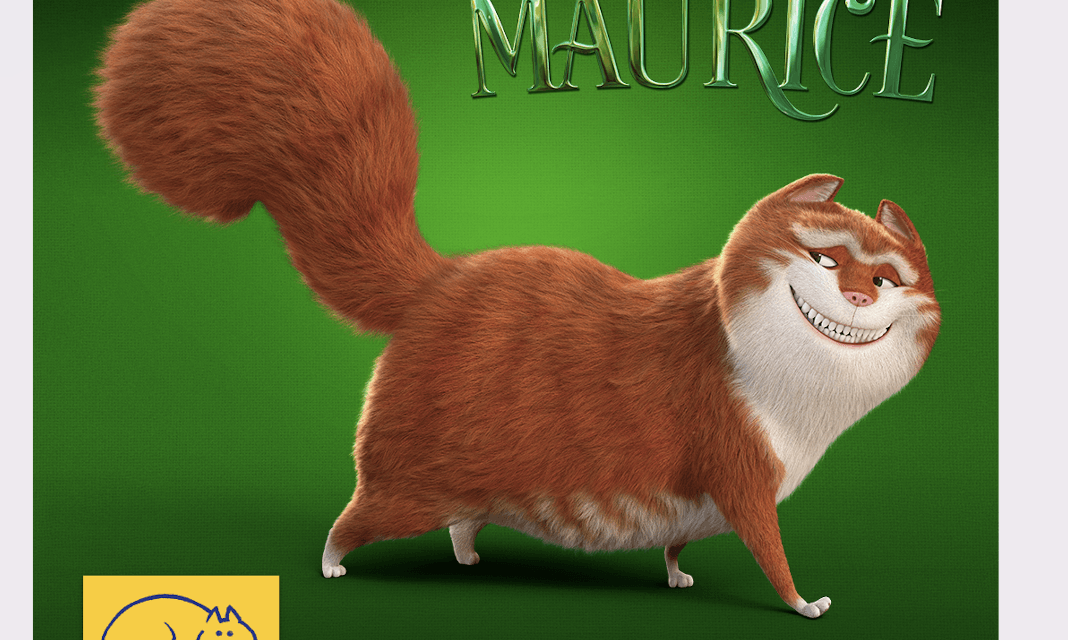 Animal welfare charity Cats Protection and Cantilever Media are joining forces on The Amazing Maurice, the upcoming Sky Original animated feature film based on a children's fantasy by Sir Terry Pratchett, they have announced.
The organisations will embark on a number of joint initiatives from this month in the run up to the film's release on Sky Cinema in December this year.
Some highlights of the project include:
social media campaigns and promotions
Cats Protection in-store events
a live concert performance of the film in aid of Cats Protection
a wide range of co-branded licensed products including jigsaws, stationery, socks, mugs and branded bags
a handmade, hand painted sculpture standing 30cm tall from Blu Goblin, the company which brought the parties together, in support of Cats Protection
"We'll be selling exclusive Amazing Maurice merchandise through our network of over 100 charity shops," said Richard Howard, Cats Protection's Corporate Partnerships Manager. "We consistently help around 400 cats a day and the money raised from these sales will mean we can help even more. So we're delighted that we'll be working together to spread the word about good welfare to give all cats a better quality of life."
The Cats Protection product will also be available through The Amazing Maurice's official store www.amazingmauricefilm.com which will launch later this month.
 Andrew Baker, producer at Cantilever Media and CEO of Cantilever Rights, said: "We are thrilled to be collaborating with Cats Protection on this range of products for the launch of The Amazing Maurice. We have an eclectic and exciting plan of initiatives which we hope will raise awareness of the film and the incredible and vital work that the organisation does to improve the lives of cats across the country."
Based on one of Sir Terry Pratchett's wildly popular Discworld novels, the film stars Hugh Laurie as Maurice, Emilia Clarke as Malicia, David Thewlis as Boss Man, Himesh Patel as Keith, Gemma Arterton as Peaches, YouTuber Joe Sugg as Sardines, Ariyon Bakare as Darktan, Julie Atherton as Nourishing, Rob Brydon as the Pied Piper, Hugh Bonneville as The Mayor, Peter Serafinowicz as Death and David Tennant as Dangerous Beans.
The Amazing Maurice, a Sky Original will be released on Sky Cinema for Christmas 2022 and as a theatrical release in cinemas worldwide. The film will also be available on streaming service NOW via the Sky Cinema Membership.