One Animation Announces New Deals for Oddbods and Insectibles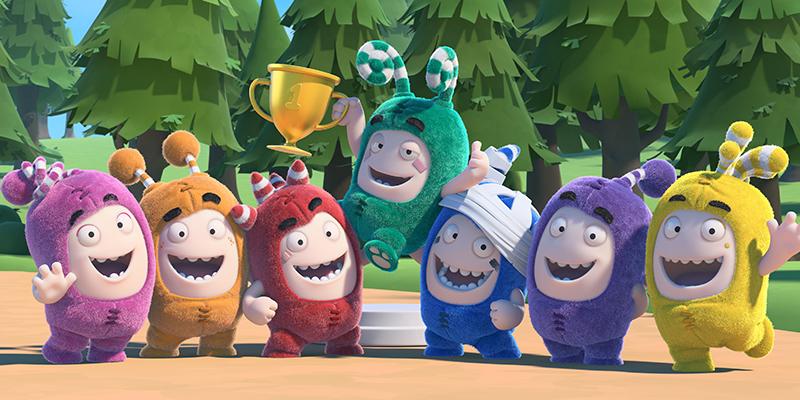 Award-winning content creation, distribution and licensing studio One Animation has secured new deals with global VOD platforms and digital partners across the short-form, long-form and seasonal specials of its hit CG-animated series Oddbods, and comedy adventure series Insectibles (52 x 11').
In the US, Peacock has debuted 20 half-hour compilations of the short-form version of Oddbods and season one of Insectibles on its platform from this July. Ketchup TV has acquired VOD rights to season one of Oddbods long-form series and themed compilations for the US, UK and Australia. Also for the UK, Discovery has picked up season two of Oddbods short-form series and renewed its deal for short-form season one for Discovery's VOD services.
For Latin America, WarnerMedia has taken SVOD rights for HBOMax for season three of Oddbods long-form series and seasonal special 'The Festive Menace' (1 x 22'), with both titles also available on Cartoon Network and Boomerang. The long-form version of Oddbods seasons one and two, as well as themed compilations, are also now available on Amazon Prime in new territories, including France, Japan, and Latin America.
In a further deal, the Indonesian digital content distributor Migo has taken Oddbods short-form compilations (81 x 5') for its SVOD content delivery network via Migo Download Stations hosted at local retail locations. Additionally, to create a unique experience in-store, customers who purchase Migo's entertainment pass will receive Oddbods character face masks to help in the fight against COVID-19.
Michele Schofield, SVP Content Distribution at One Animation, said: "As we continue expanding the international broadcast footprint of Oddbods and Insectibles, it's fantastic to welcome on board these latest top-tier partners and to make the series even more accessible to new and long-standing fans. Both Oddbods and Insectiblesare all about celebrating friendship and teamwork, as well as promoting the power of positivity, so are ideally placed to cross borders and bring joy to families all over the world."