Nick Cope's Popcast' produced by Terrific Television and Complete Control hits screens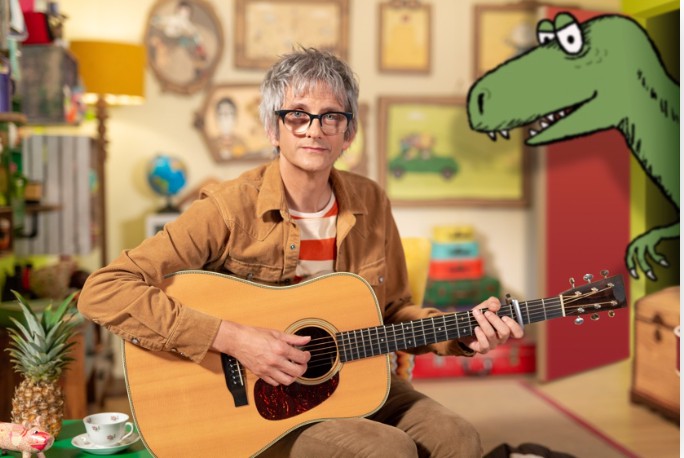 Nick Cope's Popcast, a mixed media kids' entertainment show commissioned by BBC Children's Head of Content, Cheryl Taylor, went on air on 25th April on CBeebies and will be aired every Saturday at 9:20am. It is currently ranking as one of the 'best to watch on Cbeebies iPlayer".
The new 5 minute music show is the first production from Terrific Television and Complete Control, who came together to pitch for and win the commission for the channel.
Fronted by accomplished singer/songwriter Nick Cope, each episode sees Nick, accompanied by his companion Norman the Whippet, looking for ideas for a new Popcast song as his quirky caravan is transported to a different location. Taking inspiration from his new surroundings, and with the help of "The Popcasters", a team of young children who give Nick ideas and themes to sing about, Nick sits down to write an unforgettable song which is then broadcast to the nation. Songs to feature on the show include 'Baby's Done a Poo', 'I'm a Little Lizard' and 'A Round of Applause for the Dinosaurs'.
Terrific Television, based at Maidstone Studios, co-devised the live action and scripted content working closely with Complete Control who created the distinctive visual and animated style from their picturesque studio in Bath.
The show is now looking at licensing opportunities in publishing, apparel, toys, and creative play.