New Licenses for Pinocchio and Friends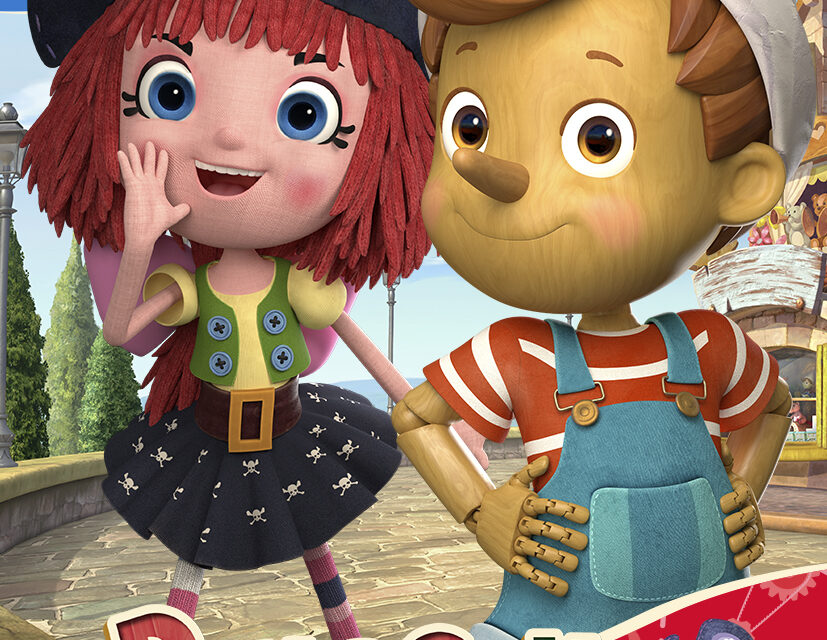 Lisle Licensing, the long-standing UK licensing agent for Rainbow, Italy's leading entertainment powerhouse, is delighted to announce two new licensees for Pinocchio and Friends, the reimagined TV series by CEO, Iginio Straffi, about the world's most famous wooden puppet with his long nose and an insatiable appetite for curiosity.
The series, which quickly became a ratings winner on the BBC's flagship free-to-air channel, CBeebies, when it launched earlier this year, is poised to launch its master toy range from Flair GP in the Spring following a positive unveiling at Brand Licensing Europe.
Fashion UK are on board to create a range of clothing for the series across all age groups for the target audience (4-7 years), which will cover all key apparel categories including daywear, outerwear and pyjamas and expected to launch at retail in late Spring.
Smiffy's have signed and will lead on the dress-up category, developing a range of costumes including key characters, Pinocchio and Freeda.
Additionally, in an agreement brokered by Rainbow's in-house CP team, Kennedy Publishing are producing a bespoke Pinocchio and Friends magazine which launched this Autumn at ASDA, Morrisons, Tesco, Sainsbury's, Spar, Booths and Londis at an RRP of £5.99 featuring stickers, colouring in-pages and activities for readers.
Commenting on the momentum, Francesca Lisle, MD at Lisle Licensing says: "We are thrilled by the enthusiasm of the industry at this beautiful series which hit the ground running on CBeebies and has continued to grow in popularity. We look forward to making further announcements in the New Year."
"We are really confident that, thanks to the assets and support from Lisle Licensing, Pinocchio and Friends will achieve even greater results in the UK and more deals will soon be disclosed." confirms Matteo Olivetti, Sales Director Global Consumer Product, Rainbow Group.