Bing Brings Christmas to the Big Screen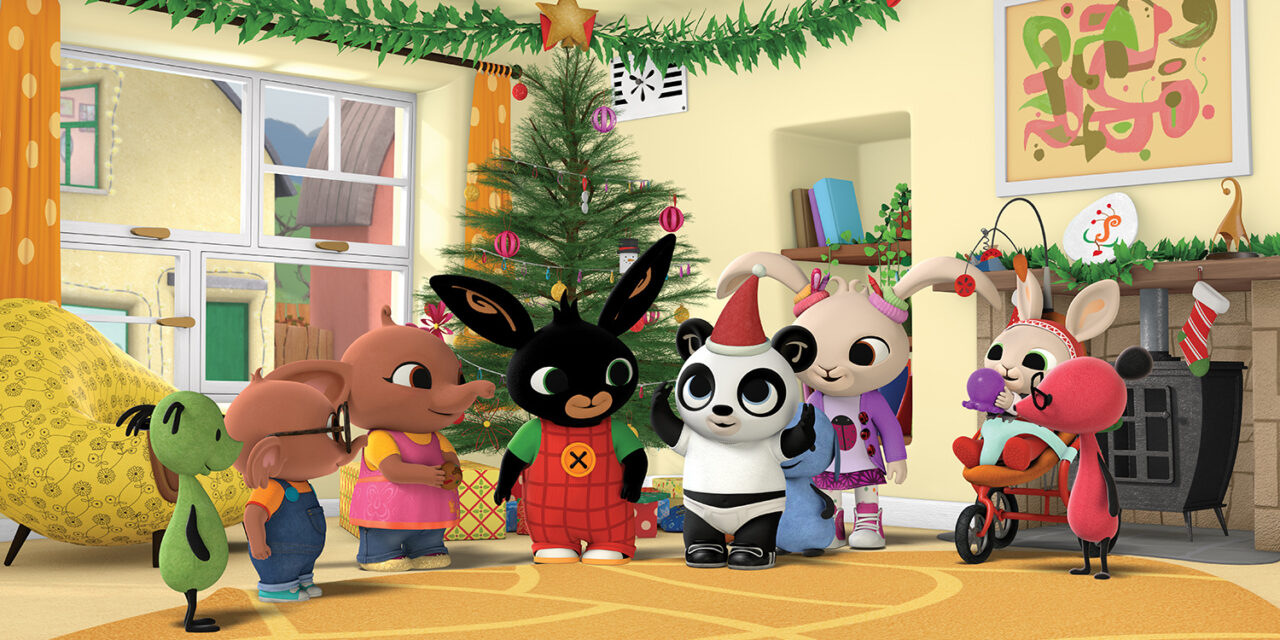 Bingsters and their families will be able to celebrate Christmas with Bing and his friends as a special presentation of the award-winning pre-school series, Bing's Christmas and Other Stories, arrives on the screens of The Light cinemas this month.
"A toddler's first trip to the cinema is a unique occasion and knowing that Bingsters will be sharing that first with Bing is something really special," said Eroulla Constantine, Director of Sales and Distribution, Acamar Films. "Bing's Christmas and Other Stories is proving to be a hugely popular cinema experience and we are filled with festive cheer that The Light are partnering with us to bring it back to screens this year."
Bing's Christmas and Other Stories is a seasonal compilation of favourite episodes alongside special cinema-only content. It includes episodes in which Bing and Sula create art in the woods, try face painting and put on a puppet show as well as the Bing Christmas Special.
Bing's Christmas and Other Stories has a runtime of 60 minutes and will be shown at all of The Light cinemas from 17th December. Tickets are available to book now at lightcinemas.co.uk.
Rated U, the release first debuted in cinemas in November 2019 in partnership with Vue and Showcase and has become an annual festive tradition for Bingsters and their families, having been released every year since.
This latest UK cinema engagement is the last of the year for the hit pre-school series. During the summer, Bing and His Friends at the Cinema generated impressive box office results at Vue and Showcase where it outperformed the previous Bing summer screening, Bing's Animal Stories within the first three weeks of its eight-week run.
Bing has also been enjoying cinema success across Europe. Bing's Christmas and Other Stories made the Box Office top 10 in the Netherlands for Christmas 2021 and in Poland, Bing's Animal Stories became Bing's longest running cinema release in any market to date, remaining on screens this year for over five months.