New Holly Hobbie Episodes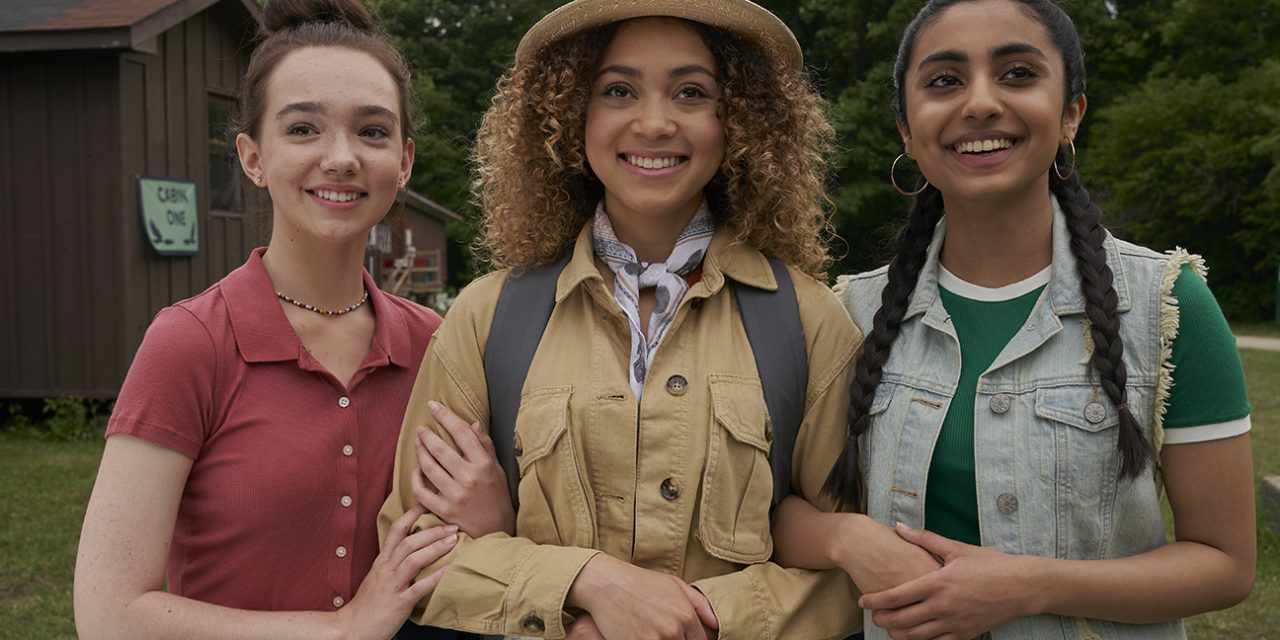 Aircraft Pictures in association with Cloudco Entertainment (creators and producers of Care Bears: Unlock the Magic and the forthcoming live-action Overlord & The Underwoods) have announced the completion of production on 30 new half-hour episodes in total of the live-action teen series Holly Hobbie.
In addition to the production of 30 new half-hour episodes, Cloudco Entertainment, as the series global distributor, is simultaneously announcing a major expansion of the show's broadcaster partnerships including BYU-tv in the U.S. (acquisition of Seasons 1-3, new commissioning broadcaster for Seasons 4-5), Disney Channel U.S. (acquisition of Seasons 1-3), and Hulu (commissioning broadcaster for Season 3), as well as CBBC in the UK (Season 3) and ABC Australia (Seasons 1-3). Other new broadcaster sales include RTE in Ireland (Seasons 1-3), New Zealand's TVNZ (Season 3), The Baltics' Kidzone (Seasons 1-2), YLE in Finland (Season 1), HRT in Croatia (Seasons 1-2), and RUV in Iceland (Seasons 1-2).
Holly Hobbie is a modern revival of the classic, girls' character brand which was hugely popular in the 1970s and 1980s. The series centers on high schooler Holly Hobbie, played by Ruby Jay (CBS's primetime comedy The Unicorn), a small-town girl with a big heart and even bigger dreams. Holly's a singer-songwriter who saves her grandmother's Calico Café by starting open mic nights and performing original songs to bring her community together. Originally launched as a "Hulu Original" in November 2018, Season 3's global debut will also be on Hulu in the U.S. at the end of November, with specific launch dates on all other global territories and platforms to follow.
Anthony Leo, Producer and Co-Founder of Aircraft Pictures, said: "Under the leadership of showrunner Sarah Glinski, our amazing cast and crew continues to inspire as we push storytelling for the series into ever relatable and relevant territory for Holly Hobbie fans around the world."
Ian Lambur, EVP, Content Strategy and Co-Productions for Cloudco Entertainment, said: "We are really excited to deliver 30 new episodes, bringing the total to 50, of Holly Hobbie to new and existing broadcast partners. We are especially enthusiastic about our position in the U.S. where Holly Hobbie will be available to audiences across three platforms: Hulu, BYU & Disney Channel".
Holly Hobbie is produced by Aircraft Pictures (The Breadwinner, Bruno & Boots: This Can't Be Happening at Macdonald Hall) in association with Cloudco Entertainment (Care Bears: Unlock The Magic, Overlord & The Underwoods, Boy Girl Dog Cat Mouse Cheese) and WexWorks Media (Lucas The Spider, D.N.Ace) with the financial participation of The Shaw Rocket Fund. Sarah Glinski (Degrassi: Next Class, Degrassi: The Next Generation) returns as series showrunner and Executive Producer.