Acamar Films renew Golden Bear License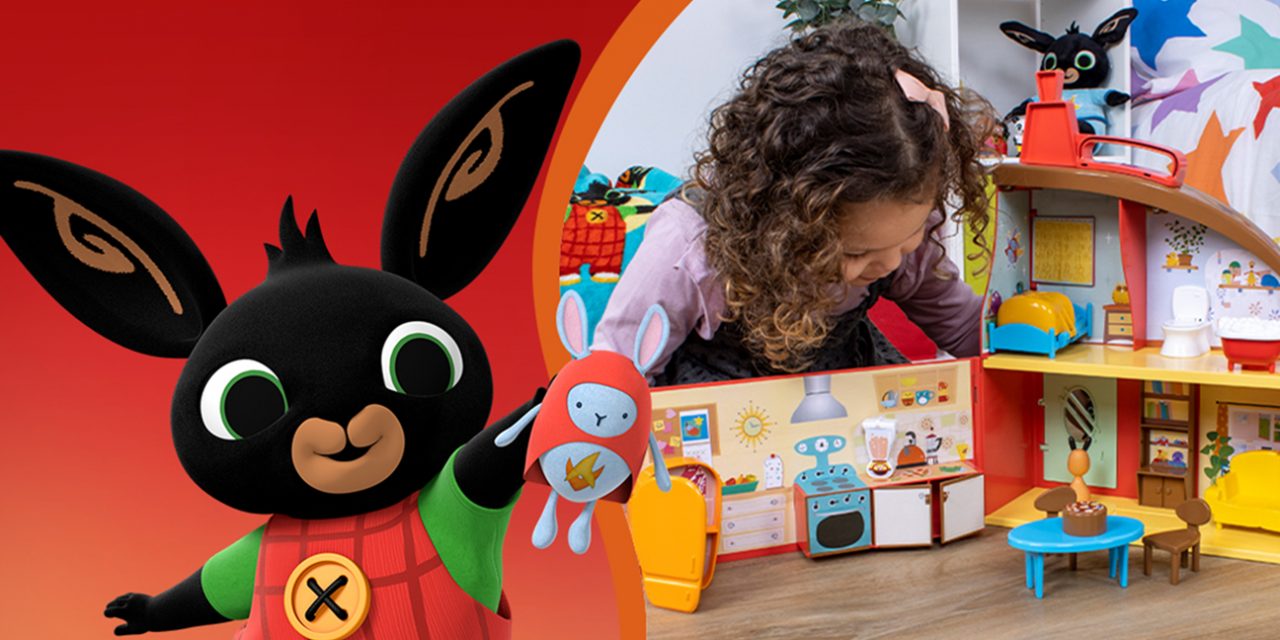 Acamar Films, producers of the multi-award-winning TV show Bing, along with Brown Bag Films, has renewed their licensing deal with master toy licensee Golden Bear. The EMEA agreement, which extends the partnership for a further four years, will run until 2025.
Golden Bear have seen huge success with their Bing toys since launching into the UK market in the autumn of 2019. The initial range, featuring core character plush toys – including the award winning Light Up Bing With Hoppity and figurines was a sell-out sensation for Christmas 2019.
A pan-European partnership, Golden Bear's toy sales for Bing have increased not just in the UK but across multiple markets including Italy – where Bing continues to be the top pre-school property – the Netherlands and Central Eastern Europe. Further expansion is planned for 2022 and beyond, in line with Bing's growing licensing programme.
Over the three years since the range launched, Bing has become Golden Bear's number one global license and seen an impressive 110% sales uplift between 2019 and 2021. This growth continues into Christmas 2021, with a 52% increase in retailer stocking points compared to AW20.
Delivering a multi-year product strategy to steadily expand the toy lines, the range has expanded further across feature plush, playsets and most recently bath toys. The development of additional characters and locations are serving to grow Bing's world and ensure the longevity of the range.
Set to delight Bingsters this Christmas are the hero lines for AW21, Bing's House Playset with nine accessories and the fun and interactive Musical Statues Dancing Bing, both of which will be fully supported across TV, digital and social platforms. The toys aim to inspire creativity, build imagination and encourage role-play in little ones as they bring the TV show to life.
Barry Hughes, Managing Director at Golden Bear said "I am very proud of what our team and distribution partners have achieved with Bing over the last three years. We are delighted to have signed a further long-term agreement with Acamar Films on the property and look forward to introducing Bing toys into new markets. The highly experienced Acamar Films team have proven themselves to be experts in getting all the building blocks in place to ensure success in every market in which we have launched. We are so excited about what the next few years hold for Bing in both current and new territories."
Natalie Harvey, Executive Director of Sales at Acamar Films said "We are hugely excited to be continuing this fantastic collaboration with our master toy partner Golden Bear. They have delivered a wonderful range of Bing toys which continue to delight our Bingsters across the world – with so much more to come. In the last three years, the Golden Bear team has shown true innovation, care, and talent as they have built out the world of Bing, whilst successfully negotiating the industry's many challenges. We look forward to celebrating the future success of this partnership and the continued growth for Bing in the years ahead."