ASEMBL PARTNERS MENZ VIOLET CRUMBLE AND PAULS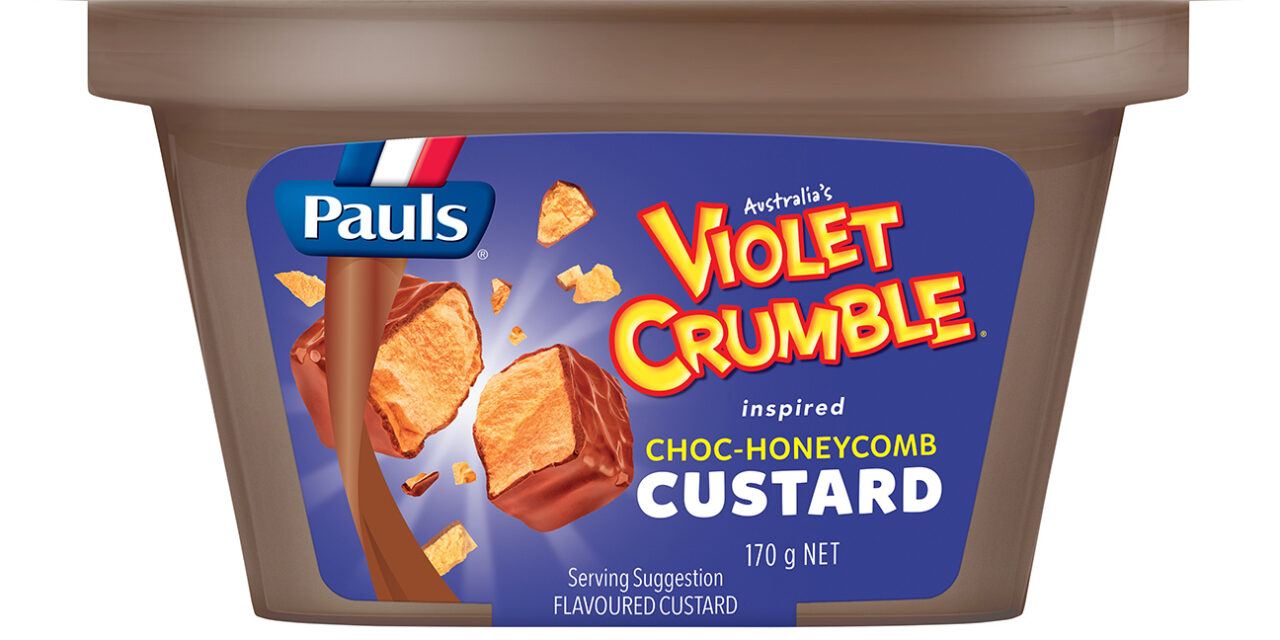 Asembl has partnered Menz Violet Crumble and Pauls for the most earth-shattering custard creation which is on shelves now in Coles, Woolworths, and independent grocery stores across Australia.  
These two iconic Australian brands have created an earth-shattering custard creation that really makes the moment. Combining the uniquely explosive Violet Crumble flavour with the unmistakable signature creamy custard of Pauls to create a truly decadent custard with a classic choc-honeycomb taste.
Merging the iconic Violet Crumble flavour and delicious Pauls Custard, the Pauls Violet Crumble inspired Choc-Honeycomb Custard is a 170g tasty, refrigerated treat Aussies will love.
"We are incredibly excited to be working with Pauls to create a way for Australians to enjoy Violet Crumble like never before. We knew our customers would go crazy for this product, so it was an instant yes when we were asked to be involved in this iconic collaboration," said Phil Sims, CEO of Menz.
"There are some crazy flavour combinations out there at the moment but trust me when I say this one absolutely makes sense. The delicious blend of Pauls creamy custard and the unmistakable choc honeycomb flavour profile of our Menz Violet Crumble really just hits the spot, the empty containers sitting on my desk can vouch for this," said Polly Love, National Marketing and Licensing Manager of Menz.
"There's no doubt the Pauls Violet Crumble Inspired Choc-Honeycomb Custard is the most earth-shattering custard creation ever – honeycombing together the classic taste of Violet Crumble with the creamy goodness of Pauls custard. We are beyond thrilled to see this in Coles, Woolworths, and independent grocery stores across Australia – we know it is going to be a retail custard sensation," said Asembl Managing Director, Justin Watson.