New flagship store for Miffy in Westfield Mall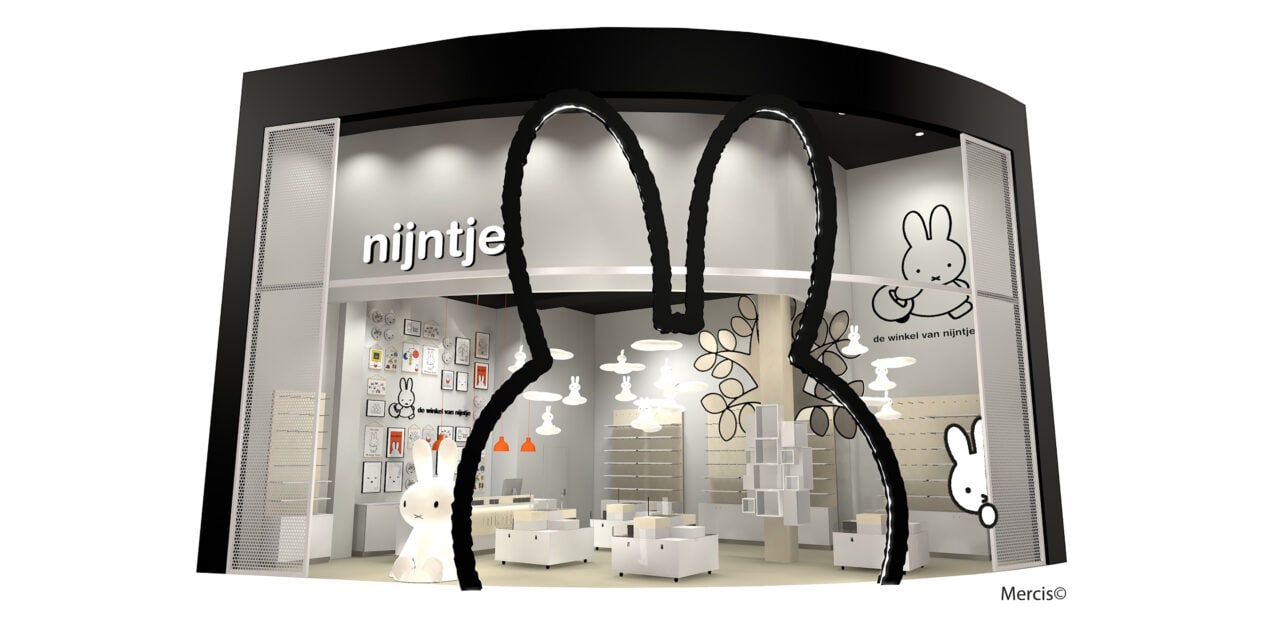 In the spring of 2021 Dick Bruna's world famous creation will hop into Westfield Mall of The Netherlands to open the first mono-branded European Miffy flagship store.
Located in a prime location on the central square the store will cover 75 m2 and you are invited to take a look inside Miffy's world by passing through the bunny shaped entry. High ceilings, minimalist design and special elements all contribute to a unique store experience, with Dick Bruna's graphic design philosophy and his iconic creation Miffy (nijntje), as leading elements. Emphasis on lifestyle, design and gift is what makes the store an inspiring experience for people of all ages.
This flagship store is an addition to the already existing official brick-and-mortar stores in the cities of Amsterdam and Maastricht as well as the www.dewinkelvannijntje.nl. Leidschendam, is situated in the centre of the 'de Randstad' which is an affluent region including four major cities.
The collaboration between long-term partner MTD and brand owner, Mercis bv, offers possibilities to create better synergies in the fields of brand experience, logistics and store management. An international exclusive product offering will be facilitate for the fans. To support this ambition both the store in Amsterdam and www.dewinkelvannijntje.nl will also be operated by MTD.
Respect for art and the world of a child were leading principles for Dick Bruna and still are for Mercis today; they hope to see the developments further contribute to stimulating the creativity for 'the child in all of us'.