New Episodes of Hey Duggee Set for Delivery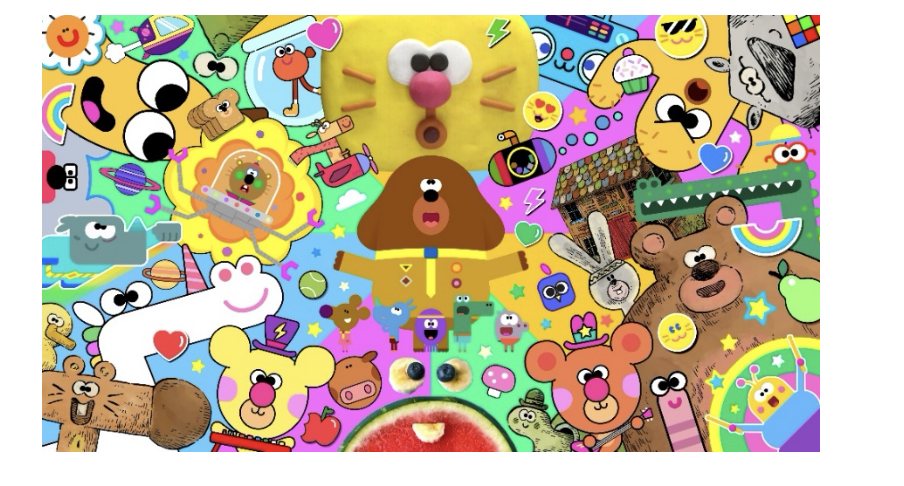 BBC Studios Kids & Family announce that brand-new Series 4 episodes of the critically acclaimed, multi award-winning hit animation Hey Duggee will drop on CBeebies and BBC iPlayer from Monday 4th September.
There are 20 new episodes of the much-loved show made by Studio AKA with BBC Studios Kids & Family and CBeebies. Packed full of fun adventures, imagination, gentle humour and learning through doing – plus a few Hey Duggee style pop-culture references which are bound to amuse the grown-ups!
This final batch of new Series 4 episodes will air daily on CBeebies from 7.05am on weekdays throughout September and be released on BBC iPlayer every Monday.
New titles include[i]:
Days of the Week Badge (Monday 4th September)
The Feelings Badge (Tuesday 5th September)
The Choir Badge (Wednesday 6th September)
The Listening Badge (Thursday 7th September)
The Wisdom Badge (Friday 8th September)
The Commuting Badge (Monday 11th September)
The Ball Badge (Tuesday 12th September)
The News Badge (Wednesday 13th September)
The Difficult Badge (Thursday 14th September)
The Cinema Badge (Friday 15th September)
The Getting Ready Badge (Monday 18th September)
The Size Badge (Tuesday 19th September)
The Wish Badge (Wednesday 20th September)
The List Badge (Thursday 21st September)
The Music Video Badge (Friday 22nd September)
The Exercise Badge (Monday 25th September)
The Dos and Don'ts Badge (Tuesday 26th September)
The Nature Badge (Wednesday 27th September)
The Recipe Badge (Thursday 28th September)
The Imagination Badge (Friday 29th September)
Created by Grant Orchard, Hey Duggee is a fun, inclusive and educational series for pre-schoolers, narrated by comedian and presenter Alexander Armstrong. Each episode features members of the Squirrel Club exploring, learning and overcoming challenges to earn a new Badge from Duggee – making new friends along the way.
Since launching in 2014, Hey Duggee has become a seven-time BAFTA and international Emmy award-winning hit. It was the most streamed CBeebies show on BBC iPlayer in 2022, the third year in a row its topped the list. All episodes of Hey Duggee are available exclusively on BBC iPlayer in the UK. Additionally, Hey Duggee has amassed over 2.5 billion lifetime views on its official YouTube channel.
Recently, Hey Duggee teamed up with Felix Martin from Hot Chip for the 'Hey Duggee: Summer Fun Mix' and released a new football song, 'Hey Duggee Football Song', to celebrate the FIFA Women's World Cup 2023! Both were commissioned and produced by BBC Studios Social and are available on Hey Duggee YouTube.
The hugely successful CBeebies series has also made the leap from screen to stage with the Olivier Award-winning Hey Duggee The Live Theatre Show, and will visit Swansea for its final tour dates of the summer.
Hey Duggee is created and produced by Studio AKA with BBC Studios Kids & Family and CBeebies.