Metaverse studio Karta launches new Fortnite studio headed by gaming personality Leven2k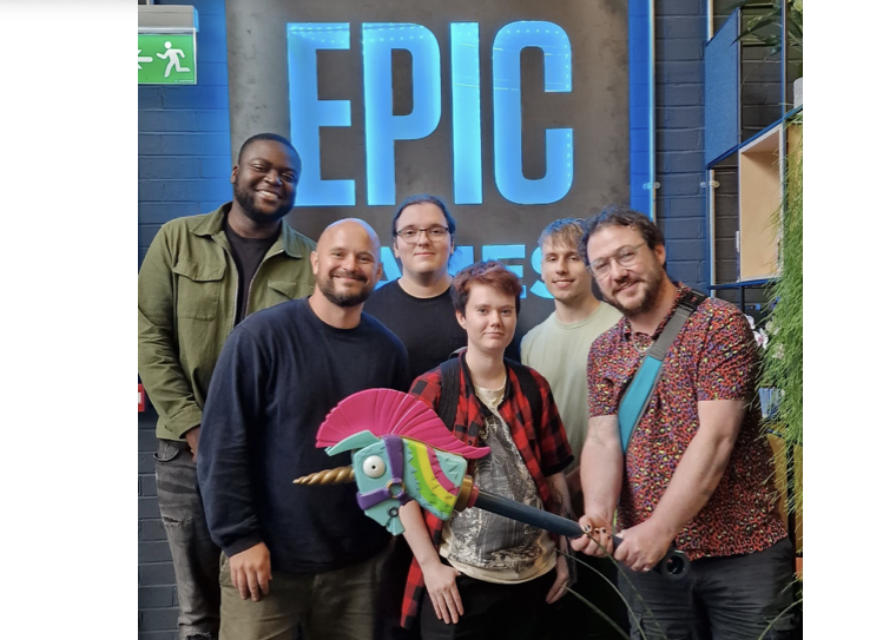 Karta, an award-winning metaverse studio pioneering the world of in-game experiential marketing, has launched its own studio dedicated to creating bespoke in-game experiences in Fortnite. Karta's Fortnite studio has been set up to partner with rights holders and popular IP owners from music, entertainment and sports talent to create innovative takes on Fortnite experiences within the platform – opening up new revenue streams for rights holders.
To help steer the new studio, Karta has recruited a well-known name in Fortnite and the wider gaming world – Leven2k, real name Daniel Oyelade. Fortnite content creator, analyst, broadcaster and personality, Leven2k is best known for his work as a commentator and analyst on the official Fortnite Champion Series broadcast. He has worked on a wide range of shows, including the Olympic Esports Series and the biggest Manchester United supporters channel, The United Stand. As a Fortnite expert and denizen, Leven2k will lead the studio's creative direction and marketing output to ensure it resonates with the platform's audience.
 To mark the launch of the new studio, it has created a brand new map in Fortnite where players can fight each other as characters unseen on the platform before – available later this month. Pooh vs Death is a take on the popular 'boss fight' genre, where players can choose who to fight with in a fight-to-the-death style match between Winnie the Pooh and the Grim Reaper. Utilising the free-to-use IP ownership of Winnie the Pooh, which became public last year, Karta sought to kick off its new studio with a brand new map that resonates with Fortnite players.
The addition of this Fortnite studio is thanks to the launch of the 'Unreal Editor for Fortnite' by Fornite developer Epic Games, which gives creators even more tools to create and publish much more ambitious and varied experiences within the game. Along with the announcement by Epic Games that 40 per cent of all revenue would directly benefit those creating experiences within the platform, new revenue opportunities have opened up for IP owners. According to Fornite, 40 creators are set to make over $1 million in this new creator economy.
Erik Londré, CEO of Karta, said: "We are extremely excited about Fortnite and our new studio. With Leven's knowledge of Fortnite culture and a team of great developers and game designers, combined with popular IP from the world of music, sports and entertainment, we are looking to bring something fresh and unique to the players but still feels very much native to them.
"With Pooh vs Death we wanted to show the world how we can combine current trends with creative use of IP. We look forward to creating new opportunities for IP owners and making millions of players have a lot of fun."
Leven2k, Creative Lead for Karta's Fortnite Studio, said: "It's an honour to head up Karta's new Fortnite studio and lead on developing exciting and fun new experiences for the community. I truly believe that with our vision, our team and our IP partners we can create something very, very special on the platform."
The announcement of the studio marks the latest exciting development for the award-winning startup, which started life in 2021 and aims to make the metaverse accessible and effective for brands and rights holders. With the new Fortnite studio and appointment of Leven2k, Karta will expand its operations on the hugely popular metaverse platform and continue to service the growing demand for creative and entertaining experiences from IP holders.
As well as launching Pooh vs Death, Karta's Fortnite studio has some exciting, upcoming brand partnerships and licences in the works. It is already planning its next map, which is set to launch soon with a well-known name from the world of motorsports.