Crayola and Candy Club Team Up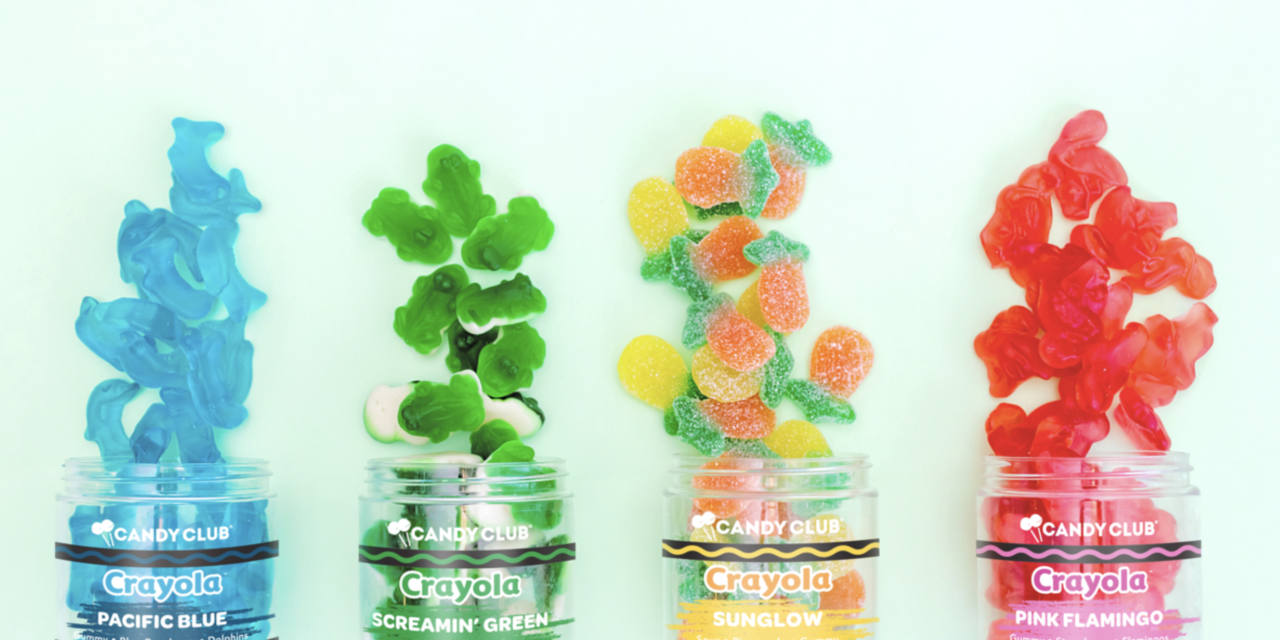 Candy Club announces a partnership with the creativity icon Crayola to introduce their Crayola Candy Collection. 
The partnership expands the ways in which the two companies can reach new audiences through creative and quality products, and support retailers with product differentiation. 
"For nearly 120 years, Crayola has inspired creativity in children and children-at-heart," said April Heeren, General Manager, Crayola Outbound Licensing. "This collaboration with Candy Club is a sweet way to extend the Crayola brand outside of our core product lines and provides a colorful way for candy lovers and gift givers to express their imagination and playfulness."
"We are thrilled to be partnering with such an iconic and innovative brand," said Candy Club Founder and CEO, Keith Cohn. "This new candy collection adds another chapter to our history of creating sweet moments with a modern twist on classic sweets — making it whimsical for kids with a touch of nostalgia for adults."
The Crayola-inspired Candy Club collection is available at shop.candyclub.com and through Harris Teeter, The Crayola Store at Crayola Experience attraction locations, and Stellar.
Candy Club expanded to wholesale in 2019 after first launching as an online-only subscription service in 2015. The company has established relationships with thousands of retailers both online and off, including standouts like Kohl's, Hobby Lobby, Bloomingdale's, and Macy's. "This colorful collection provides our partners with fun, eye-catching shelf displays and consumers with a unique premium candy experience with products sourced thoughtfully from around the world," Cohn said.