New deal announced to produce branded HES jewellery range by Ortak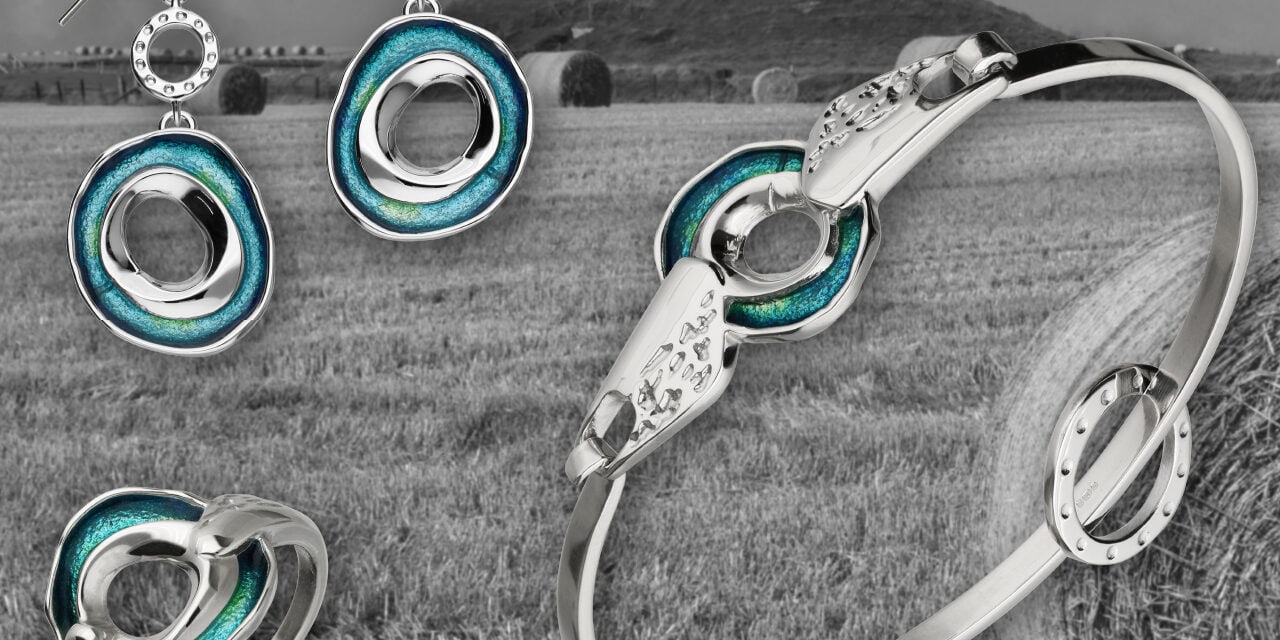 Historic Environment Scotland (HES) has signed a new license agreement with Kirkwall based, leading jewellery manufacturers Ortak ltd to produce a range of handmade, branded jewellery and giftware.
Company Owner Michael Gardens said: "The Ortak team are looking forward to working with HES on this exciting new venture. This amazing opportunity to offer HES branded jewellery and giftware to our customers all over the world has come at an opportune time when online sales have soared. We will also sell HES branded items in all our Orkney and Caithness stores and for the first time Ortak will also be able to sell HES products directly to trade. Building on our green credentials and protecting the environment are basically ingrained into the Orcadian DNA, with Orkney being at the forefront of renewable technology. We also use Fair trade silver and gold and ethically sourced stones and packaging.
"For six decades Ortak's designers have used inspiration from the historic and natural world and now this agreement will enable us to put something back and allow us to help further celebrate Scotland's history."
Natasha Troitino, Head of Retail at HES, said: "We are delighted to have signed this license with one of Scotland'sbest known jewellery brands. . It is a great addition to our portfolio, and we look forward to working together with Ortak to develop these beautiful ranges."
As part of its portfolio, HES manages the licensing programme for its brands which includes Edinburgh Castle, Stirling Castle and Historic Scotland.. Each programme closely reflects HES's brand values – with revenue from products sold helping to directly support the work HES does to investigate, care for, and promote Scotland's historic environment.
HES cares for more than 300 properties ranging from the magnificent Edinburgh and Stirling Castles, with their ancient royal histories, to prehistoric sites such as Skara Brae in Orkney. HES's iconic sites are the setting for many films and TV programmes including Outlander, Monty Python and Mary Queen of Scots.
As Scotland's lead body for the historic environment, HES supports the wider historic environment in several important ways, fromchampioning traditional skills to supporting learning and outreach. It also cares for thousands of objects and photographs and is at the forefront of activity to help mitigate the impact of climate change on the historic environment.