Mr Benn's 50th Celebrated with Host of Deals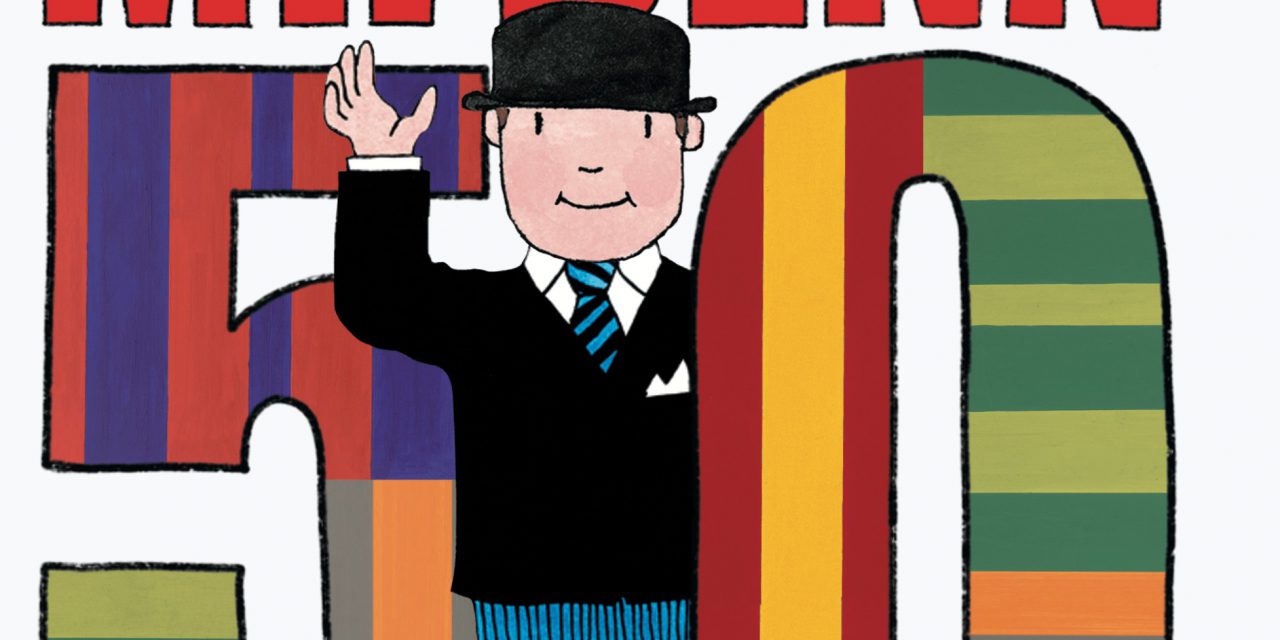 Factory has announced a magical range of new deals and licensees for its much-loved colourful property Mr Benn, in preparation for the classic show's 50th anniversary celebrations on 25th February 2021.
The brand new licensees include leading distributors of collectable coins and stamps, The Westminster Collection, Coach House Partners Ltd for a Mr Benn DVD gift set and Tartan Squirrel for a selection of Mr Benn pins, badges and keyrings.
Other licensee partnerships include Signature Entertainment for the original Mr Benn television series, which is now available to stream now on Amazon Prime Video in the UK, Ireland and is available to download on digital platforms including iTunes, Google and Xbox. The programme is also available to download in Australia, New Zealand, US and Canada on digital platforms.
In addition to these deals, renowned publishers Andersen Press will be releasing four brand new Mr Benn books including 'Red Knight' and 'Big Game' in March 2021, and 'Big Top' and '123456789' in July 2021. Plus a renewed deal has also been signed with The Insurance Emporium for the fifth year in a row, which will showcase the brand across its website, social, events and advertising.
Originally created by award-winning writer and illustrator David McKee, Mr Benn began life as a children's picture book in 1967 which followed an ordinary man who had extraordinary adventures when he visited a magical costume shop.
The book went on to be transformed into an animated television series transmitted by the BBC in 1971. The TV series became incredibly popular and was repeated regularly on the BBC for almost 30 years until Nickelodeon UK aired the series for a further 9 years until 2010.
On the 50th anniversary of Mr Benn, creator and illustrator, David McKee said: "Mr Benn endures, I think, because people like the idea of being able to escape to another life, and at their heart they're old fashioned stories which last – the elements that make up the films, the voice, the music, the story, all simple elements that endure – good old fashioned stories, with a good rhythm."
When asked about the new products he said: "I'm really pleased that the books are coming back in print, I've always liked the mix of colour and black and white in them, and I made them long enough ago now to be as if someone else did them – so it feels like a new book to me!"
He continues: "I often say your characters are like your children, you potty train them and look after them and point them in a good direction, but they go off do things you don't expect – Mr Benn is living his own life and I'm excited to see what people make of the new products that are coming – and hope a new generation of children enjoy them as much as me!"