NEW COSMOPOLITAN COLLECTION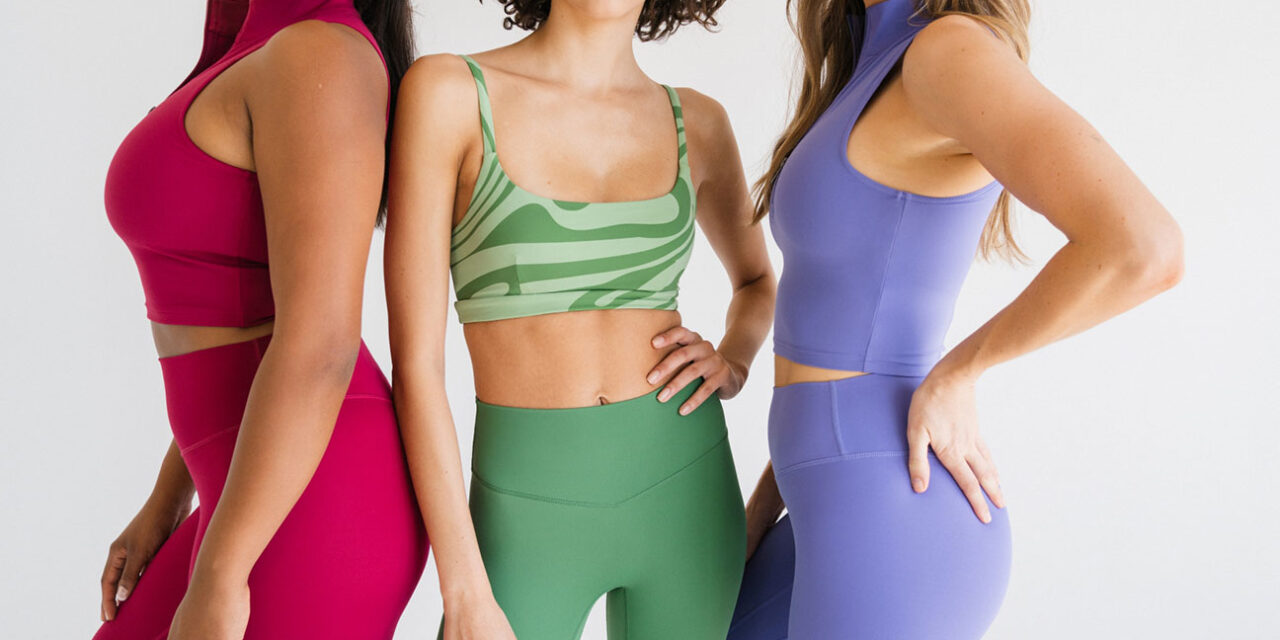 Vitality, one of the leading women-owned direct to consumer athleisure brands among millennials and Gen Zers, today announced the launch of a new collection in collaboration with Cosmopolitan, the largest young women's media brand in the world. The collection features bold patterns and colors, in a variety of sizes for all genders and will be exclusively sold at www.ShopVitality.com, –
Describing the inspiration behind the collection, Chloe Chamberlain Chief of Design at Vitality said, "The Cosmopolitan x Vitality collection tells a story of a woman finding her voice. She steps outside of her comfort zone, leaning into her authenticity and embracing the skin she is in. Each color and print in the collection represents a different tone, providing a new outlet for her expression. A woman can be many things: timeless, bold, and somewhere in between. Cosmopolitan x Vitality was designed to showcase the beauty of a multi-faceted, multi-talented individual, wherever their day may take them."
The collection will include twelve women's products and four men's products in a vibrant yet sophisticated mix of print and solid colorways. Staying true to Vitality's mission of inclusivity, all products will be available in XXS-XXXXL, ensuring optimal sizing for everybody.
Making a much-awaited return in this collaboration are Vitality's top-selling Cloud Pant, Cloud Rider short and Ascend Pant, all featuring Vitality's Signature Glute Seam and other staple products from Vitality. New pieces launching include the Ascend Scoop Bra, Ascend Scoop Bra +, Ascend Volley short and more. Rounding out the women's product line in this collection are Vitality's iconic lifestyle pieces, the Lena Bodysuit and Noa Cargo. Meanwhile, men's pieces include the crowd-favorite Prime Short (coming in two lengths), Vital Tee and Formula Tank.
"It is an incredible honor to be the first activewear brand to collaborate with Cosmopolitan, the largest young women's media brand in the world. As a women-owned business, we work hard every day to help young women feel confident in their bodies and empower them to believe they can achieve anything they set their mind to. We believe Cosmopolitan's core values truly align with ours, and are excited to have worked on a very powerful project together. This collection encompasses empowerment and encourages women of all shapes and sizes to embrace their most authentic self," Chief Executive Officer, Taylor Dilk, proudly states.
"Partnering with the leading female-owned athleisure brand was a no-brainer for us," says Cosmopolitan editor-in-chief Jessica Giles. "This inclusive collection speaks to everybody, aligning perfectly with the bold and vibrant spirit of Cosmo and our 61 million strong audience of modern young women."
The Cosmopolitan x Vitality collaboration was brokered by Cosmopolitan's global licensing agency, IMG.