New Asterix Epic on Way, Announces mDL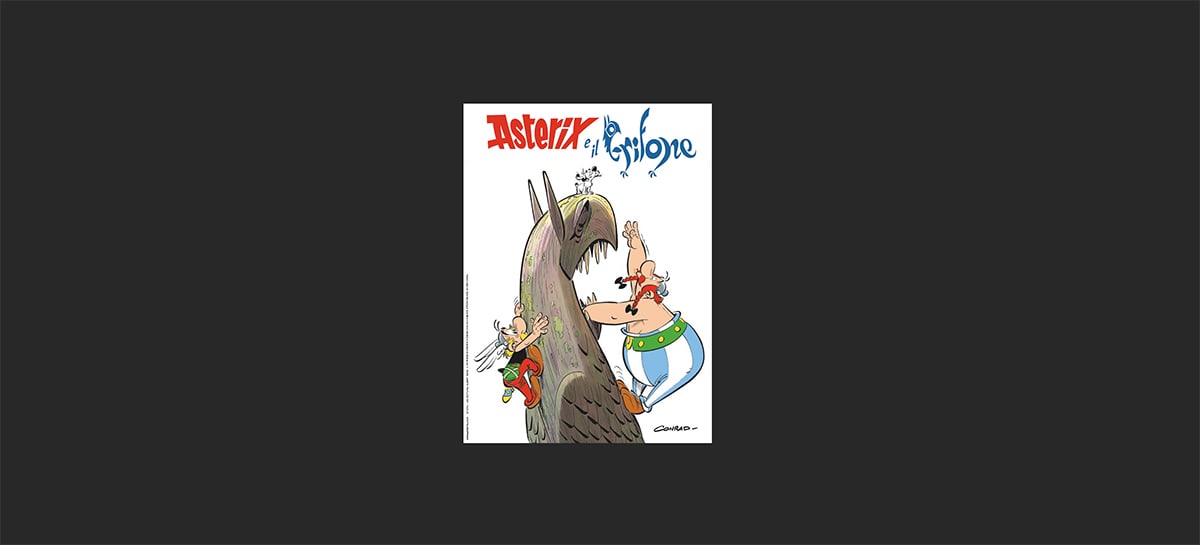 Maurizio Distefano Licensing (MDL), which manages licensing for the classic Asterix brand in Italy, has announced the arrival of a brand-new Asterix comic book story in October this year. Called Asterix and the Griffin, it will be published by Panini Comics, a division of Panini, one of the leading publishers of children's magazines, books and comics in Europe.
Panini Comics has announced a release date of the 28th of October 2021for the next volume – the thirty-ninth Asterix comic to date. In this thrilling and hilarious tale, Asterix, Obelix and Idefix (known as Dogmatix in the UK), accompanied by the druid Panoramix (Getafix in the UK), become involved in an epic search for the mysterious mythological creature the Griffin, in a tale full of twists, turns and adventures.
The Italian edition of the new comic book is one of 17 different languages in which the story will appear.
Jean-Yves Ferri, author of the new volume, says "When I had to find a fantastical animal to be at the centre of the story from the rich archive of ancient mythology, I chose the Griffin – half eagle, and half lion with horse ears. It doesn't get much more fantastical than that!".
Asterix, the brand inspired by the adventures of the famous hero of ancient Gaul, created by Les Éditions Albert René, has been wildly popular for over 60 years. With over 385 million comics sold in more than 110 languages, Asterix is a true evergreen classic, with an appeal to a wide-ranging and vast audience. The last Asterix comic book sold over five million copies worldwide and is estimated to have been read by over 20 million people.
"We are thrilled to have Asterix in our licensing portfolio,," says Maurizio Distefano, President of MDL. "The continuing creation of high-quality and popular content for millions of fans is a major boost for any property, and this makes Asterix a real winner both as a comic-book character and as a major property in the licensing market".