NetEase Games Brings Vikingard and MGM's "Vikings" for the Vikings Crossover Part II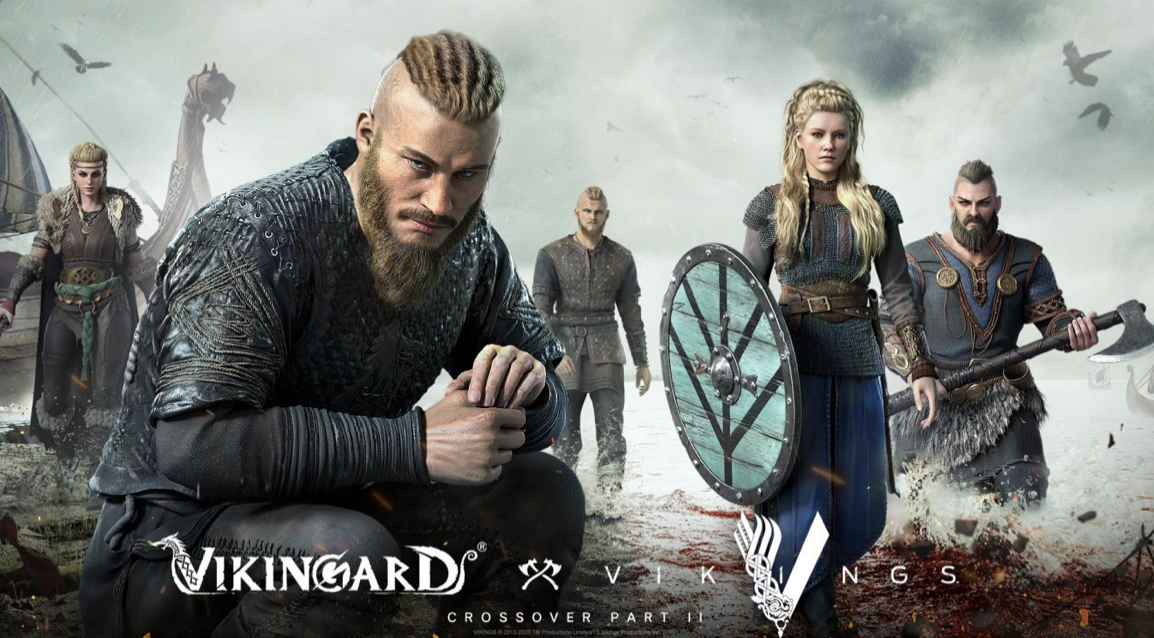 NetEase Games, the online games division of NetEase, Inc. has announced that Vikingard will be hosting the Vikings Crossover Part II event beginning March 21 with MGM's hit property Vikings, as part of the game's first anniversary celebration. The second Vikings crossover in Vikingard will run for two months. Both new and returning players will love the Vikings and Vikingard crossover, as there are few franchises more fitting to be brought together. 
Vikingard is a casual simulation RPG for Android and iOS devices, where you must lead the Fharun tribe in search of adventure, claim new lands, grow crops, and fight alongside proud Hersir warriors. Since it launched in 2022, Vikingard has attained tremendous success, having been recommended by Google Play and the App Store over eight thousand times.
The Vikings Crossover Part II will expand upon the content from the first crossover, based on Bjorn's storyline in seasons three and four of Vikings. This event will introduce new Hersirs, with Bjorn and Ubbe being recruitable as powerful heroes for your army. Notably, Bjorn has four different skins for his ranks, ranging from rank B to SSS. Some of the heroes from the first crossover event will also return, with new skins available.
The Vikings Crossover Part II will kick off with a pre-launch event featuring special log-in rewards and story content. Once the event begins, players can follow Bjorn's brand-new storyline across eight special missions. These missions feature unique minigames, like Bjorn's battle with the bear, rescuing Mercia, and battling rebels. In addition, players who purchase special crossover packs and complete the challenges will unlock new Hersirs, new character skins, and a Story Album. Additionally, the crossover event will unlock an exclusive Game Icon, Avatar Border, and a Crossover Avatar.
MGM's Vikings series, which continues to entertain audiences around the world, celebrates its 10th anniversary this year. In addition, the second season of the continuation series, Vikings: Valhalla, is now airing on Netflix and it was recently announced that the third season would air in 2024.