Nelvana & Toikido partner on 6 PIÑATA SMASHLINGS shorts Now on YouTube Kids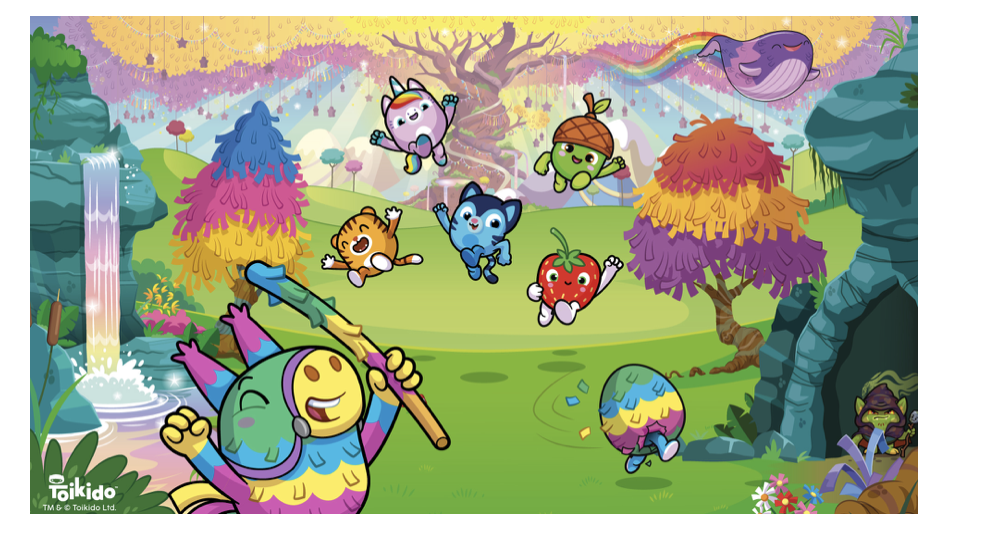 Nelvana and Toikido unleash six new Piñata Smashlings™ shorts on Nelvana's 'Keep it Weird' YouTube channel which are featured on YouTube Kids home page. Produced by Nelvana, and based on the popular Roblox game, the original shorts immerse kids into the enchanting Piñataverse world ahead of the highly anticipated series in development that was announced earlier this year.
"Our team has loved the challenge of giving these adorable and iconic characters their own distinct personalities," said Mellany Welsh, VP of Nelvana Enterprises & Kids Can Press. "With their eclectic and hilarious escapades, the Smashlings are sure to captivate kids worldwide with their shenanigans. As the game continues to soar in popularity on Roblox, YouTube is the ideal stage to bring everyone's favourite Smashlings to life and connect with the younger digital generation."
In the Piñata Smashlings™ shorts, we meet five friends who have been thrown together by fate to form a team of very, very unlikely heroes. Whether questing across the land, pranking the Piñatas in Piñata Village, or rescuing Smashlings from the no-good Bitter Bashlings, the Smashlings make the most out of every day as they learn to be heroes while celebrating being exactly who they are.
Some of these shorts are enhanced by music and an opening theme song performed by Grammy-winning producer Jason Perry, along with Adam Nagy and Rich Savage. For an extra treat just in time for the spooky season, viewers can also enjoy a Halloween-themed song, performed by Jason Perry, Lana Carillo and Adam Nagy.
"Piñata Smashlings™ is an ever-expanding, multi-platform franchise that encompasses gaming, animation, music, toys, publishing, collaborations, and more," said Darran Garnham, CEO of Toikido. "Nelvana is the perfect partner for the brand as they breathe vibrant life into our cherished characters, promising a vivid and engaging entertainment experience for kids as we launch the new shorts on YouTube."