National Trust scoops award at prestigious Brand Licensing industry Awards
Europe's largest conservation charity, the National Trust has been recognised for its outstanding brand licensing collections, at the industry's leading event; The Brand & Lifestyle Licensing Awards.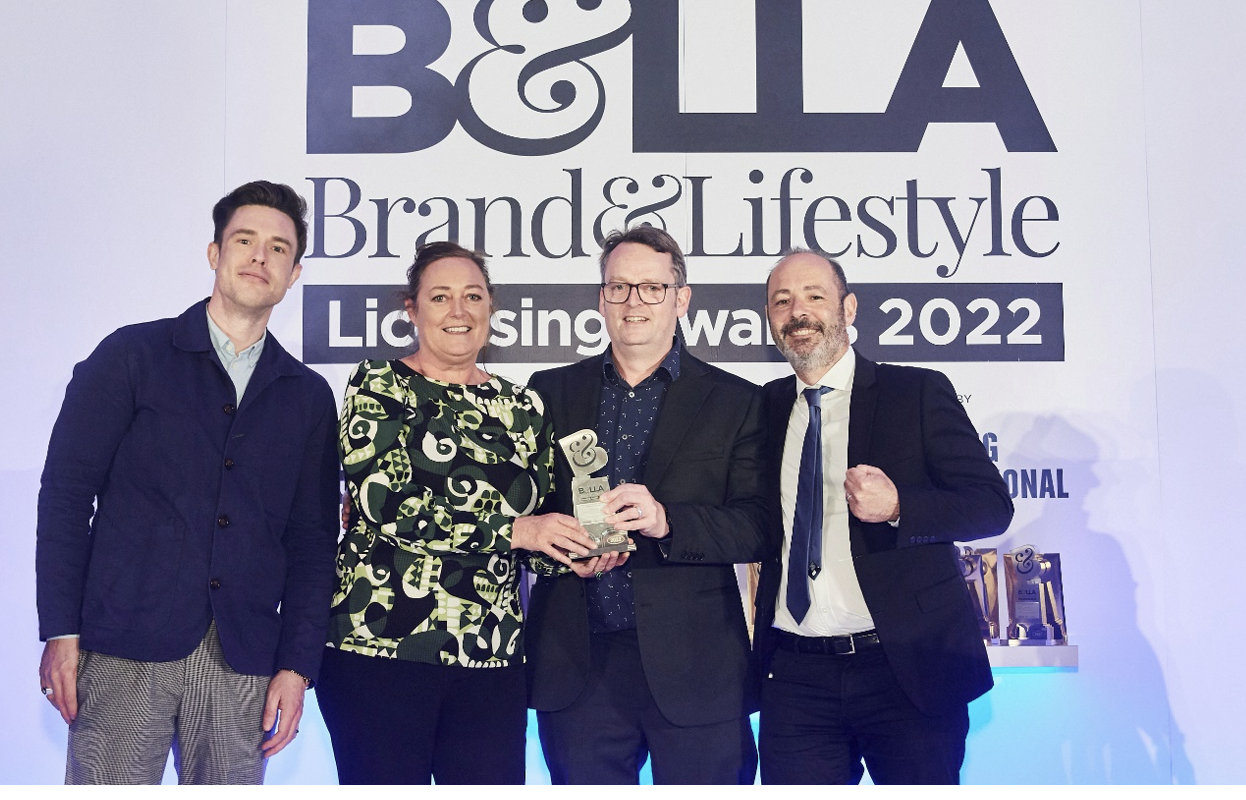 The Brand & Lifestyle Licensing Awards reward excellence in product innovation, brand licensing management, as well as retail execution within the brand and lifestyle licensing arena.
The charity took home the award for Best Brand Licensed Electrical Product Range, for its collection with Anglepoise. The collection, which launched in autumn 2021, comprises three lights – a table, a desk, and a floor lamp in a new Sage Green colour.
Jakki Brown, Managing Director of Max Publishing, which owns and organises The B&LLAs, said of the win "The collaboration of these two well loved, trusted and respected brands underpinned by the enduring high quality design appeal and superb functionality of the 1227 Anglepoise Desk Lamp made it a winner for the judges,"
Michaela Davis, Brand Licensing Manager at the National Trust, commented "I'm thrilled our collaboration with Anglepoise has won 'Best Brand Licensed Electrical Product Range' at this year's Brand & Lifestyle Licensing Awards.
The collection, which was inspired by the Homewood, a mid-century villa in Surrey, has already generated £15,000 specifically to fund renovations at The Homewood. Further additions to the collection are planned for autumn 2022.
The team at Anglepoise have been super to work with – fully understanding the values of the National Trust. This is a fabulous example of two British heritage brands coming together."
Simon Terry, Owner and Joint MD at Anglepoise added "The team at the National Trust have made the launch of this collaboration an absolute joy and to be recognised at The B&LLAs is an added boon and we are delighted."
Alongside this, the charity was also shortlisted in the following categories:
Best Brand Licensed Gifting Product or Range – National Trust Explore & Treasure from Toasted Crumpet
Best Brand Licensed Home Decor Product or Range – National Trust Tile Collection from Sarsen Stone Group
Inspired Innovation Brand Licensed Product or Range Award- National Trust Camping Collection by Vango from AMG Group
Best Licensed Heritage or Institution Brand – National Trust
Clare Brown, Head of Brand Licensing for the National Trust commented on the wins "To be recognised alongside such an impressive group of finalists is testament to the efforts of my team and all the wonderful organisations we work with.
They tirelessly find ways to bring the National Trust to life through everything from iconic interior design pieces such as the Angelpoise lamps – which are now award winning, and breakthrough innovations in the form of tents made from recycled plastic, with Vango.
Allowing us to reach new audiences through these brand extensions, allows us to grow our support and spread the importance of work we do, caring for nature, beauty and history for everyone, for ever.