Licensing industry unites to launch License to Move wellness initiative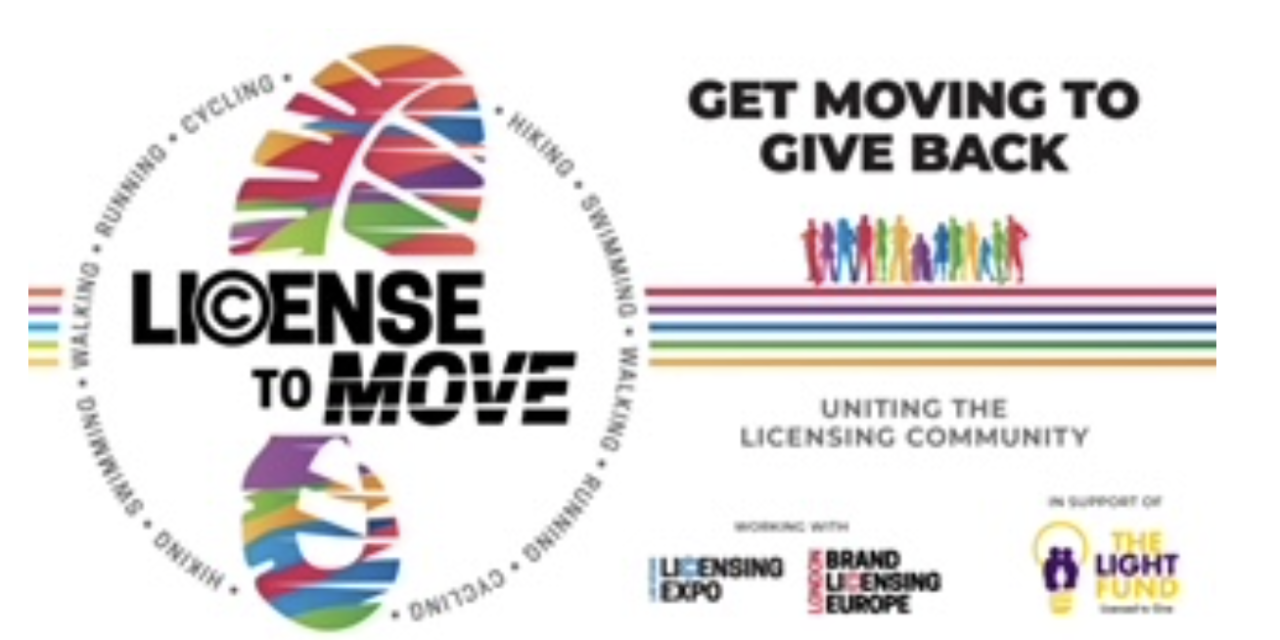 The licensing industry, led by Informa Markets' Global Licensing Group, with support from trade association Licensing International and key licensing media outlets, is uniting to launch License to Move, a new, inclusive wellness initiative to get the global licensing industry moving and raise valuable funds for industry charity The Light Fund.
Anyone and everyone connected to the licensing industry is asked to move 5km and make a donation to the events' charity partner The Light Fund (Licensing Industry Giving Help Together). How they move is entirely up to them. It could be a traditional walk, run or swim, perhaps a hop, skip and jump, or something a little more adventurous like canoeing, rowing, abseiling or paddleboarding!
All donations will go directly to the charity, which raises monies to fund worthwhile charity projects that help children, women and men. Since its inception in 2004 The Light Fund has raised over £2 million and funded hundreds of different charity projects.
The License to Move platform opens today, 16 May. The goal is for the industry to achieve a collaborative distance of 8,412 km, which maps the journey from Mandalay Bay in Las Vegas to ExCeL in London.
There are two ways for people to get involved:
Or they can….

2. Get involved in the License to Move activity board by submitting their step count at Licensing Expo or by joining the organised group walk during BLE (4-6 October 2023) with the European licensing community.

Anna Knight, SVP Licensing, Informa Markets: "My dream for License to Move is, first and foremost, for it to be a highly participatory, accessible and inclusive wellbeing initiative – I'd love to see everyone getting outdoors, enjoying the sun, getting some headspace and recharging their wellbeing batteries while, at the same time, raising money for some great causes. 

"And secondly, I know this is industry loves to collaborate and when it does it's much greater than the sum of its parts, so I can't wait to see the whole business getting behind this together with the Licensing Expo and BLE teams, our trade association Licensing International and our amazing media partners and friends; all working together to help give back to great causes."

David Scott, Treasurer of The Light Fund: "We are delighted to announce the forthcoming License to Move initiative. It will allow everyone to participate in the Light Fund's ongoing support of good causes and be totally inclusive. Whether you're on your own, with a few office mates or part of a larger company initiative, you can sign up and set your own target and have fun away from the office, both doing good and feeling good. You can walk, run, cycle – or move any way you want – it's your choice! We want this to be the biggest Light Fund event ever in terms of participation by our wonderful industry colleagues."