National Gallery licenses Van Gogh's 'Sunflowers' to create High Tea experience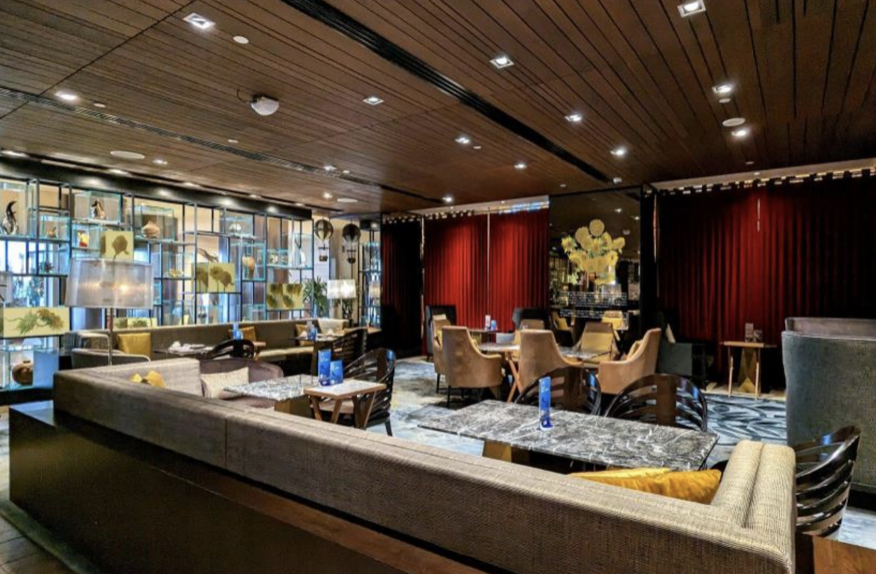 ARTiSTORY, the National Gallery, London and Anti:dote, Fairmont Singapore present Season of Impressionists, a sunflower-themed afternoon tea inspired by the works of Post-Impressionist Dutch painter, Vincent van Gogh – the first in a four-part series of art inspired afternoon teas. Available from 3 March to 2 April 2023, Season of Impressionists Afternoon Tea is a feast both for the eyes and the palate, with delightfully innovative culinary creations inspired by one of Van Gogh's most notable works: Sunflowers, created in 1888. Executive Pastry Chef Yong Ming Choong and Senior Sous Chef Jacky Lai have reimagined this famed masterpiece as food art with a series of delectable treats in the form of sunflowers, which can be enjoyed with a specially-created cocktail and mocktail amid the chic surrounds of Anti:dote.
"We are so excited about working with Fairmont Singapore and extending the brand reach of the National Gallery, London. The designs and inspiration for the food and beverage offered are world-class which ties into the quality and provenance of our amazing western European art collection based here in Trafalgar Square, London, England." said Judith Mather, Brand Licensing Director at the National Gallery, London.
"We are delighted to offer this distinctive afternoon tea experience inspired by Van Gogh's Sunflowers and hope to bring a new and different appreciation for this famous art piece through food, with creativity and culinary flair from our talented team of chefs. At the heart of it, we believe that this collaboration will give our already popular Afternoon Tea at Anti:dote an artistic spin, to provide guests with an even more engaging and memorable experience," said Robert Strasser, Hotel Manager at Fairmont Singapore and Swissôtel The Stamford.
Yizan He, CEO and co-founder of ARTiSTORY said, "We, together with Fairmont Singapore, are thrilled to bring a unique afternoon tea experience to Singapore guests with the sunflower-themed afternoon tea. Guests will be able to sense the gallery's artefacts through the food and exquisite restaurant decoration, while also providing inspiration to the F&B industry for a greater and more distinctive dining experience."
During the afternoon tea, guests can look forward to a picture-perfect setting, designed for them to feel as if they were part of Van Gogh's painting. Diners will be seated among a collection of sunflower-themed ornaments, assorted fresh sunflowers, and a framed replica of the masterpiece. There will also be an interactive photo opportunity set up with props, inviting guests to capture the moment while they indulge in this artistic dining experience.
The menu of exquisite dishes and desserts takes reference from the popular Sunflowers painting in novel ways, from its incredible palette of colours and textures to miniature re-creations of vibrant sunflowers with delicate petals. The Smoked Salmon Sandwich with blueberry crème fraiche is served on a yellow-tinged saffron brioche which gives it a vivid hue, and the blueberry crème fraiche adds an element of sourness while introducing new flavour dimensions. Encased in a green tea bun, the White Egg Mayonnaise Sandwich topped with black truffle gel and flower petals is a refined elevation of the classic sandwich. The Duck Rillette, served between lemon blinis and sprinkled with mustard seeds, is a new rendition of Anti:dote's signature dish. The traditional Pork Bulgogi Sandwich is uplifted with velvety parmesan mash and maltosec for a contrasting crumbly texture. The crowd-pleaser Sous Vide Lobster, is topped with lemon confit and nestled between sunflower seed bread. 
The stunning desserts are delicate works of art. Designed as a miniature potted sunflower, the Sunflower Praline Pot comprises of a sunflower sorbet on chocolate oat milk cream with orange marmalade and a chocolate sponge base. The Vanilla Cheesecake with a graham cracker base draped in an intricately painted yuzumarshmallow cloth brings an elevation to the classic cheesecake. The flower-shaped Hazelnut Praline Sable is coated with a layer of Nespresso chocolate ganache, giving an extra depth to its rich buttery flavour and crisp texture.
Served over sunflower genoa, the Blackcurrant Pate is garnished with blue-pea poppers for a refreshingly sweet treat. A light and fluffy Sunflower Financier with a raspberry mascarpone layer adds another refreshing element to the dessert menu. Ivory Namelaka Bonbon with verbena yogurt is a classic French treat that balances sweet, tart and refreshing flavours. Guests can also enjoy Macarons perfectly piped with green tea and calamansi as well as Anti:dote's signature Raisin Scones served with strawberry marmalade, lemon curd and clotted cream. As a finishing touch, sunflower seeds are added to the sweet delights and give a dazzling hue to the afternoon tea set. For a more indulgent afternoon tea experience, guests have the option of adding two amuse bouche to their tea set: a Crispy Baby Shrimp with a honeycomb flower-shaped cracker and Kristal caviar and a Feuille de Brick Shell layered with roasted butternut squash and bell pepper gel.
Additionally, guests can pair their afternoon tea with Anti:dote's specially handcrafted cocktail Colourful Yellow ($22++). Inspired by the works of the Post-Impressionist master, the cocktail features white rum, yellow Chartreuse, and toasted sunflower seeds infused with St. Germain Elderflower Liqueur and tropical fruits. Like Van Gogh's Sunflowers, the ingredients use the three tints of yellow to achieve harmony. Those preferring a non-alcoholic drink can order the Bulb Fields ($17++); a refreshing mocktail comprising roasted sunflower seeds, seedlip spice, elderflower cordial, yellow tropical fruits, lemon juice and chamomile tea.