Morton Salt partners with Fun.com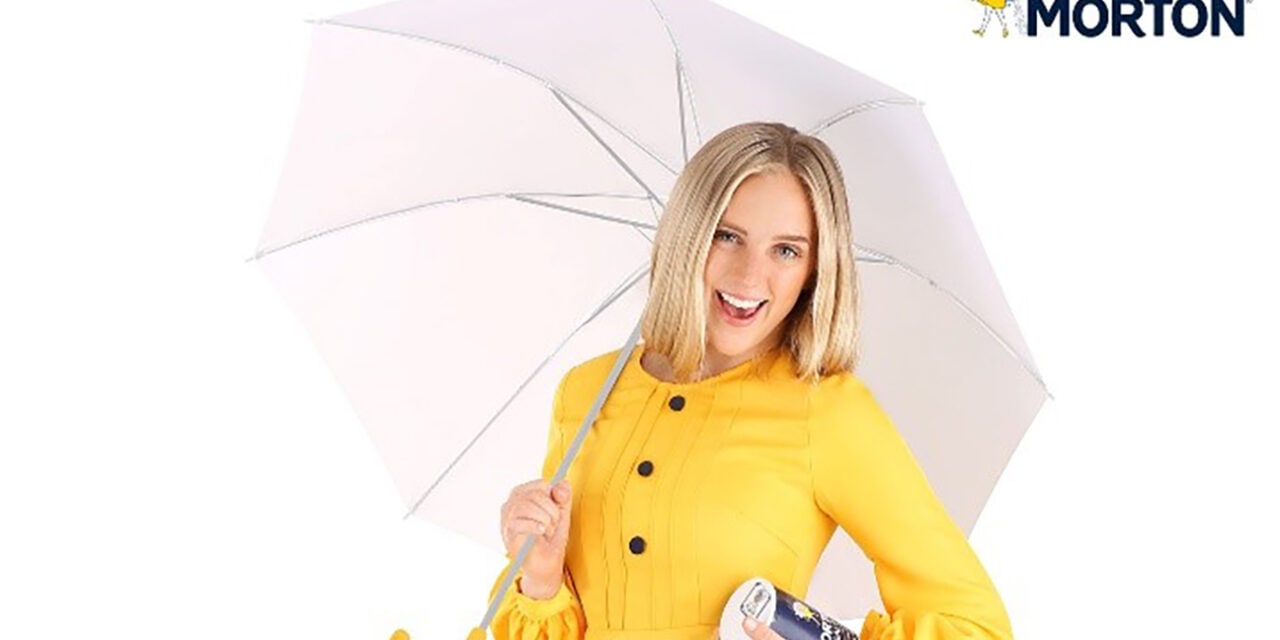 Morton Salt has partnered with the leader in the costume category, Fun.com, to create an official costume so consumers can dress up as the iconic Morton Salt Girl, no matter how they choose to celebrate Halloween this year. Beanstalk, Morton Salt's global brand extension licensing agency, brokered this partnership.
As a recognized symbol of fun, fashion and nostalgia, the Morton Salt Girl has amassed a large, loyal fanbase since she first appeared on Morton's round blue canister of table salt more than a century ago. Still today, she continues to inspire music, artwork, apparel and even costumes.
Each Halloween, the brand icon has been brought to life by adults and children alike who create DIY costumes to channel their inner Morton Salt Girl at Halloween and other occasions. Now, consumers have the opportunity to wear the only official Morton Salt Girl costume. The salty ensemble includes two must-have pieces – the Morton Salt Girl's iconic yellow dress and yellow-handled umbrella.
"For years, consumers have re-created the Morton Salt Girl look using existing items in their closets," said Chris Hegerfeld, Sr. Manager of Brand Licensing, Morton Salt, Inc. "This new costume from Fun.com provides another option for consumers who want to match the dress and umbrella authentically on Halloween."
"The Morton Salt Girl is a cultural icon and already has a strong presence in the Halloween scene. We are proud of this lifestyle partnership with Fun.com to bring the first officially licensed Morton costume to life for consumers," said Lauren Montemaro, Director of Brand Management, Beanstalk.