Samsung TV Plus unveils fall channel line-up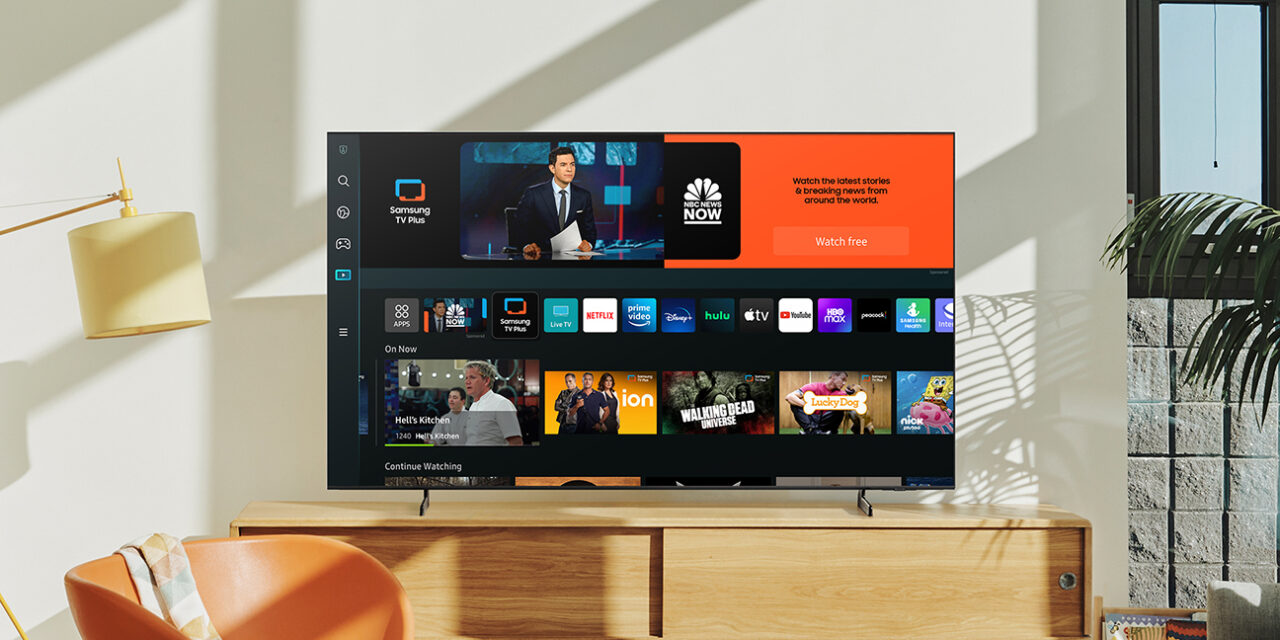 Samsung Electronics UK Ltd today unveils its latest launches and upcoming line-up of new channels set to hit Samsung TV Plus in Europe, including first-window film releases and exclusive content from Britain's most loved chef, Jamie Oliver.
As the leading TV manufacturer's free ad-supported TV (FAST) and video-on-demand service, Samsung TV Plus is taking its next step in a series of new content initiatives, delivering over 1,600 channels across 24 countries, and spanning news, sports, entertainment and more worldwide.
Feeding the hunger for more content in the UK, Samsung TV Plus has exclusively launched The Jamie Oliver Channel. Available from 12th October, the channel is dedicated to the most well-known titles from the British chef, catering to Samsung TV Plus watchers with cooking content for any occasion.
The channel includes hours' worth of shows, featuring some of the most popular content from the British chef such as Jamie's Quick & Easy, Jamie Together, Jamie & Jimmy's Food Fight Club, Jamie's Super Food andmany others.
Meanwhile in France, Destination Nature is the first owned and operated FAST Channel for Samsung TV Plus. Exclusively available on Samsung TV Plus France and Switzerland to French speaking audiences, Destination Nature is fully dedicated to natural histories and wild animals. With our partner Off The Fence, we are bringing the best of wildlife documentaries, in French language, to our growing community of viewers.
El País, part of the top-ranking Spanish-language media outlet Prisa Group, will be the latest channel launching exclusively on Samsung TV Plus Spain. As the most influential online publication across Spanish-speaking countries, with more than 20 million followers on social media and 94 million unique digital users per month, El País is the most influential online medium across Spanish-speaking countries. Choosing to partner exclusively with Samsung TV Plus, this will be the group's first FAST channel, brought to viewers by Tivify.
In Germany,Samsung TV Plus has partnered with ZDF Studios to bring TerraX, the leading documentary brand in the region to the FAST audience. The new channel represents the first owned and operated single IP channel for Samsung TV Plus Germany, and caters to many audience types with videos and documentaries on nature, history, archaeology and adventures in distant lands.
Youlook Movies and Series has also been announced as the latest channel to reach viewers in Sweden, furthering Samsung'sambition to show the best content via its exclusive TV streaming platform.
Viewers in Italy will soon welcome eight new movie channels including Velvet, Grandi nomi, Alta Tensione, Smile, Cinema Segreto, Bizzarro Movies, WP and Full Moon. Hosted across both Chili Group which specialises in first-window film releases, and Minerva, the biggest and oldest independent Italian Film production and distribution company.
On the launch of new European channels Richard Jakeman, European Head of Business Development – Smart TV, Mobile & Gaming, said: "In the last 12 months, Samsung TV Plus has seen 100% growth in consumer viewing globally. Launched in Europe in 2019, the service now has more than 1000 channels across 16 countries in this region across news, entertainment, sports and movies.
"We are proud of this rapid rate of progression and are thrilled to welcome amazing fresh content for our captivated audiences to enjoy. With the latest developments to our content portfolio, Samsung TV Plus continues to offer a next generation of free TV experience as we invest in the future of FAST."
According to internal research, Samsung TV Plus ranks third among the over-the-top (OTT) apps used by owners of Samsung Smart TVs. In the last 12 months, Samsung TV Plus has seen a nearly twofold growth in consumer viewing, including nearly 3 billion hours streamed by highly engaged users worldwide.