Moonbug Entertainment Acquires YouTube Sensations Blippi and CoComelon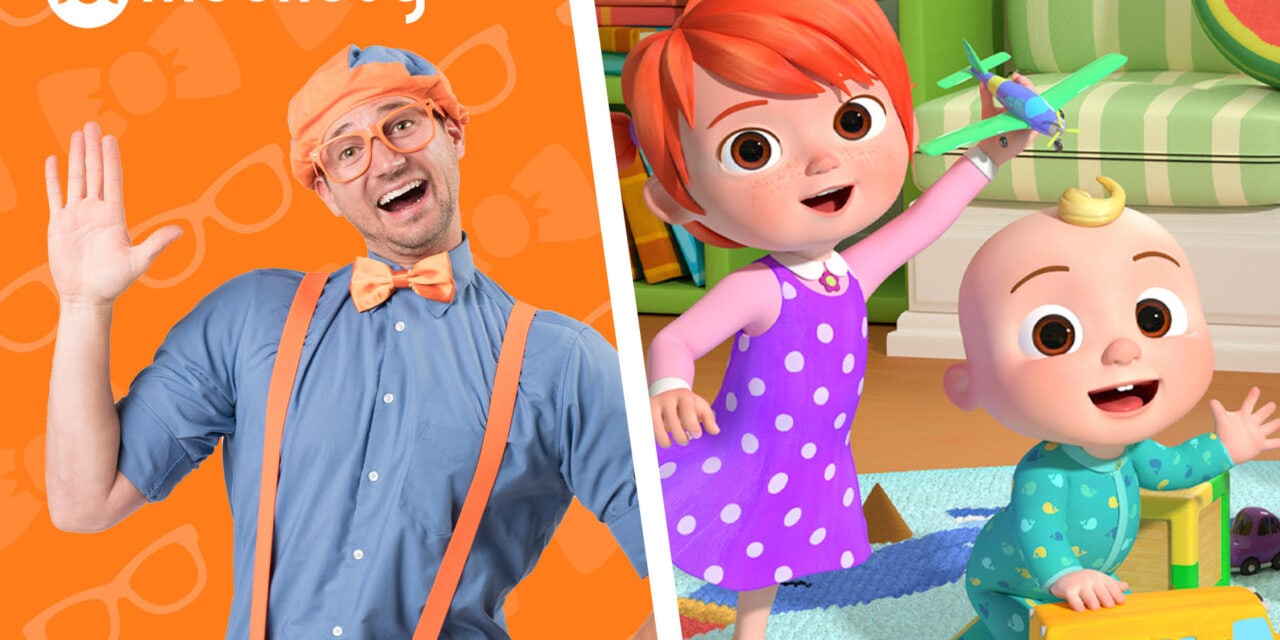 Moonbug Entertainment Ltd. has acquired the kids entertainment sensations Blippi and CoComelon to become the world's largest digital kids media company. Blippi is a live-action program that has struck a chord with parents and kids through its engaging, inspiring and accessible educational content, successful toy line, and sell out live shows. CoComelon, the world's largest YouTube channel, brings an animated show whose hallmark positivity helps kids constructively go about their daily routines–making parents' lives easier.
These acquisitions boost Moonbug's monthly subscribers to over 235 million across its 100+ platforms globally, with more than 7 billion average monthly views–making them the largest digital kids entertainment company in the world.
"Blippi and CoComelon represent what lies ahead in the years to come for children's entertainment: dynamic characters with a close relationship to their audience through content, licensing, merchandise, and social media. We could not be more excited to welcome these shows to our lineup," said René Rechtman, co-founder and CEO of Moonbug.
"Moonbug is transforming the industry by constantly creating new content, forming strong partnerships with merchandisers, and making entertainment more accessible to viewers," said Simon Philips, Senior In-House Advisor at Moonbug. "Digital-first properties are at the forefront of children's programming and revolutionizing the way families consume content – with these new acquisitions, Moonbug is a proven leader in the industry."
Moonbug plans to apply its model of rapidly scaling the brands with proven global potential by adding characters and storylines and distributing the shows more broadly across its global distribution network. By expanding their content and reach, Moonbug will enable both shows to leverage new licensing and merchandising opportunities, as well as original productions and new brand partnerships.
Because Moonbug is not bound by a traditional production schedule and is constantly adding new content, they have the ability to more efficiently release content in line with retail activations of new products in a way that has never been done before. By coordinating content and product releases, Moonbug has the ability to analyze data and work with retailers to address trends in real time–rather than looking back at what was successful after the fact or guessing at what might be successful in the future.
Investors have taken notice of Moonbug's success in applying its model to its current programming lineup, including Little Baby Bum, My Magic Pet Morphle, Supa Strikas and many more. The recent $120 million financing round was led by Growth Equity (GS Growth), part of Goldman Sachs' Merchant Banking Division, and Fertitta Capital. The Raine Group and Felix Capital participated. Funds will be used for growth and to make additional acquisitions in the continued drive by Moonbug to consolidate the most interesting and popular properties in the kids space. These investors recognize Moonbug's massive potential for growth as parents continue to look outside traditional companies' channels for new content that is always on and more accessible through a broad range of platforms.