Mondo TV hails successful MeteoHeroes expansion – and promises more to come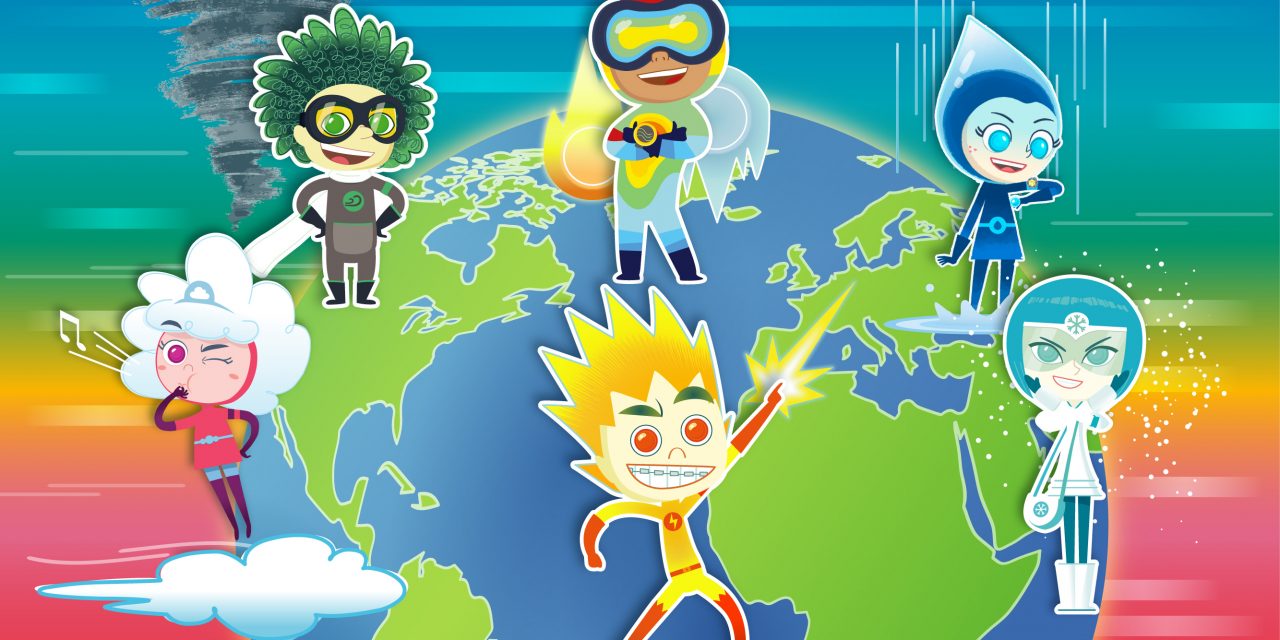 MeteoHeroes, the popular environmentally themed animated kids' show co-produced by Mondo TV and the leading Italian weather forecasting centre Meteo Operations Italia (MOPI), is enjoying an extraordinarily successful 2021 as expansion into international markets continues.
The series launched in Greece on Smile TV in February, in the Baltic territories on TV3 in March and across France, French overseas territories and French-speaking Africa on Piwi+ on 10 April. In Spain (on Clan), Hungary (MTVA/M2) and Turkey (Minika) the launch was timed for the 51st Earth Day on 22 April 2021. And on the same day a number of broadcasters from Latin American countries joined forces with Mondo TV to premiere MeteoHeroes on channels in Colombia, Peru, Panama, Chile, Argentina, Mexico, El Salvador, Ecuador, Jamaica, Paraguay, the Spanish-speaking US, Puerto Rico, the Dominican Republic and Bolivia.
In all countries the buzz around the launch was enormous as broadcasters spread the series' messages across multiple platforms for weeks to both tease the TV event and raise awareness on the issues it highlights – issues that affect everybody.
The first feedback on the international launches has been impressive and indicates that the show could match its enormous and growing success in Italy, where MeteoHeroes has recently been confirmed among the top shows on free-to-air DTT channel Cartoonito. In fact in Q1/ 2021 MeteoHeroes achieved combined coverage of 1.1 million kids aged 4-10 and 3.8 million individuals across Cartoonito and pay channel Boomerang, confirming the growing trend that began in 2020.
This adds to the strong response MeteoHeroes has received in the recent premieres, in particular in Spain and Hungary, where it performed above the channels' average. And many more regions are set to follow: the first series has now been sold into over 140 countries. In addition, the show will air on Clan Internacional in the coming months.
But that's not all. Two new MeteoHeroes TV movie specials (2 x 26') are ready to hit the screens this autumn – along with the first episodes of series two (52 episodes x 13') of the show, which is currently in production and set to premiere starting from this autumn 2021.
This is undoubtedly an exciting time for MeteoHeroes, the only cartoon in the world dedicated entirely to climate and environmental issues. Each episode focuses on issues related to ecology and respect for nature through the adventures of six superpowered kids who can control weather phenomena. Working alongside scientists and meteorologists at their futuristic HQ based in Gran Sasso Mountain National Park in Italy, the MeteoHeroes are trained to control their powers and fulfil their mission: to save the Earth.
Matteo Corradi, CEO of Mondo TV, says: "We expected a good response to the international expansion of MeteoHeroes. However, the feedback on the performance of the MeteoHeroes launch in many countries this year has so far been outstanding! It's a trend that we are certain will continue as new regions join the fast-growing list of broadcasters of this unique show."