Mondo TV announces the arrival of MeteoHeroes on Amazon Prime in Italy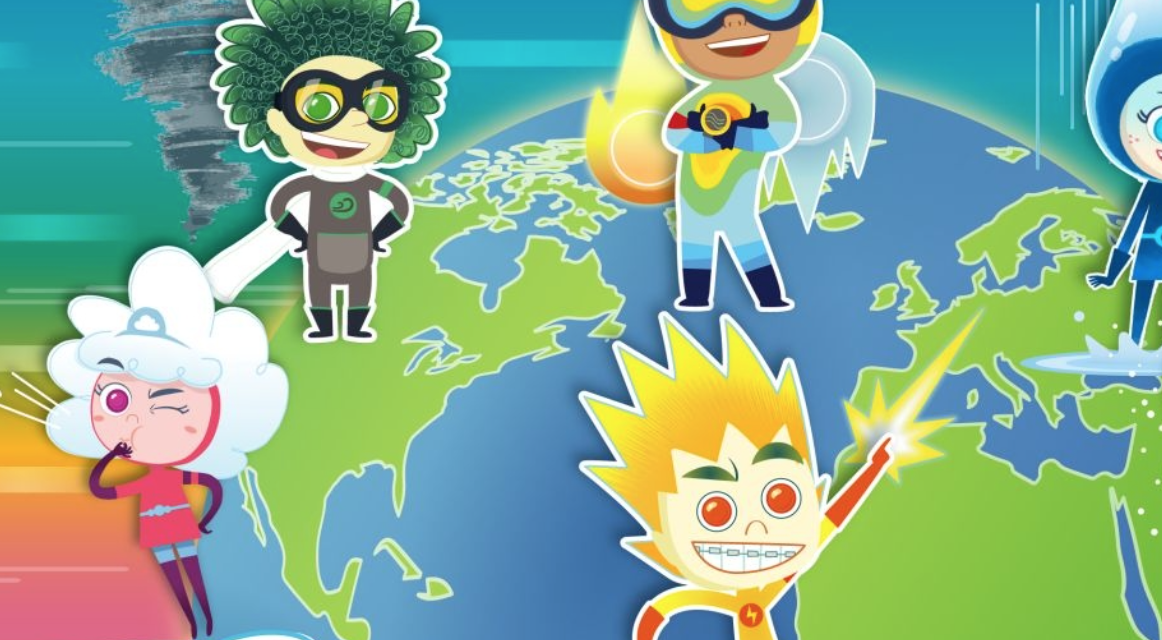 MeteoHeroes is coming to Amazon Prime! Mondo TV Group, one of the largest European producers and distributors of animated content, has announced that the popular environmentally focused children's series, co-produced by Mondo TV and leading Italian weather forecasting centre MOPI-Meteo Expert, has been licensed to Amazon Prime Video in Italy.
The first 19 episodes have been available on Amazon Prime from 15 January. The remaining episodes will premiere in April and September 2022. The series will complement the exclusive terrestrial window on Cartoonito (channel 46 DTT), where MeteoHeroes is currently on air.
The first series has already been sold into over 140 countries and 20 languages and has been among the biggest hit shows on Cartoonito in Italy since its launch in 2020.
The agreement with Amazon, among the world's leaders in OTT provision, reinforces the property's digital presence. Amazon's streaming service launched in Italy in 2016 and has enjoyed strong growth.
This first launch will reinforce the show's timely focus on such important topics as the fight against pollution, the need to protect bees, separate waste collection and many other good practices to safeguard our planet, all highlighted in the context of an exciting and entertaining adventure series.
And there's further good news for the digital strategy of MeteoHeroes! A collaboration in December with tech giant Huawei saw the show's six planet-protecting superheroes became the stars of numerous wallpapers for mobiles and tablets. The wallpapers are downloadable via the Huawei Themes app all over the world, excluding China.
MeteoHeroes is the only cartoon in the world dedicated entirely to climate and environmental issues. Each episode focuses on issues related to ecology and respect for nature through the adventures of six superpowered kids who can control weather phenomena. Working alongside scientists and meteorologists at their futuristic HQ based in Gran Sasso Mountain National Park in Italy, the MeteoHeroes are trained to control their powers and fulfil their mission: to save the Earth.
Matteo Corradi, CEO of Mondo TV, said: "With this major deal, added to numerous overseas sales, and a number of licensing agreements, MeteoHeroes has underlined its international success both as a media phenomenon on multiple platforms and as a popular licensed property. We're expecting even more success for this entertaining, original and highly relevant title throughout 2022."