Il Milanese Imbruttito joins the licensing portfolio of Maurizio Distefano Licensing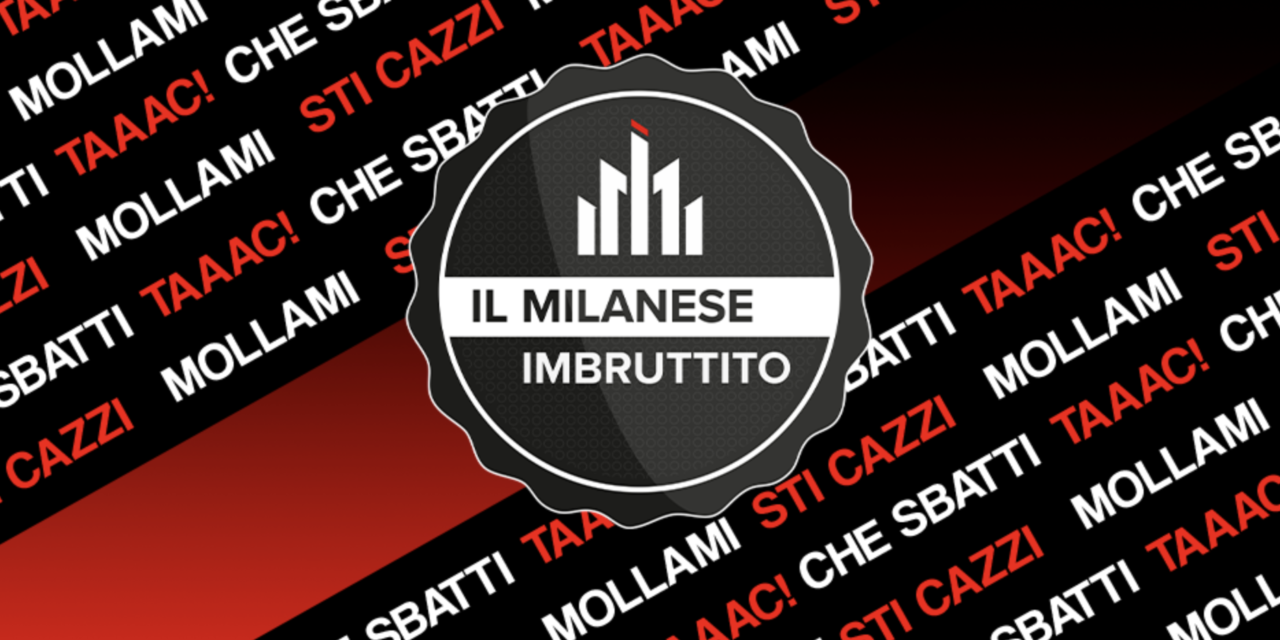 Witty and clever Milan-focused brand with three million followers on social media
is now available for licensing projects in Italy
Maurizio Distefano Licensing is welcoming to its portfolio Il Milanese Imbruttito, a Milanese brand – but with a difference.
Il Milanese Imbruttito (Italian for The Disgruntled Milanese) came about when Tommaso Pozza, Federico Marisio and Marco De Crescenzio decided they wanted to share their view of the city of Milan. Put very simply, they used social media to offer an ironic commentary on Milanese customs, language and habits.
And it's been a hit! With its arresting graphics and sharp writing, the Facebook page, which launched in 2013, grew quickly. It soon reached 100,000 likes in a month and became the starting point for a broader content creation project that now encompasses a blog and social media pages.
But the success of Il Milanese Imbruttito hasn't stopped there. It even has a cast of acting professionals for the creation of video sketches! Today the property enjoys strong awareness and a recognition that has allowed it to acquire an impressive client base. Among the brands for which it has developed editorial and video projects are such major names as Disney, Amazon, Sky, Samsung, PayPal, Microsoft and Coca-Cola.
Today more than three million people follow Il Milanese Imbruttito on social channels like Facebook, Instagram and YouTube. But that's not all. There are more than 500,000 readers every month on imbruttito.com, a site that chronicles everything that revolves around the city of Milan, and beyond, in an ironic, but very entertaining way.
There's even a cast of recurring characters in the site's videos, all of them known and loved by an entire community, each with their own recognizable characteristics and personal peculiarities. They include the Imbruttito, the Imbruttita, the Giargiana, the Guy from the South and many more.
Maurizio Distefano, President of MDA said, "We hit it off immediately with the Il Milanese Imbruttito team and we are extremely excited about this partnership. The property's ironic and witty approach makes it stand out – which is essential to any brand. I am certain that we will bring the witty and entertaining spirit of Il Milanese Imbruttito to a large number of licensees throughout Italy."
The brand has a broad appeal to all age groups and is always pushing new boundaries with irony and intelligence. For MDL it lends itself perfectly to the development of many products, in both food and wider categories.
Marco De Crescenzio, co-founder and COO of Il Milanese Imbruttito, says, "The partnership with Maurizio Distefano Licensing, a well-established and leading licensing group, will strengthen the presence of the Il Milanese Imbruttito brand across Italy. We are confident that together we will be able to do great things with a brand that we see as perfectly poised for product development based on unique and appealing brand values."