MIPCOM: Dandelooo Sell Fantastic Antics to Da Vinci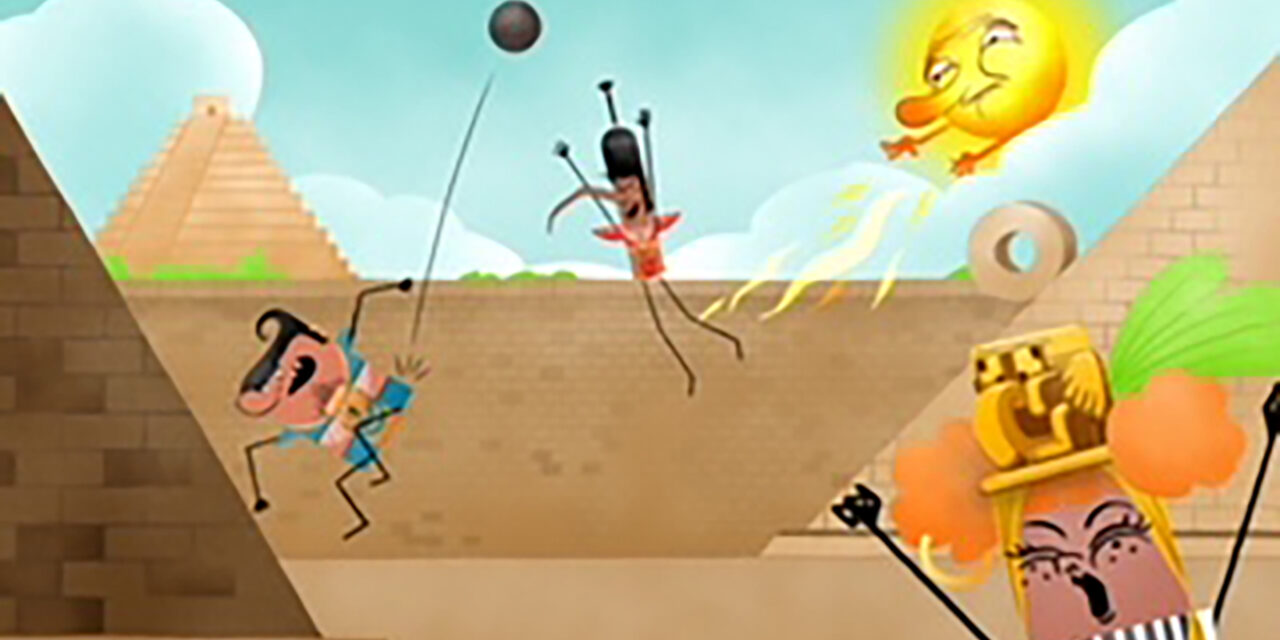 Emmy Award-winning French animation production and distribution company Dandelooo is delighted to announce that the new 2-D cartoon comedy and edutainment series Fantastic Antics has been pre-sold to kids educational platform Da Vinci.
The deal sees Da Vinci acquire the worldwide rights for its educational channel and 7+ App.
Commissioned by France Televisions and produced by Les Films Jack Fébus, Fantastic Antics (26 x 3'30) is a fun, burlesque, slapstick, adventurous series that explains with humor and pedagogy all about what the antique world was like around the globe. The series is directed by Paul Bourgois and Jérémy Boulard-Lefur and targeted at 6- to 11-year-olds.
Commenting on the pre-sale, Luca Fiore, Director of Content, Da Vinci said, "We are thrilled to have Fantastic Antics join Da Vinci's new programming line up! The show's wonderful mix of humor and learning is what makes "Fantastic Antics" a great fit for our educational family channel and 7+ App."
Mischievous, clumsy but universal Braillard – the angry one with a big heart, Colomba – as endearing as spicy, and Lablatte – the cunning and sensitive one, embark on a journey through the daily life of the slapstick antique civilization, embracing science, arts, culture, and of course chivalry too: they will leave no stone unturned!
The three heroes have the power to cross eras, territories, and ancient civilizations as they embark on an incredible journey from well-known worlds such as Greece and Egypt to those less familiar with Asia, Sub-Saharan Africa, the Middle East, Mesopotamia, and Mesoamerica.
Open to the ancient world, they explore these different cultures and foundations of our modern civilizations with humor and fantasy, bringing to light unexpected and offbeat aspects of history – true historical stories in a fun way but always at a child's level. The series will talk about great inventions, emblematic characters, phenomena, and unmissable sites.