Millimages' Marina Narishkin at MIPTV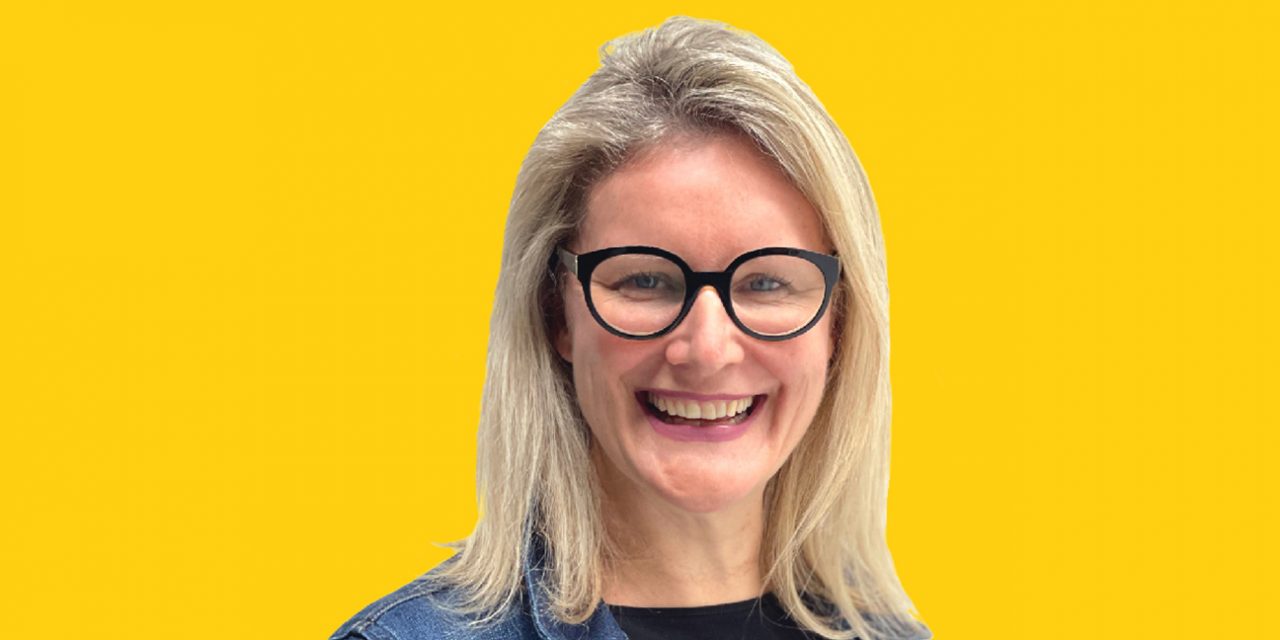 Total Licensing caught up with Marina Narishkin in Cannes to hear her latest news.
How does it feel to be back at MIP? How does the show compare this year to previous years?
Great! The weather is treating us, and our now iconic booth at MIPTV (R7.E71) even has a seaside view! On a more serious note, meeting "in real life" all of Millimages' clients, partners, and our friends in the industry is very rewarding. After two long years of online meetings, and after a hybrid MIPCOM last October that was still impacted by covid travel restrictions, the energy in this market has been very special, and everyone seems to feel it too. Our sales team has had back-to-back meetings for 3 days, all very promising, so we are definitely looking forward the next few months.
What are Millimages showcasing this year?
Very varied contents this year! First and foremost, our iconic production MOLANG, in its 6th season currently. MOLANG started life in 2010 as a doodle by Hye Ji Yoon, a Korean illustrator, but quickly grew into a digital sensation, with over 19 billion views on GIPHY and more than 5 million social media followers. Having acquired global rights in 2015, Millimages produced a MOLANG Tv series of over 300 episodes and sold in 190 countries, thanks to author and creator Marie-Caroline Villand, which has now evolved into a lifestyle brand with a successful consumer products programme, supported by 11 international licensing agents. Our kind and affectionate Molang has a unique, instantly recognizable style. Molang is all about empathy, softness, tenderness and joy. Molang has no nationality, is ageless and gender neutral. Now the fifh season is airing on CANAL+, and the sixth season is in production.
Secondly, PIRATA & CAPITANO, in production of its second season. We've put our especially for MIP some exclusive images of the upcoming season of the adventures of our favorite pirates. This second season promises more than adventures, with deep colors, stunning backgrounds and stellar character movement, thanks to innovative 3D CGI techniques. It is -like Molang- produced in our studios in the heart of Paris.
Also, we have projects in development that we're pitching during the market, like Zoe and The Gemmies, already gathering great lots of interest from broadcasters, producers and merch companies alike ; or Lascars, one of our iconic productions from the late nineties- early 00's, that had a viral moment during covid, a sold-out capsule collection of apparel merch more than 20 years after its first release, and that we're bringing back, by popular demand!
What are some exciting trends you are seeing on the ground?
The exciting trend of 2022 that is important to MILLIMAGES is the conversation about METAVERSE and NFTs. These will both impact Content sales to platforms (for example, a big news this week was the availability of PLUTO TV on XBOX) as well as LICENSING but also RETAIL. If Carrefour and Auchan are looking to have space in the SANDBOX, then the customer experience becomes key and will also change how we approach consuming in store.
MILLIMAGES' expertise in production in 3D and Motion Capture using our real time cameras will answer the need as our Content being in demo stage is of high quality. Avatars coming out of our studio are so much more qualitative than what is available at the moment, it's amazing. We are participating as LICENSING and PRODUCTION experts next week in Marseille in the important conference CARTOON NEXT sponsored by the European organisation Cartoon Europe. And we may give a sneak peak to the star audience of televions at the development around the METAVERSE. Watch this space !!