Interview: Finalist in BLE's Kelvyn Gardner License This! competition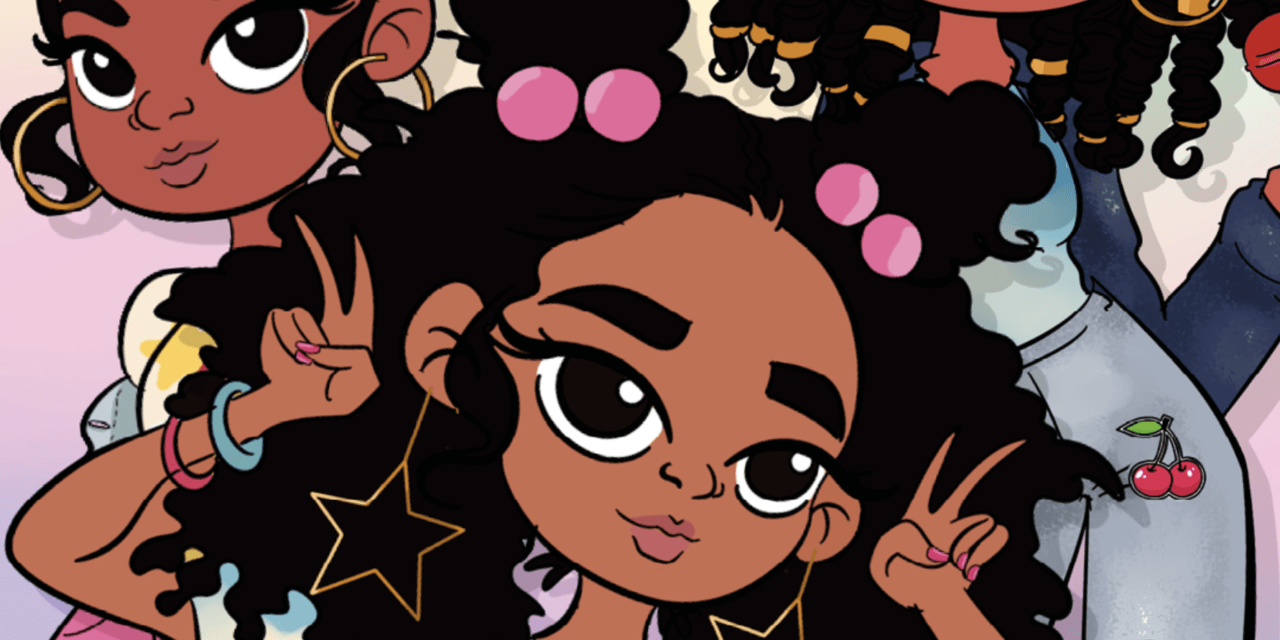 Yvonne Ottley created Frobelles, a character and digital toys brand, in 2018 after her daughter questioned why the dress-up games on her tablet didn't include Black characters. Yvonne then started to work alongside her daughter, Alyssa, to design the looks and hairstyles for the characters, sisters Coco, Kelli and Krista. The Frobelles proudly rock their Afro hair and inspire girls to love their natural tresses. Through a gaming app, digital content, a fan club, and activity magazine – the brand provides much-needed positive representation for girls with afro hair, it encourages self-confidence and fosters sisterhood.
Frobelles is a finalist in the character and animation category of Brand Licensing Europe's Kelvyn Gardner License This! competition. The competition aims to boost the profile of businesses and individuals keen to get a foot in the door of the global licensing market. The live final will take place at BLE on Thursday 22 September in the License Global Theatre at 1030:1200.
How did you hear about the Kelvyn Gardner License This! competition?
I first heard about the Kelvyn Gardner License This! competition at last year's Brand Licensing Europe and I was intrigued. I knew it was something I'd love to apply for. This year, a colleague messaged me about the competition and encouraged me to apply. I saw this as a sign to just go for it.
Why did you enter?
I've entered the competition because it's a fantastic opportunity to present my brand to experts in the field, I see it as a chance to make valuable connections and learn from the best-in-class on how to become a successful licensor.
Describe your property in one sentence?
Frobelles is a character and animation brand providing positive representation for children with afro hair through digital toys and interactive content.
What categories is your product relevant for?
Frobelles is relevant for a number of categories, it's already had success with our gaming app, and we see opportunity to expand into comics, apparel, toys, stationery, homeware and gifts.
What is your dream for your brand when it becomes a licensing programme?
The dream for our brand would be an animated cartoon series on a major entertainment or streaming network, we hope to achieve this through licensing.
Is there one retailer you would LOVE to see your products for sale in?
Having a global online reach would be huge for the brand, I'd love to see a retailer like character.com selling our products. Equally, I'd love for Frobelles to be available in-stores like Selfridges, Target and Hamleys.
What are you hoping to get from being a part of the competition?
My hope is ultimately to kick-start our licensing programme and hopefully gain the attention of licensees that can help take our brand global.
Finally, how does it feel being shortlisted and what would it mean to you to win?
It's so exciting to be shortlisted, my daughter and I have worked flat out on developing the brand and this feels like a step closer to our dreams. Winning the competition would be huge, not only for where this could take Frobelles, but also on a personal level, that I get to share the success with my daughter who since the age of 6 years old has been a huge part of our brand's journey.
Brand Licensing Europe takes place 20-22 September at ExCeL London. Visitor registration is available online now.