WarnerMedia launch Fantastic Beasts Products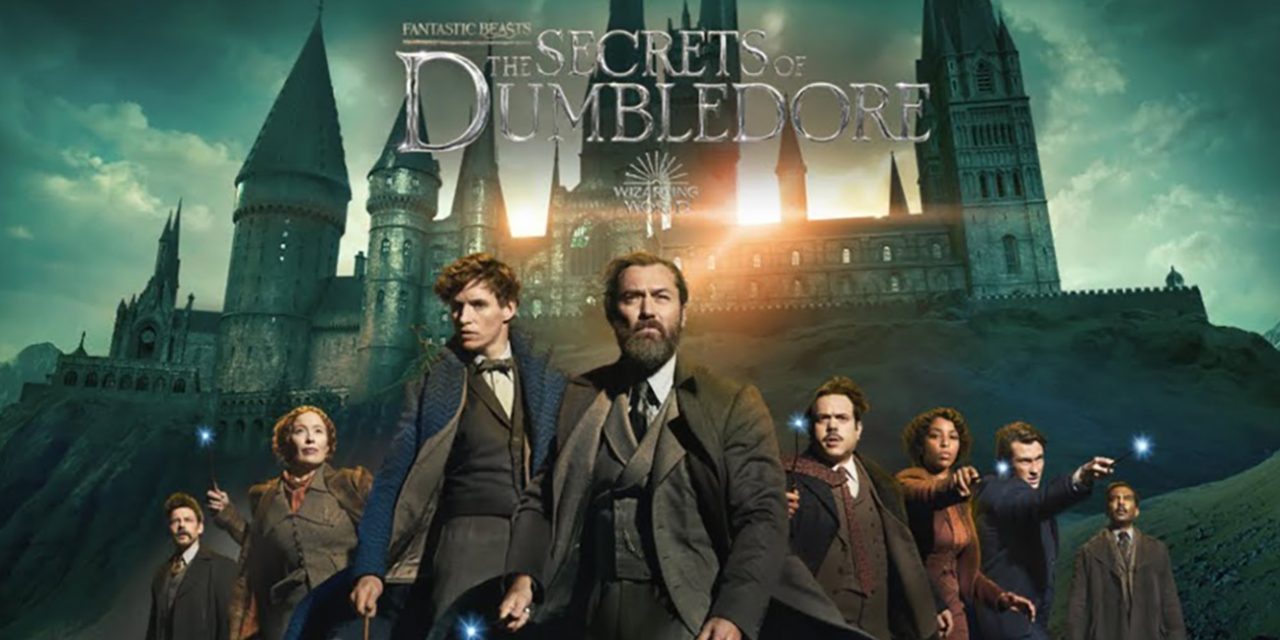 WarnerMedia Global Brands and Experiences will launch a spellbinding collection of products to help fans celebrate the magic of the highly anticipated Warner Bros. Pictures film Fantastic Beasts: The Secrets of Dumbledore, debuting in theaters in the UK on April 8th and in the USA April 15. Allowing wizards, witches and Muggles everywhere to relive unforgettable Fantastic Beasts movie moments and engage with the new adventure, the collection includes fashion, toys, home goods and themed experiences from partners around the world.

The new collections and events offer something for explorers of all ages, whether their interest is in the fantastic characters and beasts, filmmaking or fashion. With products featuring patterns and prints inspired by Newt's creatures, including the adorably mischievous Niffler, and the film's intricate global city settings, to licensed books and experiences that take fans behind-the-scenes, the new Fantastic Beasts-inspired collaborations are perfect for spring and summer adventures.

"The Wizarding World franchise is full of rich detail, beautiful settings and fascinating creatures and we have collaborated with top partners from globally to curate a Fantastic Beasts program that will allow fans of all ages to engage with their favorite on screen characters in their everyday lives," said Pam Lifford, President, WarnerMedia Global Brands and Experiences. "These all-new products and events extend the magic offscreen and complement the vast range of offerings the Wizarding World brings to its millions of fans arounds the world. From products to parks and experiences, there is something for everyone.

As fans get ready for the new film, they can look forward to the following Fantastic Beasts: The Secrets of Dumbledore merchandise and experiences:

The Fantastic Beasts: The Secrets of Dumbledore: Movie Magic book from Insight Edition bursts onto store shelves and online marketplaces on April 15. Go behind the scenes with this fun and interactive journey into the Wizarding World and filmmaking process. Packed with captivating facts and incredible images from the making of the film, the book features profiles of the characters, magical locations, beasts, and artifacts seen on-screen.
LeSportSac will launch a summer collection April 18 featuring various creatures from the Fantastic Beasts movies and offering a magical assortment of bags and unique items that will be sought after by fans and collectors globally. The collection features two all-over prints – "Transfiguration Today," composed of various creatures throughout the films grounded on a newspaper background and "Downtown MAJ," inspired by the New York subway tile. This assortment also offers unique collectible pieces exclusive to the collection, including a Suitcase Crossbody just like Newt Scamander's case, and a puffy owl crossbody featuring a soft, puffy owl face for a fun 3-D effect.
Hot Topic FB3 collection – To celebrate the film's release, specialty retailer Hot Topic unveiled an exclusive fashion collection inspired by the magic and mischief of Fantastic Beasts. The collection is available now in select Hot Topic stores nationwide and hottopic.com.
EB Games/Zing Pop Culture launches a collection in Australia on April 5 offering women's and men's apparel, accessories, stationery and home products allowing fans to don an Niffler T-shirt and matching backpack – or get snug in a Niffler hooded blanket.
Build-A-Bear introduces its new Fantastic Beasts collection in April where fans can make some magic with Nifflers in all colors and sizes, a plush of Newt's beloved Bowtruckle and more. The new collection will be available in stores and online.
Running Press will release a collectible figure of the beloved Niffler from Fantastic Beasts — adorable sounds included! The Niffler is mounted on a base and plays its mischievous sound at the push of a button.
Funko will be releasing later this year an exciting range of Pop! vinyl figures based on the fan-favorite characters, brought to life in Funko's iconic signature style.
Award-winning design studio MinaLima recently debuted new graphic art prints celebrating the latest film in the Fantastic Beast series in Soho, London. The curated collection of Graphic Art of Fantastic Beasts is on display and available for sale now at House of MinaLima in London and will be unveiled in House of MinaLima New York, House of MinaLima Osaka and House of MinaLima Paju on Friday, April 8th.
Harry Potter: The Exhibition. The all-new behind-the-scenes exhibition celebrates the iconic moments, characters, settings, and beasts as seen in the films and stories of Harry Potter, Fantastic Beasts, and the expanded Wizarding World, including Harry Potter and the Cursed Child, through beautifully crafted environments that honor many of the unforgettable moments fans and audiences have loved for more two decades. Visitors can get an up-close look at everything from original costumes to authentic props as they embark on a personalized journey through innovative, awe-inspiring, and magical environments using best-in-class immersive design and technology. Guests hoping to connect further with the Fantastic Beasts films can interact inside Newt's Suitcase as well as experience a physical Bowtruckle tree recreation. Harry Potter: The Exhibition is currently on exhibit at the Franklin Institute in Philadelphia.