Milano Licensing Day Returns on September 15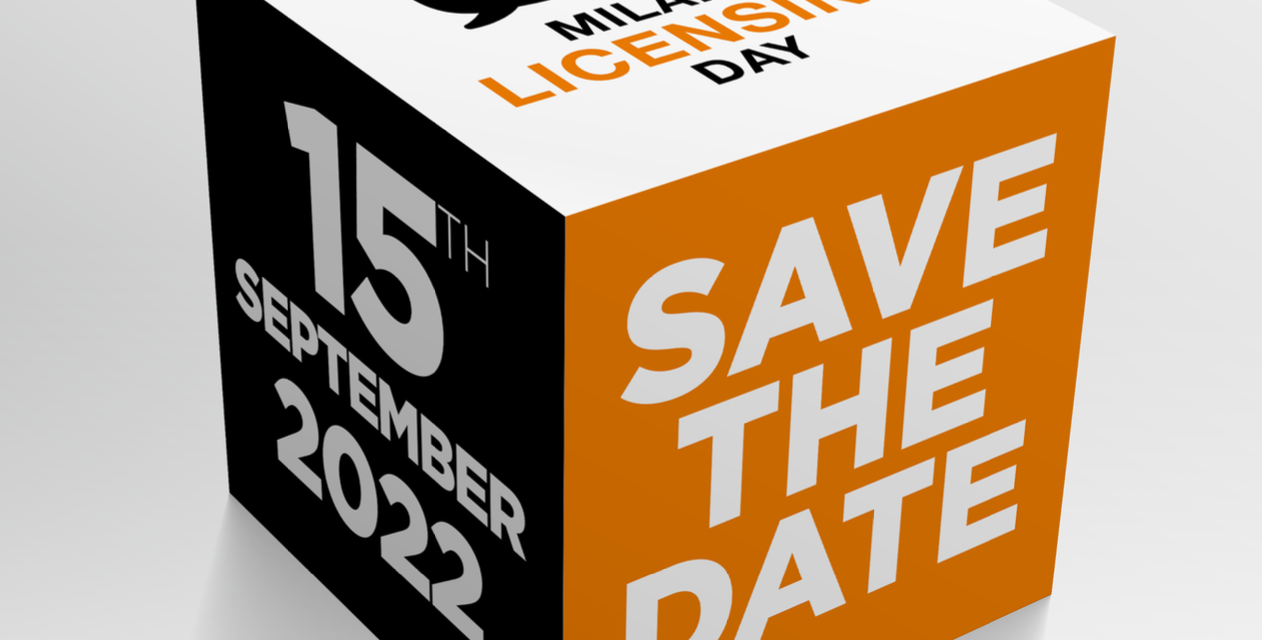 The reference event for the Italian licensing community is back, live as always, on September 15 at NHow Congress Center, in the heart of Milanese fashion and design district, it has been announced
With its relaxed, informal but energetic vibes, Milano Licensing Day is since 16 years the most effective event in the Italian licensing scene. Even during 2020 and 2021 complicated seasons, it has delivered to more than 600 professionals, with a plug-and-play, one day only format, the most comprehensive update on the entertainment and brand licensing scene to licensees, manufacturers and retailers, while securing new business to IP owners, licensors and licensing agents.
This year, to host a growing number of exhibitors, the event will be held in a greater area, which will be divided in three levels – two dedicated to networking and business meetings, and one for the special events: Breakfast with ETS Licensing, Sanrio Lunch, and the Final Party with NBC Universal.
The Pitch sessions program, the event's signature, is also packed during all the day.
Among the global IP owners and licensors like DeaPlaneta, Hasbro, Mattel, Mondo TV, Paramount, Rainbow, Sanrio, TF1, Toei Animation, Wildbrain CPLG, also local players like Boing, RTI Mediaset, Rai, and independent agencies like Maurizio Distefano Licensing, QMI, Starbright, have already confirmed their presence. Brand licesing business is also represented, with CAA GBG, Panini, Perfetti Van Melle, Santoro London, Smiley, while a number of IP owners are still discussing their presence.
"We are registering more enthusiasm than ever" says Paolo Lucci, Managing Director MLD Entertainment, event organizer. "Not only because of the urge of networking felt by all the community, but especially for the new interest and queries coming from new players, at both sides of equation – licensors and licensees. Licensed collaborations growth surely play a fundamental role in broadening the audience to new categories and retailers, which some years ago did not take into consideration licensing as a communication tool. The fact that this new breed of professionals are considering our event is a sign of its stature and reputation, I believe".
Website: https://mldentertainment.it/en/events/milano-licensing-day/
Info at: evento@milanolicensingday.it