Bandai UK Set to Distribute True and the Rainbow Kingdom Toys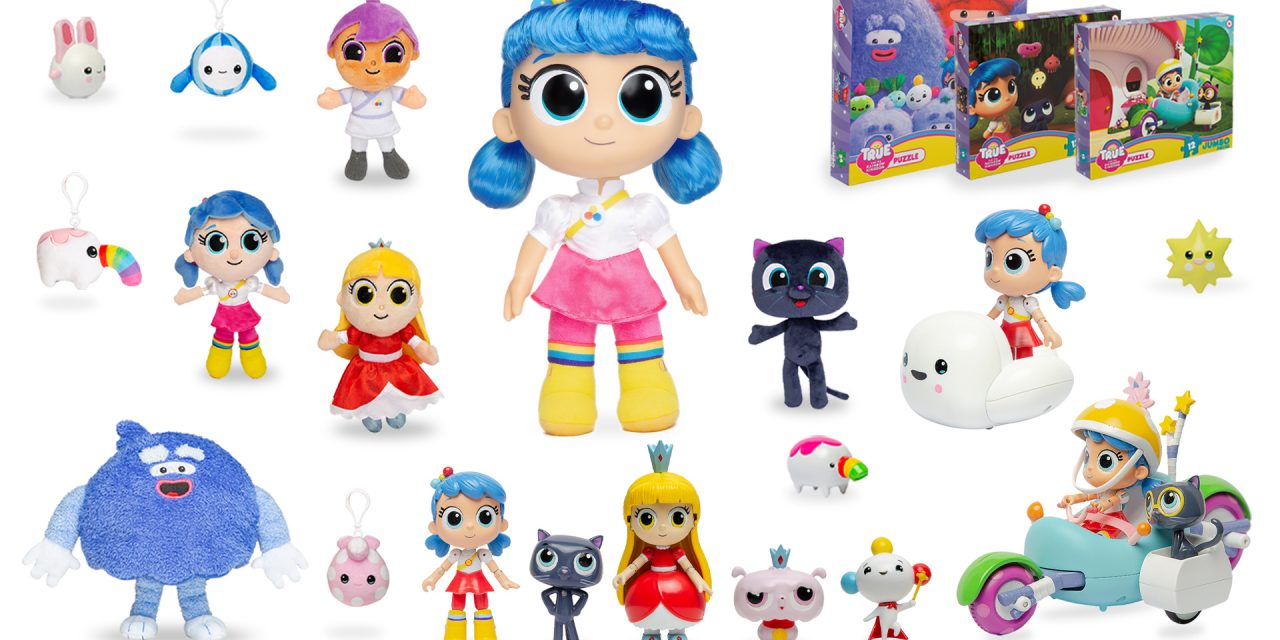 Guru Studio, a leader in children's entertainment, is pleased to announce today it has appointed Bandai UK as its UK distributor for a new range of toys inspired by the hit series True and the Rainbow Kingdom.

Guru Studio teamed up with previously announced master toy partner United Smile to bring the colourful and robust product line to market, which has already launched in select markets including in Israel, the Philippines and in Australia at Target with Big Balloon handling distribution. 

In the UK, True and the Rainbow Kingdom continues to be a breakout hit on TinyPop, currently ranking as the #3 most watched series on the free-to-air kids' channel. In addition to all four seasons now streaming on Netflix, the official True and the Rainbow Kingdom YouTube channel is nearing 1 billion views. Licensing agency bRAND-WARD has been handling licensing and merchandising bringing on an impressive number of top licensees including Fashion UK, Aykroyds, Roy Lowe, Imagine8, Smiffys and Warner Music Group.

"After so much anticipation and pent-up demand from our fans, we're excited to be working with Bandai to launch this unique line of toys that we know kids in the UK have been waiting for," said Jonathan Abraham, VP of Sales and Business Development at Guru Studio. 

"We are absolutely thrilled that True and the Rainbow Kingdom has joined our growing pre-school portfolio, with a strong range focused in the key subcategories and most popular play patterns. Initial reaction from the trade has been very positive. So, we are very excited to launch True and all her friends to the market later in the year", says Nic Aldridge, Managing Director at Bandai UK.