Milano Licensing Day 2020 "Live" cashes In On The Enthusiasm of a Restarting licensing industry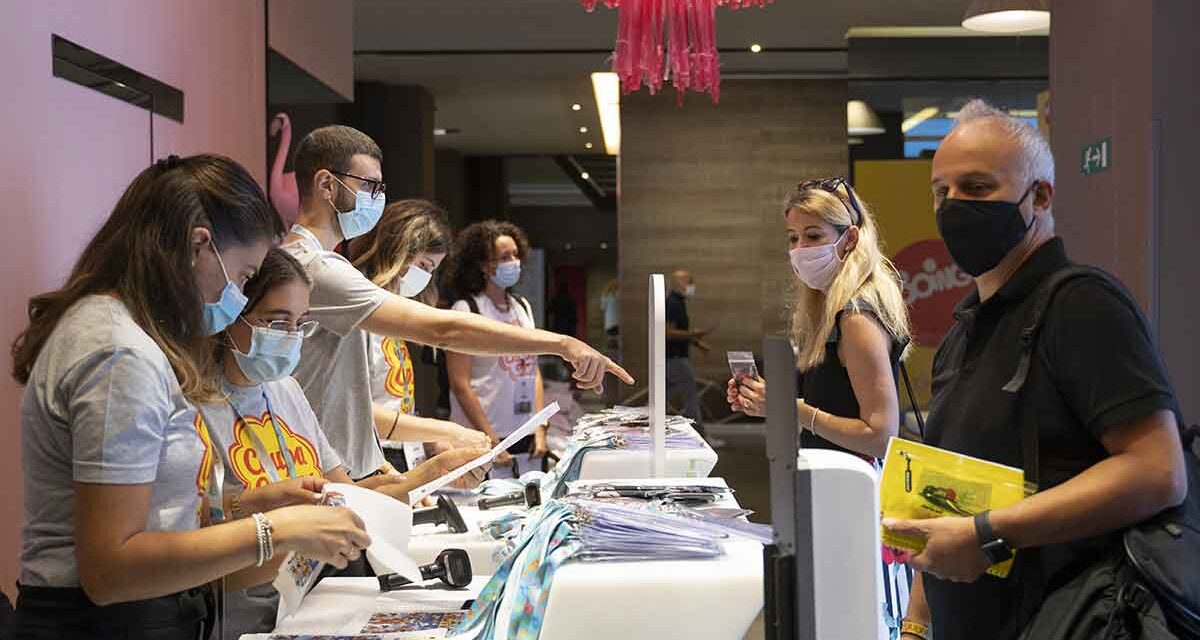 One of the two licensing events surviving in the "live" format in the whole world in this mad year, Milano Licensing Day went live on 15th September, and both sides – licensors and licensees/buyers were just happy and enthusiast.
Despite a controlled number of delegates (which could not have been more than 400 for security reasons, against the standard 700/800), and a complex organization made of distancing, sanitation, face masks, controlled catering, Milano Licensing Day 2020 has been the paradigm of social business networking in full swing.
"We have spent more than eight months in the difficult organization of this year's event, perfectly knowing that even the most advanced digital platform cannot deliver the first need of licensing business: the face-to-face relationship." Declares Paolo Lucci, event founder and organizer. "We were helped by Milano Licensing Day domestic reach, especially in a moment in which Italian pandemic situation was under control, and for sure its "compact" format – one single plug-and-play day for 700/800 professionals – keeps it within the area of sustainable events, but we could not imagine the amazing enthusiasm we received."
"A great energy and a sense of community, more than ever. And the restart of the business seems near and real. Thanks" is how an exhibiting Licensor commented the day.
"I felt the need to be there, despite my headquarter's directions were not positive. But I am now fully convinced that our industry is totally built on the human touch" as another visitor, Licensing Manager for a global Food company, put it.
As usual the industry appreciated the contents and the special events: Milano Licensing Day 2020 was featured by a grand opening, with Mattel Licensing Virtual Summit that added to the other specials: ETS Licensing Breakfast, Viacom CBS Lunch, and Hasbro Cake Party. The other pitching sessions and dedicated business areas saw Rainbow, Rai Com, Planeta Junior, Mondo TV and Outfit17 / Talking Tom as protagonists, which joined all other licensors and sponsors: Atlantyca, Boing, Brandgenuity, Chupa Chups, Mediaset, Mondo TV, Mr. Wonderful, Panini, P&B, Pink Key Licensing, Showlab, Starbright, Toei Animation, UL, Universal Brand Development, WildBrain CPLG.