2022 ACE Fair Successfully Ends and Preparations Begin for 2023.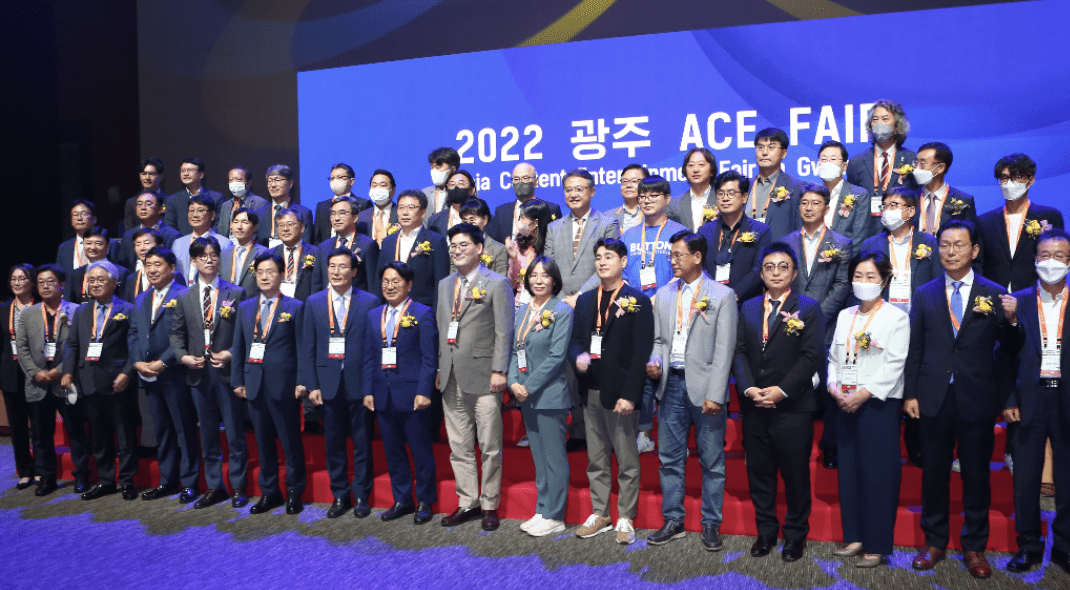 2022 ACE Fair (ASIA CONTENT ENTERTAINMENT FAIR) was held on September 22nd to September 25th.
This year, global business meeting results were even higher than last year. Over 700 meetings were conducted, and the consultation amount is 193milion USD. 2022 ACE Fair is the first on-site fair since the beginning of the COVID-19 Pandemic. Buyers and Exhibitors happily attended ACE Fair to build their networks.
398 companies attended ACE Fair, including outstanding domestic companies CJENM, Monster Studio, ICONIX, Graybridge (Beeblock), and overseas associations and companies such as ZEE Entertainment Enterprises, TAICCA (Taiwan Creative Content Agency), TMPA (Taipei Multimedia Production Association), 71GAMES participated as exhibitors. Also, 167 companies such as KT Alpha, Shinsegae, RTV, GroupM6 and TVN participated as major buyers.
The 2nd CDC (Content developer Conference) also reached a successful conclusion. This year's subject is Content Evolution: Now and Future. CDC comprised of four sessions of OTT, Metaverse, NFT and Content Monetization. Lots of overseas participants attended to participate in the Conference and they were satisfied with the theme and conference overall.
This year, the Theme zone was "The Content Factory" which fully covered creative content such as painting, crafting, AI, and other contents (story contents, virtual content and NFTs).
As well as this, the ACE Fair program contained Conferences such as the "4th Latin K-broadcasting content decision makes forum", "2022 Taiwan Creative Industries and Art Licensing -Taiwan · Korea Business Opportunities Networking" and others. Other events included Illustration Fair, Cosplay Festival. ACE Fair is not only discussed business but also all age groups enjoy Fair. As reflected of this, total counted visitor number is 330,476.
Next year ACE Fair will be held on September 14th to September 17th, 2023, at Kimdaejung Convention Center at Gwangju. Next year, ACE Fair expects an even greater number of buyers and exhibitors. Due to deregulation of COVID – 19 around the world.
Please visit ACE Fair Website www.acefair.or.kr or send email to os@acefair.or.kr