Black Lives Matter Panel with Prof. Kevin Clarke Keynotes at CMC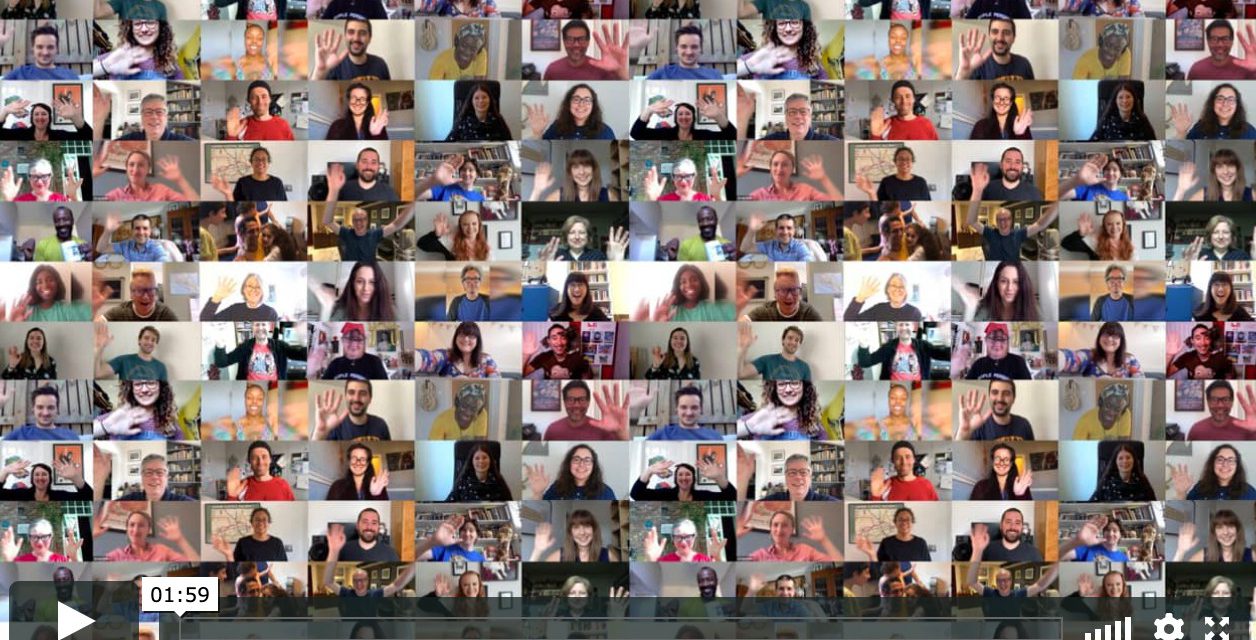 The Children's Media Conference (CMC) has announced that Professor Kevin Clark, Founding Director of the Center for Digital Media Innovation and Diversity at George Mason University, will join a keynote panel* considering the ongoing implications of the Black Lives Matter campaign on the children's and youth audience, and on our industry that serves them. Children's Laureate and celebrated author Cressida Cowell (How To Train Your Dragon) will be the creative keynote for virtual conference, which will run online for extended dates from Monday 6th – Friday 10th July 2020 with the uniting theme of Still Here Right Now.
The keynote panel will take place at 4pm BST on 6 July and Prof. Clark will be joined by NUS National President-Elect and social activist Larissa Kennedy, founder of production company Somethin' Else and current Master of Jesus College, Cambridge Sonita Alleyne, who will be moderating. This marks the first ever Opening Keynote multi-speaker panel for CMC.
CMC Editorial Director Greg Childs said: "Our industry, and our world, is going through a period of intense disruption and reckoning – and it is more important than ever to gather together (virtually) to discuss how we respond to and grow from this as a community. We are delighted to be welcoming an opening keynote panel of dynamic speakers who will unpack how the Black Lives Matter movement impacts both our industry and the vitally important young audiences we collectively serve, as well as an incredible mix of activists, educators, creatives, changemakers and researchers who will be speaking across the event. We look forward to galvanising our delegates for the year ahead with the same blend of camaraderie, insight, home truths and inspiration they've come to expect from the CMC."
Highlights of the conference programme include: the annual opening Question Time session at 11am BST on 7 July with the theme of Right Now and What's Next? featuring Russell T. Davies, Baroness Beeban Kidron and Tracy Brabin MP; Adina Pitt, VP, Content Acquisitions and Co-productions for Cartoon Network and Boomerang joining judges in pitching competition Put Your Money Where your Mouth Is; consultant child and educational psychologist Laverne Antrobus giving her perspective on Listening to Kids; and Cheryl Taylor, Head of Content, BBC Children's taking part in Commissioner Conversations.
In addition to the live sessions, CMC VOD strands include Inclusivity Now – CMC's practical guides to combating unconscious bias and building inclusive content. June Sarpong joins an Inclusivity Now panel exploring the BBC 50:50 Project. Other CMC VOD strands include the Research Strand, Creative sessions, Panels and Personal Perspectives and Retrospectives.
CMC has re-interpreted its 2020 theme from 'Right Here Right Now' to 'STILL Here Right Now'. Now more than ever kids and young people need their media-makers to come together to consider how they are being served, what the future holds, what works and what doesn't, how to improve the diversity, commitment and engagement of kids' media content and to have some fun exploring creative and business innovation.
For more information visit: www.thechildrensmediaconference.com. Details of registration, delegates pass rates (including Early Bird at £80 + VAT and concession rates at £50 + VAT).