MGM to Kick off First Annual Pink Panther Month Celebration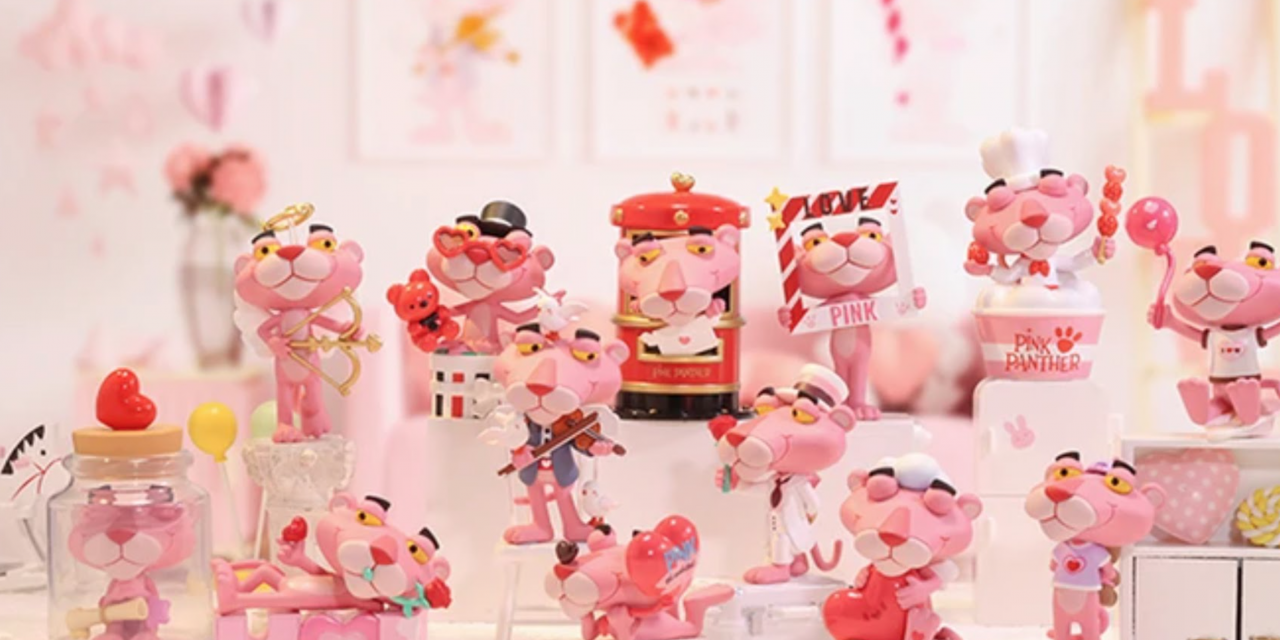 Metro Goldwyn Mayer's (MGM) Licensing and Consumer Products division has announced today that they are planning their very first Pink Panther Month celebration for June 2022.  The month, which was chosen to sync up with National Pink Day on June 23rd, and the major celebratory moments of June including Father's Day, Pride Month, and Graduation will feature something for everyone to fete.  MGM's Pink Panther Month will showcase innovative collaborations, exciting product launches, thematic retail activations, experiential initiatives, and will be supported with marketing and social media activations.  Pink Panther Month is being unveiled on the heels of what has been a highly successful year for the beloved pop culture character featuring new licensees, retail partnerships, a nomination from the Licensing International Awards for Best Brand (Entertainment, Character, Animated) and the unveil in 2020 of a new shade of pink in collaboration with Pantone—Pink Panther Pink.  
MGM is currently building a roster of new and first-time partners for Pink Panther Month in 2022 as they continue to expand the overall roster of new licensees for Pink Panther. Recently, MGM signed a number of new licensees that will debut between now and early next year. They include Nowhere Co. Ltd. (aka Bathing Ape) for Apparel, United Labels AG (Apparel/Accessories/Home Décor/Housewares—Germany, Australia, Switzerland, and UK), M.A. Al Abdulkarim & Co., LTD (Apparel/Accessories/Home—Saudi Arabia), Tiga Entertainment Co. LTD (Apparel/Accessories—Thailand), and Grendene SA (Footwear—Brazil). All of the licensees will feature the new Pantone shade of Pink Panther Pink as well.
Robert Marick, Executive Vice President of Global Consumer Products and Experiences, said, "Fandom around Pink Panther continues to expand, crossing generations and territories. We decided to create Pink Panther Month to offer fans another opportunity to connect with the beloved character while showing their Pink Pride, in any interpretation it means to them."
Pink Panther's famously smooth style and trademark pink color has helped establish his place in the larger cultural zeitgeist, including recent collaborations with top fashion and retail brands like H&M, Zara, Mimi Wade, South Korean Apparel brand Stereo Vinyls and UK beauty brand Peaches & Cream. They also recently partnered with Ropa Viva who created a line of Pink Panther t-shirts and sweatshirts in honor of Breast Cancer Awareness month. The line was sold exclusively at C&A retail locations in Mexico during the month of October with a portion of the proceeds benefiting the CIMA Foundation, an organization that supports early breast cancer detection in women. This program will expand later this year.
MGM's iconic character, Pink Panther, started life in the front and end credits of the legendary detective series of the same name more than 50 years ago. Its popularity spawned TV series, specials, comics, merchandise and has even become associated with the color pink worldwide. Pink Panther continues to be discovered by new generations and remains one of MGM's most well-known franchises due to its captivating charm that appeals to all ages.