Cookbook to Represent Great Wolf Entertainment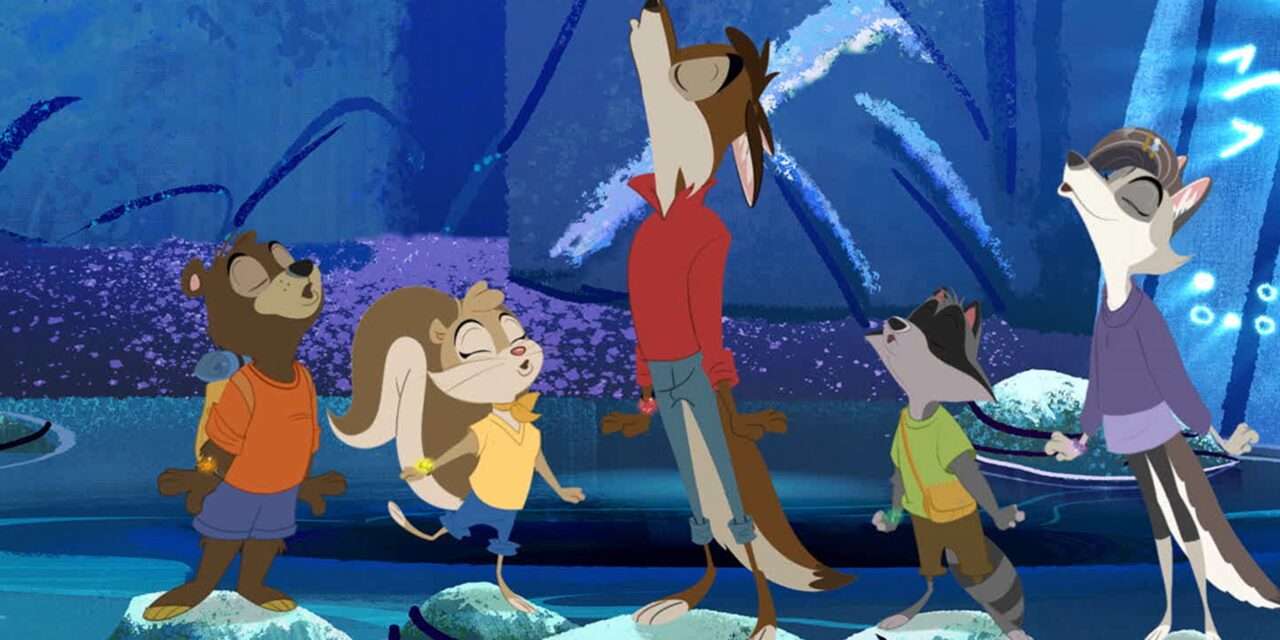 Cookbook Media LLC, an agency that works with IP owners and content creators to build global franchise value through content and licensing, announced it has been appointed global content distributor by Great Wolf Entertainment, the emerging entertainment umbrella established by Great Wolf Resorts, Inc.
Families across North America know Great Wolf Resorts for its collection of indoor water park resorts that feature spacious and elaborately themed suites, fun-filled attractions, delectable eateries, family-friendly entertainment and beloved characters. Great Wolf Resort recently created Great Wolf Entertainment to expand storytelling opportunities for the popular Great Wolf Lodge characters, including Wiley Wolf, Violet Wolf, Oliver Raccoon, Sammy Squirrel and Brinley Bear. The Company has already produced its first animated film as well as a wide array of short-form content. Additional projects are currently in development, including more animation, books, and immersive entertainment offerings at the company's resorts.
"The Great Wolf Pack: A Call to Adventure" (1 x 45'), an exciting feature for kids and families of all ages.  The film takes viewing audience on an incredible adventure as five unlikely woodland friends discover the mystical Great Wolf Geyser — an ancient force with the power to whisk them to whimsical new worlds in order to help those in need.  The characters will need to harness the power of the Pack, and show that by combining their unique talents and flaws, and joining together in friendship, they can overcome any challenges that come their way.  VIEW TRAILER HERE. The film was executive produced by Julia Pistor ("The SpongeBob SquarePants Movie," "The Rugrats" movie franchise, "Jimmy Neutron") and Kent Redeker ("Doc McStuffins," "Spirit Rangers").  The film was directed by Chris Bailey ("Alvin and the Chipmunks," "Kim Possible," "Despicable Me: Minion Mayhem 3D") who led an award-winning team of artists from L.A.-based animation studio Six Point Harness.   
Cookbook Media will seek strategic content partnerships with international broadcaster and streaming services for Great Wolf Entertainment's existing and new content. In support of this effort, Cookbook Media will be attending the MIPJunior market to present "The Great Wolf Pack: A Call to Adventure," including the new animated short-form content.
Brooke Patterson, CMO of Great Wolf Resorts stated: "Families who visit our resorts absolutely love the interactions with our characters, and it inspired us further expand our storytelling capabilities and create an entertainment division to develop character content families could enjoy outside of our resorts. As we developed our IP into animated content, it was imperative that we showcase characters and stories that are relatable, authentic and entertaining, and based on feedback from families who've attended some early screenings, it feels like we've accomplished that goal. Through our partnership with Cookbook Media, we're excited to broaden the awareness of Great Wolf Entertainment both in the U.S. and internationally, and we look forward to working with media partners to bring our content to audiences around the world."
"We are thrilled to work with Great Wolf Entertainment to expand the global reach of their beloved characters that transport families on imaginative wild adventures," said Cookbook Media co-founders, Claudia Scott-Hansen and Rob Bencal, in a joint statement. "At MIPJunior we look forward presenting the animated feature, "The Great Wolf Pack: A Call to Adventure," and short-form content, and we will be seeking potential co-production partners to develop new content partnerships that embody the ethos of the Great Wolf brand."