Maya the Bee: the New Danone Water Bottles Star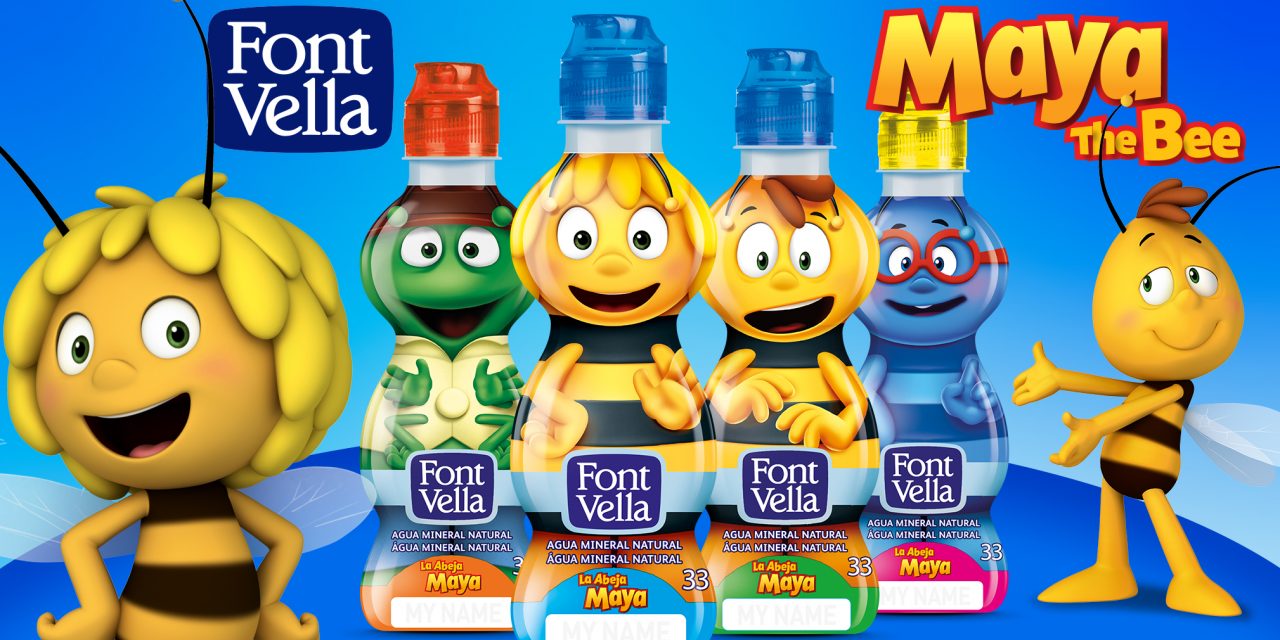 DeAPlaneta Entertainment has announced it has closed a licensing deal with Aguas Danone, S.A. for the launch of two Font Vella Kids water bottle collections in Spain and Portugal. This range is specially designed for children and features Maya the Bee: one of the best known series of all time, which captured entire generations.
Both Font Vella collections include two different Maya the Bee products featuring a range of unique character designs from the series for parents and children to collect: 4 (33 cl) mineral water bottles are designed in the shape of the characters and a further 6 designs come with the iconic Font Vella Kids sports bottle top to avoid spills. The bottles are already on sale in supermarkets and include fun activities to make drinking water more fun for kids. Making sure children develop healthy drinking habits has always been a priority for Danone. The brand's latest formats, including Font Vella Kids and Lanjarón Kids, are especially designed to promote hydration.